Welcome to The Breakfast Club! We're a disorganized group of rebel lefties who hang out and chat if and when we're not too hungover we've been bailed out we're not too exhausted from last night's (CENSORED) the caffeine kicks in. Join us every weekday morning at 9am (ET) and weekend morning at 10:30am (ET) to talk about current news and our boring lives and to make fun of LaEscapee! If we are ever running late, it's PhilJD's fault.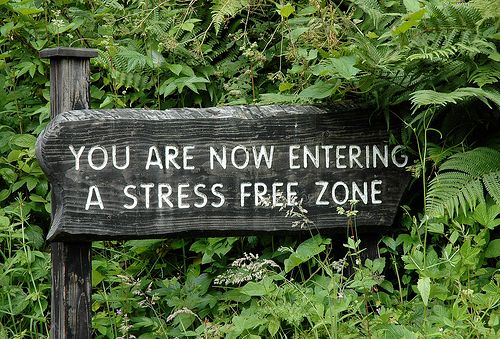 This Day in History
President Harry Truman relieves Gen. Douglas Mcarthur of his command in Asia; Napoleon Bonaparte banished to Island of Elba; American soldiers liberate first Nazi concentration camp; Idi Amin deposed as Uganda's President; Apollo 13 blasts off.
Breakfast Tunes
Something to Think about over
Coffee

Prozac
Most people do not consider dawn to be an attractive experience – unless they are still up.
Ellen Goodman
Breakfast News
Iran will not negotiate with US over missile program, says foreign minister
Iran's foreign minister said on Sunday the country's missile program was not up for negotiation with the US.

The missile program and "defense capabilities of the Islamic Republic of Iran are not negotiable", said Mohammad Javad Zarif after meeting his Estonian counterpart, Marina Kaljurand.

He added that if Washington was serious about defensive issues in the Middle East, it should stop supplying arms to Saudi Arabia and Israel.

A Saudi-led coalition has been conducting airstrikes and battling the Iran-backed Shia rebels in Yemen since March 2015. Iran also supports anti-Israeli militant groups.
Brussels attackers meant to target France, says Belgian prosecutor
The terrorist cell that killed 32 people in attacks on Brussels last month had initially intended to strike France again, but swiftly decided to target the Belgian capital because the police investigation was closing in on them, prosecutors have said.

Belgium's federal state prosecutor said on Sunday that "numerous elements" in the investigation showed the group "initially had the intention to strike in France again" following November's Islamic State attacks on Paris that killed 130.

The prosecutor said the group was "surprised by the speed of the progress in the ongoing investigation" and so "urgently took the decision to strike in Brussels".
Virginia governor has hours to decide on return of compulsory electric chair
The governor of Virginia, Terry McAuliffe, has until midnight on Sunday to decide whether to bring back the electric chair as a compulsory method of execution.

Should the Democratic governor sign the bill currently sitting on his desk, the Virginia department of corrections would be empowered to kill condemned prisoners using a contraption known macabrely in the state as "Old Sparky".

Should McAuliffe abstain tonight from doing anything, the law will come into effect on 1 July – only his active veto would stop it.

As a final twist in the governor's decision, the first inmate who might be killed by electrocution under the new law is a man, Ivan Teleguz, with a highly credible claim to innocence.
Nasa scrambles to save Kepler spacecraft from state of emergency
Nasa was on Sunday trying to save its Kepler spacecraft, the ageing planet hunter that has survived several crises and has once again slipped into a state of emergency, nearly 75 million miles away from Earth.

The spacecraft, which has detected nearly 5,000 planets outside our solar system, was found to be in its emergency mode sometime last week. Scientists last made regular contact with it on 4 April, when there were no signs of distress.

In a weekend update from the Ames Research Center in Mountain View, California, Nasa reported that Kepler remained in its "lowest operational mode", which is "fuel intensive".

"Even at the speed of light, it takes 13 minutes for a signal to travel to the spacecraft and back," mission manager Charlie Sobeck said in a statement. Recovering from this emergency condition "is the team's priority at this time", Sobeck said.
Melting ice sheets changing the way the Earth wobbles on its axis, says Nasa
Global warming is changing the way the Earth wobbles on its polar axis, a new Nasa study has found.

Melting ice sheets, especially in Greenland, are changing the distribution of weight on Earth. And that has caused both the North Pole and the wobble, which is called polar motion, to change course, according to a study published on Friday in the journal Science Advances.

Scientists and navigators have been accurately measuring the true pole and polar motion since 1899, and for almost the entire 20th century they migrated a bit toward Canada. But that has changed with this century, and now it's moving toward England, according to study lead author Surendra Adhikari at Nasa's Jet Propulsion Lab.

"The recent shift from the 20th-century direction is very dramatic," Adhikari said.
Breakfast Blogs
All Revved Up and Ready to Go Charles Pierce, Esquire Poltics
Boston Globe gives Trump a Bronx cheer Tom Sullivan, Hullabaloo
So, What Just Exactly Happened In Wisconsin On Tuesday? capper, Crooks and Liars
Which Defeated Challenger's Witless Catchphrase Will Have More Staying Power In The Fall? Steve M., No Mister Nice Blog
David Brooks and The Dead Parrot Caucus driftglass