Welcome to The Breakfast Club! We're a disorganized group of rebel lefties who hang out and chat if and when we're not too hungover we've been bailed out we're not too exhausted from last night's (CENSORED) the caffeine kicks in. Join us every weekday morning at 9am (ET) and weekend morning at 10:30am (ET) to talk about current news and our boring lives and to make fun of LaEscapee! If we are ever running late, it's PhilJD's fault.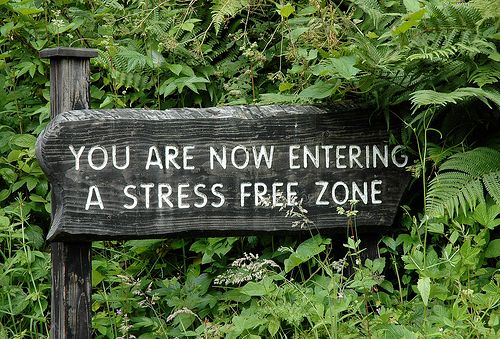 This Day in History
The San Francisco earthquake; What becomes known as 'Paul Revere's ride'; A suicide bomb hits the U.S. embassy in Lebanon; Physicist Albert Einstein dies; Wayne Gretzky plays his last NHL game.
Breakfast Tunes
Something to Think about over
Coffee

Prozac
You can only protect your liberties in this world by protecting the other man's freedom.
Breakfast News
IMF urges more spending to boost growth
The International Monetary Fund's steering committee has urged member countries to boost "growth-friendly" spending to help deal with slowing global growth.

The IMF managing director, Christine Lagarde, said that calmer markets since February had reduced the stress level at the IMF and World Bank spring meetings, but the outlook was still fraught with downside risks from weak demand, a potential UK exit from the European Union and low oil and commodity prices.

"There was not exactly the same level of anxiety but I think there was an equal level of concern, and a collective endeavour to identify the solution and the responses to the global economic situation," Lagarde said.
Ecuador earthquake: at least 246 killed with many still trapped
Ecuador's most devastating earthquake in 40 years has killed at least 246 people, with bridges buckling and buildings collapsing in Pacific coastal cities and fishing villages.

The official death toll as dawn broke after the 7.8-magnitude quake was 235, but authorities warned that the numbers were likely to rise, with many people still trapped and rescue efforts in the remote region at the epicentre of the quake hampered by landslides. More than 10,000 troops have been deployed to keep order and help with rescue operations. Venezuela and Mexico's governments pledged specialist aid to help search teams.
Thousands participate in Brussels 'march against terror and hate'
Thousands of people walked through central Brussels on Sunday in "a march against terror and hate", almost one month after two coordinated attacks by suicide bombers struck the Belgian capital killing 32 people and injuring more than 300.

Also taking part in the march, which had been previously been postponed on security grounds, were some victims of the attacks and their families.

It was a crowd as diverse as Brussels, with politicians, city officials and metro drivers mingling among everyday Bruxellois. Among the families with strollers, retired people and dog-walkers were police and army soldiers weighed down by rifles, along with the odd waffle seller.
Edward Snowden on police pursuing journalist data: the scandal is what the law allows
Edward Snowden has condemned Australian law enforcement for collecting the communications records of a Guardian journalist without a warrant.

The world's most prominent whistleblower, who disclosed dragnet surveillance unprecedented in its scale by the National Security Agency and its allies, singled out for critique the Australian government's contention that it broke no laws in its leak investigation of Paul Farrell, a Guardian reporter who in 2014 exposed the inner workings of Australia's maritime interception of asylum seekers.
Noisy cicadas prepare to emerge after 17 years
It's going to get noisy in parts of the Northeast when hordes of cicadas emerge after spending 17 years under ground.

Billions of the critters will make themselves heard in Maryland, New York, Ohio, Pennsylvania, Virginia and West Virginia once the soil where they live warms up to 64 degrees Fahrenheit, according to the website

Cicadamania.com

.

Ohio State University professor Dave Shetlar, who's known as "The BugDoc,"

told CNN affiliate WBNS

that could happen in April in southern Ohio, but most of the state will see the cicadas in May.
Breakfast Blogs
The Revolution Will Not Be Sustained, At Least The Ballot Box Steve M., No More Mister Nice Blog
Sick propaganda digby aka Heather Digby Parton, Hullabaloo
Are the Economic Pins to the Saudi-US Relationship Still in Place? emptywheel aka Marcy Wheeler, emptywheel
Apple Responds To DOJ's Attempt To Get Into Drug Dealer's Phone: Why You So Dishonest? Mike Masnick, Techdirt