Welcome to The Breakfast Club! We're a disorganized group of rebel lefties who hang out and chat if and when we're not too hungover we've been bailed out we're not too exhausted from last night's (CENSORED) the caffeine kicks in. Join us every weekday morning at 9am (ET) and weekend morning at 10:30am (ET) to talk about current news and our boring lives and to make fun of LaEscapee! If we are ever running late, it's PhilJD's fault.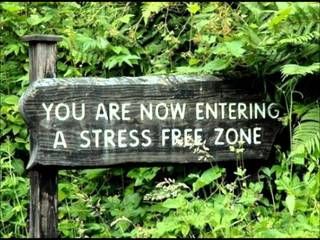 This Day in History
Italy's dictator Benito Mussolini killed; Iraqi dictator Saddam Hussein born; Muhammad Ali refuses military induction during the Vietnam War; The first space tourist; 'Tonight Show' host Jay Leno born.
Breakfast Tunes
Something to Think about over
Coffee

Prozac
Real courage is when you know you're licked before you begin, but you begin anyway and see it through no matter what.
Harper Lee
Breakfast News
US to release report on failings leading to airstrike on Afghanistan hospital
The Pentagon is due to release a report on an internal investigation into one of the most infamous episodes of the war in Afghanistan: a special operations airstrike on a hospital in the north of the country that left 42 civilians dead.

The report provides an official assessment of the failings that led to a US AC-130 gunship attacking a Kunduz hospital run by Médecins Sans Frontières (MSF), or Doctors Without Borders, several of whose patients burned to death in their beds. The organization has called the strike a deliberate act tantamount to a war crime.

Defense sources indicated declassification of the long-awaited report could come as soon as this week. In the fall, US officials said an unspecified number of officers involved in the strike had been suspended from duty.
Oklahoma court: oral sex is not rape if victim is unconscious from drinking
An Oklahoma court has stunned local prosecutors with a declaration that state law doesn't criminalize oral sex with a victim who is completely unconscious.

The ruling, a unanimous decision by the state's criminal appeals court, is sparking outrage among critics who say the judicial system was engaged in victim-blaming and buying outdated notions about rape.

But legal experts and victims' advocates said they viewed the ruling as a sign of something larger: the troubling gaps that still exist between the nation's patchwork of laws and evolving ideas about rape and consent.
Ex-volunteer deputy who fatally shot unarmed man in Oklahoma found guilty
A former Oklahoma volunteer sheriff's deputy who said he mistook his handgun for his stun gun when he fatally shot an unarmed suspect last year was convicted of second-degree manslaughter on Wednesday.

Jurors handed down the verdict in the case of 74-year-old Robert Bates, a wealthy insurance executive accused of fatally shooting Eric Harris while working with Tulsa County sheriff's deputies last year during an illegal gun sales sting. Harris, who had run from deputies, was restrained and unarmed when he was shot.
Ammon Bundy offered to plead guilty if Oregon protesters' charges dropped
Oregon standoff leader Ammon Bundy offered to plead guilty in January in exchange for federal prosecutors dropping charges against all other protesters who occupied a wildlife refuge, a new court filing revealed.

Bundy, the 40-year-old activist who spearheaded the anti-government occupation of the Malheur national wildlife refuge, offered to "take all responsibility for the protest" and enter a plea agreement with prosecutors on 29 January – three days after his arrest, his attorney Mike Arnold wrote in a motion on Wednesday.

Bundy made that offer, Arnold wrote, "despite being innocent of the charge and simply requested that the government dismiss charges against all other protesters and let those then at the refuge go home without charges or violence".

The US attorney's office rejected the offer, according to Arnold.
Bison to become first national mammal, joining bald eagle as American symbol
The bison, an animal once hunted to the brink of extinction in America, is set to become the first national mammal of the US, putting it on a par with the bald eagle as a symbol of the nation.

Congress has passed legislation, the National Bison Legacy Act, which names the hoofed beast as a "historical symbol of the United States" and establishes it as the nation's landmark mammal.

Once the bipartisan move passes the Senate and receives Barack Obama's sign-off, the bison will join the bald eagle, the national emblem since 1782, as America's symbolic animal. America's flora is represented by the oak, the national tree, and the rose, the national floral emblem.
Breakfast Blogs
For My Money, Donald Trump Has Never Gotten Over This Event From 5 Years Ago Charles Pierce, Esquire Politics
Bundy Buddies Added Dicks To Indian Petroglyphs. Not A Dick Joke Wonkette Can Get Behind Dr. Zoom, Wonkette
The Most Important Poll You Didn't See Josh Marshall, Talking Points Memo
Activist Shaun King Doubts His 'Conscience' Will Allow Him to Vote for Hillary Clinton Tommy Christopher, Mediaite
Today in Republican Detachment Disorder: Wouldworking Class driftglass at his blog