Welcome to The Breakfast Club! We're a disorganized group of rebel lefties who hang out and chat if and when we're not too hungover we've been bailed out we're not too exhausted from last night's (CENSORED) the caffeine kicks in. Join us every weekday morning at 9am (ET) and weekend morning at 10:30am (ET) to talk about current news and our boring lives and to make fun of LaEscapee! If we are ever running late, it's PhilJD's fault.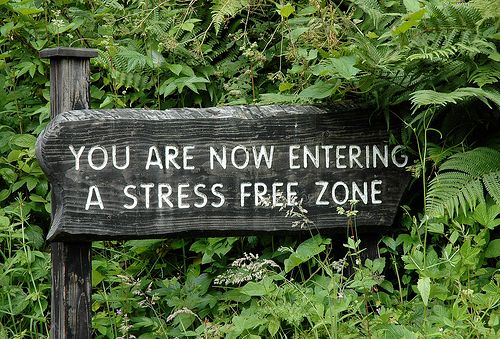 This Day in History
Virginia Tech shooting kills 32; Country's deadliest industrial accident; Vladimir Lenin returns to Russia; Charlie Chaplin born; Rolling Stone release debut album; Michael Jordan plays last NBA game.
Breakfast Tunes
Something to Think about over
Coffee

Prozac
Until one has loved an animal a part of one's soul remains unawakened.
Anatole France
Breakfast News
Merkel lets comedian face prosecution for Erdoğan poem
Angela Merkel, has been criticised by members of her cabinet after acceding to a request from Ankara to prosecute a comedian who read out an offensive poem about the Turkish president, Recep Tayyip Erdoğan.

The German chancellor insisted her government's decision did not amount to a verdict on whether Jan Böhmermann was guilty or not, but should be understood as a reaffirmation of the judiciary's independence.

"In a constitutional democracy, weighing up personal rights against freedom of the press and freedom of expression is not a matter for governments, but for public prosecutors and courts," Merkel said in a press conference on Friday.
North Carolina reels from business backlash to anti-LGBT law
Since North Carolina's anti-LGBT so-called "bathroom bill" was signed into law, the Greater Raleigh Convention Center has lost six firm bookings worth an estimated $2.4m, according to its president and CEO, Denny Edwards. Another 16 bookings worth an estimated $44m are also in jeopardy.

"There's going to be some long-term effect," said Edwards, "and there's a concern within North Carolina about the greater impact and how much damage this is doing to the wider economy." For Raleigh's conference business, he says, "it's really causing chaos."

The law signed by Governor Pat McCrory banned anti-discrimination protections based on sexual orientation and required that, in public buildings and schools, transgender people use bathrooms corresponding to their gender as assigned at birth. The response was immediate and extreme, with businesses boycotting the state and entertainers cancelling planned performances.
Federal judge questions Wisconsin Supreme Court's basis for ending John Doe probe
A federal judge hearing arguments Wednesday in a lawsuit related to the halted John Doe probe into Gov. Scott Walker's campaign poked at the Wisconsin Supreme Court's rationale for ending the investigation.

Former Walker aide Cindy Archer filed the lawsuit last summer claiming Milwaukee County District Attorney John Chisholm violated her constitutional rights when his investigators executed a search warrant at her home in September 2011 as part of a John Doe investigation into Walker's Milwaukee County office.

Chisholm also took a lead role in a second John Doe investigation into suspected coordination between Walker's campaign and the Wisconsin Club for Growth. The Wisconsin Supreme Court ended the investigation last summer saying it was based on an invalid legal theory and ordered all evidence collected in the investigation be turned over to it. Chisholm may appeal the decision to the U.S. Supreme Court.
Supreme court considers taking case of man given life in prison for growing pot
The US supreme court is poised on Friday to decide whether to take on the case of a 76-year-old disabled army veteran handed a sentence of life in prison without parole for growing marijuana in his back yard to alleviate his own health problems.

If the court does not review the case, Lee Carroll Brooker is destined to die behind bars even though judges in his native Alabama have declared this was not an appropriate punishment.

Brooker is arguing that such a hefty sanction for marijuana possession violates the eighth amendment to the US constitution because it amounts to cruel and unusual punishment.
Bundy brothers arraigned on felony charges in armed Nevada standoff
Ammon and Ryan Bundy, the jailed brothers who led an armed occupation of a wildlife refuge in Oregon, were arraigned on Friday on felony charges stemming from their family's standoff with the federal government at their father's ranch in rural Nevada.

The men refused to enter pleas, which means the judge entered a "not guilty" plea on their behalf.

Prosecutors in Nevada have accused Ammon, 40, and Ryan, 43, of violently conspiring against the government, assaulting and threatening law enforcement officers. They are also facing a slew of other serious felony offenses tied to the high-profile April 2014 conflict with federal agents that attracted hundreds of rightwing supporters at the Bundy ranch in Bunkerville, 80 miles north-east of Las Vegas.
March temperature smashes 100-year global record
The global temperature in March has shattered a century-long record and by the greatest margin yet seen for any month.

February was far above the long-term average globally, driven largely by climate change, and was described by scientists as a "shocker" and signalling "a kind of climate emergency". But data released by the Japan Meteorological Agency (JMA) shows that March was even hotter.

Compared with the 20th-century average, March was 1.07C hotter across the globe, according to the JMA figures, while February was 1.04C higher. The JMA measurements go back to 1891 and show that every one of the past 11 months has been the hottest ever recorded for that month.
Breakfast Blogs
Happy Friday. Dan Rather Deserves a Second Chance. Charles Pierce, Esquire Politics
emptywheel aka Marcy Wheeler, emptywheel
The Brooklyn Dodgers: Hillary Clinton, Bernie Sanders Give Non-Answers at Debate David Froom, The Intercept
Castro Controversy: Why Aren't All The Defenders Defending Him On The Substance? Mike Lux, Crooks and Liars
Sixth Circuit Says Cell Site Location Data Just A Business Record; No Warrants Required Tim Cushing, Techdirt