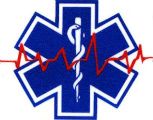 Welcome to the Stars Hollow Gazette's Health and Fitness News weekly diary. It will publish on Saturday afternoon and be open for discussion about health related issues including diet, exercise, health and health care issues, as well as, tips on what you can do when there is a medical emergency. Also an opportunity to share and exchange your favorite healthy recipes.
Questions are encouraged and I will answer to the best of my ability. If I can't, I will try to steer you in the right direction. Naturally, I cannot give individual medical advice for personal health issues. I can give you information about medical conditions and the current treatments available.
You can now find past Health and Fitness News diaries here.
Follow us on Twitter @StarsHollowGzt
Baked Fish and Chips
The main problem I had was with crispness. Without making contact with boiling oil, it was hard to get the fish to crisp on the outside but stay juicy within. And the crumbs remained white instead of turning golden, which made the whole thing seem like the eerie ghost of a meal. [..]

Fixing the potatoes turned out to be easy; I just cranked up the heat and cut the potatoes into long, thin strips. Then instead of starting them out in a cold pan, I preheat the pan the way I do when I want to get a nice, brown crust on a steak while keeping the center bloody rare. That did it. The potatoes crisped on the outside and were tender within.

The secret to the fish was to toast the bread crumbs before using them to coat the fish. This boosts their color and their crunch. And while I was toasting them, I added thyme leaves and garlic to the pan to add some needed flavor. A spoonful of sharp mustard mixed in with the egg for the coating helped that cause, too.

~ Melissa Clark ~
Baked Fish and Chips
We've paired this dish with a piquant horseradish tartar sauce, but ketchup works well, too, particularly for the grade-school set.
Raw milk linked to listeria outbreak
A listeria outbreak from 2014 that caused one death has been linked to raw milk produced at a Pennsylvania farm.

The Centers for Disease Control and Prevention was able to trace back the strain of listeria found in raw chocolate milk at Miller's Organic Farm in November 2015 to the 2014 outbreak, which caused two reported illnesses and one death.

Miller's Organic Farm is a private club that allows members to purchase products directly from the farm, including raw milk.

In its report, the CDC expressed concern that with listeria found at the farm as recently as November 2015, current consumers of the farm's raw milk and other dairy products could be in danger of listeria exposure.
Puerto Rico Braces for Its Own Zika Epidemic
On an inexorable march across the hemisphere, the Zika virus has begun spreading through Puerto Rico, now the United States' front line in a looming epidemic.

The outbreak is expected to be worse here than anywhere else in the country. The island, a warm, wet paradise veined with gritty poverty, is the ideal environment for the mosquitoes carrying the virus. The landscape is littered with abandoned houses and discarded tires that are perfect breeding grounds for the insects. Some homes and schools lack window screens and air-conditioning, exposing residents to almost constant bites.

The economy is in shambles, and thousands of civic workers needed to fight mosquitoes have been laid off. The chemical most often used against the adult pests no longer works, and the one needed to control their larvae has been pulled from the market by regulators.
Newark Begins Testing Children's Lead Levels Amid Rising Anxiety
Dozens of anxious parents, their large hands clutching small ones, their feet moving at the pace of prekindergarten steps, came on Thursday to have their children checked for possible lead poisoning.

A week after findings of unsafe lead levels prompted the water to be shut off at 30 of the Newark district's 67 schools, the city began to test the students at one of them to measure their exposure to the contaminant.

That school, the Early Childhood School on Montgomery Street, was chosen by the district as the first site for tests because young children like the 3-, 4- and 5-year-olds enrolled there face the greatest risk of developing the learning disabilities and behavioral problems associated with lead poisoning.
Cholera Deaths in Haiti Could Far Exceed Official Count
Deaths from the cholera epidemic that ravaged Haiti after the 2010 earthquake could be much higher than the 9,200 officially tallied so far because of underreporting during the initial outbreak, a new study suggests.

The study, by Doctors Without Borders, found that incomplete surveillance and data collection, overwhelmed health clinics, the rapid spread of the disease and cholera's ability to kill quickly contributed to what appears to have been a drastic understating of the death toll.

Haiti was still deeply traumatized from the January 2010 quake when it was hit 10 months later by the cholera epidemic. Studies have traced the outbreak to faulty sanitation practices by a United Nations peacekeeping force.
Most Dangerous Time at the Hospital? It May Be When You Leave
One-fifth of Medicare beneficiaries are readmitted within 30 days of discharge, and one-third are readmitted within 90 days. One study found that 20 percent of patients have a complication within three weeks of leaving the hospital — more than half of which could have been prevented or ameliorated. Thankfully most complications are minor, but some can be serious, leading to permanent disability or death. All told, Medicare spends $26 billion annually on readmissions, $17 billion of which is for readmissions that are considered preventable.

Issues crop up after discharge for many reasons. One factor is the process we use to admit versus discharge patients.
Meditation Plus Running as a Treatment for Depression
Meditating before running could change the brain in ways that are more beneficial for mental health than practicing either of those activities alone, according to an interesting study of a new treatment program for people with depression.