Welcome to The Breakfast Club! We're a disorganized group of rebel lefties who hang out and chat if and when we're not too hungover we've been bailed out we're not too exhausted from last night's (CENSORED) the caffeine kicks in. Join us every weekday morning at 9am (ET) and weekend morning at 10:30am (ET) to talk about current news and our boring lives and to make fun of LaEscapee! If we are ever running late, it's PhilJD's fault.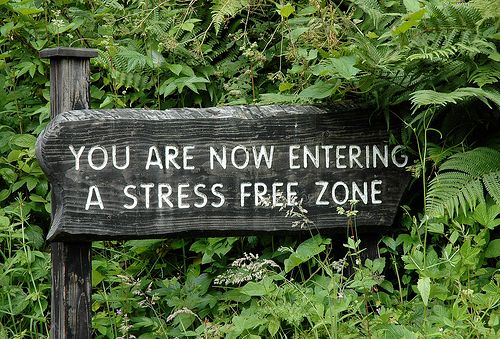 This Day in History
My Lai Massacre in Vietnam; Terry Anderson abducted; First successful liquid-fuel rocket launch; Jerry Lewis born.
Breakfast Tunes
Something to Think about over
Coffee

Prozac
A good man can be stupid and still be good. But a bad man must have brains.
Maxim Gorky
Breakfast News
Apple tells judge that US government is well-meaning but wrong in privacy fight
Apple's lawyers tried to lower the temperature in the company's fight with the US government on Tuesday, telling a federal judge that America's Justice Department is well-meaning but wrong in its privacy standoff with the iPhone maker.

The 26-page legal filing is either side's last argument before they face each other in a California court on 22 March over whether the government can order Apple to weaken the security settings on one of its ubiquitous phones linked to the San Bernardino shooting last December.

The past month has seen Apple, the FBI and allies on both sides sling insults and innuendos at each other in what appeared to be a fast-escalating war of words.

On Tuesday, Apple tried a different approach.
Freddie Gray trials to resume for police officers from May through October
Trials of the six police officers involved in the death of Freddie Gray will resume on 10 May with the trial of officer Edward Nero and continue well into October, court officials announced Wednesday.

The closely watched trials of five remaining officers, which were set to start in January, will consume most of 2016 after unprecedented legal wrangling that followed the mistrial of officer William Porter in December.

The trials will not recommence until after the anniversaries of Gray's death on 19 April and the protests, riot and curfew that shut down the city during the following week.
Macedonia forcibly returns thousands of refugees to Greece
Thousands of desperate refugees who had made a dramatic push into Macedonia – bypassing its sealed border by wading through the freezing waters of a river – were forcibly returned to Greece on Tuesday amid heightened tensions between the two countries.

As Athens and Skopje engaged in a war of words over the episode, hundreds of exhausted men, women and children began streaming back into the muddy, waterlogged camp they had sought to flee barely 24 hours earlier.
'Someone is going to die': experts warn lawmakers over self-driving cars
The robot car revolution hit a speed bump on Tuesday as senators and tech experts sounded stern warnings about the potentially fatal risks of self-driving cars. "There is no question that someone is going to die in this technology," said Duke University roboticist Missy Cummings in testimony before the US Senate committee on commerce, science and transportation. "The question is when and what can we do to minimize that."

Automotive executives and lawmakers sniped at each other over whether universal standards were necessary for self-driving cars, with private sector saying that standards would slow progress and legislators replying that they'd heard the same objections over updated seatbelt standards in 1998.
Marine archaeologists discover rare artefacts at 1503 shipwreck site
A British-led archaeological expedition has uncovered the 500-year-old wreck site of what it claims is the earliest ship ever found from Europe's "Age of Discovery", a Portuguese vessel that was captained by an uncle of the legendary explorer Vasco da Gama.

The Esmeralda was one of two ships that sank in a storm off the coast of Oman in 1503, only five years after Da Gama discovered the first sea route from Europe to India.

After three years of excavation and historical and scientific research – the findings of which are reported on nationalgeographic.com – the archaeologists, which included teams from Bournemouth University and Oman's ministry of culture, announced that they had found the site of the wreck, and with it a collection of artefacts including one of the rarest coins in the world and what may be part of a previously unknown maritime astrolabe.
Meet 'Bike Batman': Seattle's vigilante reuniting stolen bikes with their owners
A Seattle man dubbed "Bike Batman" after he started confronting thieves and returning stolen bicycles to their owners has spoken out publicly for the first time about his mission to "reunite people with their bikes".

The married engineer, who is in his 30s, and has been quietly tracking down stolen bikes for the last year, spoke to the Guardian on the condition of anonymity amid increasing curiosity about his identity, motives and methodology.

In a telephone interview, which he said was the first fully-fledged discussion with a reporter, Bike Batman requested anonymity for his safety and so he can continue to chase bike thieves without them catching on to his scheme.

He was however happy for the Guardian to publish a photograph of him riding a Dutch bicycle and wearing sunglasses after he explained the elaborate sting operations he has perfected – sometimes in cooperation with the police.
French woman aged 91 gets PhD after 30 years
A woman aged 91 has become one of the oldest people in France to gain a PhD after she completed a thesis that she had begun three decades earlier.

Colette Bourlier was awarded the mark of "high distinction" for her work, which she successfully defended on Tuesday before a jury of the University of Franche-Comte in Besancon, eastern France.

"It took a bit of time to write because I took breaks," Bourlier said, explaining the decades it took her to complete her work.

The thesis was entitled "Immigrant workers in Besancon in the second half of the 20th century."

It drew on her own experience as a teacher in literacy programmes for immigrants in the eastern French city.
Breakfast Blogs
The Republican Elites Have Finally Turned on the Rubes They've Swindled for Decades Charles Pierce, Esquire Politics
If Trump's Protestors Didn't Exist He Would Have to Invent Them emptywheel aka Marcy Wheeler, emptywheel
Terrorist Watchlist Errors Spread to Criminal Rap Sheets Alex Kane, The Intercept
The Fall of the House of Bircher driftglass
Apple's Response To DOJ: Your Filing Is Full Of Blatantly Misleading Claims And Outright Falsehoods Mike Masnick, Techdirt