Welcome to The Breakfast Club! We're a disorganized group of rebel lefties who hang out and chat if and when we're not too hungover we've been bailed out we're not too exhausted from last night's (CENSORED) the caffeine kicks in. Join us every weekday morning at 9am (ET) and weekend morning at 10:30am (ET) to talk about current news and our boring lives and to make fun of LaEscapee! If we are ever running late, it's PhilJD's fault.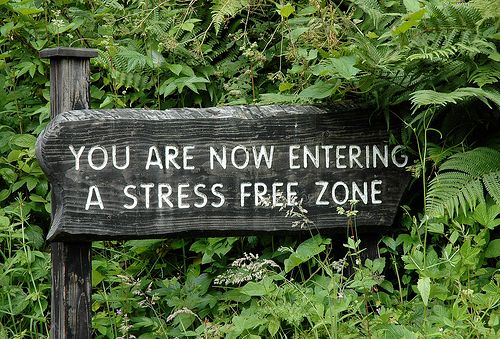 This Day in History
Journalist Edward R. Murrow critically reviews Sen. Joe McCarthy's anti-Communist campaign; Ironclad warships clash in the Civil War; Comedian George Burns dies; Rapper 'The Notorious B.I.G.' shot dead.
Breakfast Tunes
Something to Think about over
Coffee

Prozac
A word to the wise is infuriating.
Breakfast News
UN, rights groups criticize Europe's draft plan on migrants
The United Nations and human rights groups voiced deep concerns Tuesday about the legality of the European Union's plans to send thousands of migrants back to Turkey amid fears the country cannot properly provide for them.

EU and Turkish leaders agreed to the broad outlines of a deal that would essentially outsource Europe's refugee emergency. People arriving in Greece having fled war or poverty would be sent back to Turkey unless they apply for asylum.

For every migrant sent back, the EU would take in one Syrian refugee, thus trying to prevent the need for people to set out on dangerous sea journeys, often arranged by unscrupulous smugglers.
Doctors Without Borders Opens First Migrant Camp in France
Doctors Without Borders did something in France on Monday that aid groups normally do in much poorer, more troubled places: opened a humanitarian camp for migrants.

More than 1,000 people fleeing conflict and poverty in the Middle East and Africa have been living in squalid shelters in a muddy field near the English Channel shore, hoping to sneak across to Britain. Local authorities say the number includes 74 children.

About 150 people abandoned the camp in Grande-Synthe, near Dunkirk, to move Monday to wooden sheds with access to toilets and electricity built nearby by Doctors Without Borders, spokesman Samuel Hanryon said.

Families pushed luggage and piled bags on buses taking them across town to the new site. The aid group, known by its French acronym MSF, hopes hundreds more will join them in the coming days.

The move is part of efforts to improve conditions for thousands of migrants who have converged on northern France amid Europe's migrant crisis.
FBI quietly changes its privacy rules for accessing NSA data on Americans
The FBI has quietly revised its privacy rules for searching data involving Americans' international communications that was collected by the National Security Agency, US officials have confirmed to the Guardian.

The classified revisions were accepted by the secret US court that governs surveillance, during its annual recertification of the agencies' broad surveillance powers. The new rules affect a set of powers colloquially known as Section 702, the portion of the law that authorizes the NSA's sweeping "Prism" program to collect internet data. Section 702 falls under the Foreign Intelligence Surveillance Act (Fisa), and is a provision set to expire later this year.

A government civil liberties watchdog, the Privacy and Civil Liberties Oversight Group (PCLOB), alluded to the change in its recent overview of ongoing surveillance practices.
Guantánamo Bay's oldest prisoner seeks release
The oldest inmate at the US prison in Guantánamo Bay has made his case for freedom, after more than a dozen years in custody.

Saifullah Paracha, a 68-year-old former businessman from Pakistan – who also lived in the US for more than a decade – appeared by video link from the base before the periodic review board, a panel of government officials in Washington that conducts parole-like hearings to determine if Guantánamo prisoners should be eligible for release.

Paracha would seem at first glance to be an unlikely candidate for freedom. The US had at one time planned to try him by military commission, and a profile released by the Pentagon before his review board hearing said he had assisted al-Qaida, working with some of the group's most senior figures.
Court rules Baltimore officer can be forced to testify in Freddie Gray trials
Maryland's highest court ruled on Tuesday that William Porter, one of the officers charged in the death of Freddie Gray, can be compelled by the state to testify in the trials of five fellow officers also facing charges. Porter, whose first trial ended with a hung jury, has claimed that such testimony would violate his fifth amendment right against self-incrimination.

The ruling means the trials of all six officers charged in the death of Gray from injuries sustained in the back of a police van can go forward – unless Porter's lawyer can convince the US supreme court to take up the case.

The case presents a legal question that Barry Williams, the original judge, called uncharted territory when he ruled that Porter could be forced to testify in some of the trials but not others. The question has suspended the closely watched cases against all five of the other officers, in the high-profile case that sparked riots last April over police brutality.
Tilikum, SeaWorld killer whale that drowned trainer, may be dying
The killer whale responsible for the death of a SeaWorld trainer is very sick from a bacterial infection that may eventually kill him, SeaWorld officials said on Tuesday
n a post on the park's blog, officials said the infection in Tilikum's lungs has been resistant to treatment thus far. Tilikum has been lethargic, and veterinarians and trainers are trying to manage the infection and make sure he is comfortable.

"It's extremely difficult to treat," staff veterinarian Dr Scott Gearhart said in a video posted to the blog. "I wish I could say I was tremendously optimistic about Tilikum and his future but he has a disease that is chronic and progressive and at some point might cause his death."

Tilikum has been at SeaWorld Orlando for 23 years and has been used many times for the park's breeding program.
Clara Rockmore: The story of the theremin virtuoso who inspired Led Zeppelin and The Rolling Stones
Clara Rockmore was a pioneer of electronic music and, had she still been alive, would have turned 105 today.

Rockmore was a master of the theremin – the world's first electronic music instrument and first instrument that could be played without being touched. The theremin inspired the likes of the Rolling Stones, Led Zeppelin and the Beach Boys. And was the instrument that led to the creation of the first synthesizer.

On what would have been her 105th birthday, Rockmore has been commemorated with a Google Doodle. The interactive game teaches you to play the theremin by hovering your mouse over the notes to play a melody.
Breakfast Blogs
Up in Michigan, Where American Fascism Lived Once Before Charles Pierce, Esquire Politics
On Jim Comey's Attempts to Force Apple to Change Its Business Model emptywheel aka Marcy Wheeler, emptywheel
The FBI vs. Apple Debate Just Got Less White Jenna McLaughlin, The Intercept
In The Face Of A Dark Future, There Is Hope spocko, Crooks and Liars
DOJ To NY Court: Hey, Can We Have Another Judge Look Over That Ruling About Breaking Into iPhones? Mike Masnick, Techdirt