Welcome to The Breakfast Club! We're a disorganized group of rebel lefties who hang out and chat if and when we're not too hungover we've been bailed out we're not too exhausted from last night's (CENSORED) the caffeine kicks in. Join us every weekday morning at 9am (ET) and weekend morning at 10:30am (ET) to talk about current news and our boring lives and to make fun of LaEscapee! If we are ever running late, it's PhilJD's fault.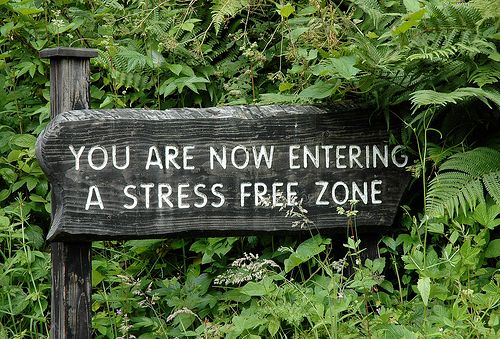 This Day in History
NATO airstrikes target Yugoslavia; The Exxon Valdez oil spill in Alaska; Elvis Presley enters the U.S. Army; 'Cat on a Hot Tin Roof' opens on Broadway; Halle Berry and Denzel Washington win Oscars.
Breakfast Tunes
Library of Congress Declares Billy Joel, Gloria Gaynor, Metallica Songs Important Parts of U.S. History
Something to Think about over
Coffee

Prozac
What the eyes see and the ears hear, the mind believes. Harry
Breakfast News
Disney and Marvel to boycott Georgia if state passes 'religious liberty' bill
Disney film studios and its subsidiary Marvel have said they will boycott Georgia if the state governor signs a recently passed "religious liberty" bill into law.

Georgia's First Amendment Defense Act has been the subject of considerable protest for some time, and was voted through the state legislature on 16 March. With the bill on the desk of the governor, Nathan Deal, Disney has joined other companies stating their opposition to what it describes as "discriminatory practices".

According to Variety, Disney said: "Disney and Marvel are inclusive companies, and although we have had great experiences filming in Georgia, we will plan to take our business elsewhere should any legislation allowing discriminatory practices be signed into state law."
Refugee crisis: key aid agencies refuse any role in 'mass expulsion'
A triple blow has been dealt to the EU-Turkey migration deal after five leading aid groups refused to work with Brussels on its implementation, a Turkish diplomat ruled out changing Turkish legislation to make the deal more palatable to rights campaigners, and a senior Greek official said nobody knew how the agreement was supposed to work.

The UN refugee agency said it was suspending most of its activities in refugee centres on the Greek islands because they were now being used as detention facilities for people due to be sent back to Turkey.

UNHCR was later joined by Médecins Sans Frontières, the International Rescue Committee, the Norwegian Refugee Council and Save the Children. All five said they did not want to be involved in the blanket expulsion of refugees because it contravened international law.
Chinese businessman admits conspiring to hack US military contractors
A businessman from China pleaded guilty on Wednesday to conspiring to hack into the computer networks of major US defense contractors including Boeing Co, the US Department of Justice said in a statement.

Su Bin, 50, faces up to five years in jail for allegedly conspiring with two other people in China to obtain sensitive military information and export it illegally.

Su's attorney Robert Anello said in an email: "In resolving this matter Su Bin hopes to move on with his life."

According to US government court filings, Su began working in 2008 to target US companies. In 2010, he emailed a file to an unnamed individual in China which contained information about Boeing's C-17 military transport aircraft.
Outside Panel to Examine Police Shootings in Chicago
For years, the agency charged with investigating police shootings here has routinely sided with officers who have fired their weapons. But amid widespread skepticism of those results, officials announced Wednesday that an outside law firm would examine past shootings involving officers with an eye toward restoring confidence in the review process.

"Trust in our agency in particular is at an all-time low," said Sharon Fairley, the chief administrator of Chicago's Independent Police Review Authority, which investigates police shootings and misconduct. Ms. Fairley was appointed in December as this city was rocked by protests and calls for change after an officer was charged with murder in the shooting death of a black teenager, Laquan McDonald.

But even as Ms. Fairley announced the outside review, to be led by two former high-ranking federal prosecutors, questions remained about whether the examinations would result in other past shootings being referred for discipline or prosecution. Ms. Fairley said that the audit's goal was "not necessarily to reopen cases," and that any such action would be handled case by case.
Rockefeller family charity to withdraw all investments in fossil fuel companies
A charitable fund of the Rockefeller family – who are sitting on a multibillion-dollar oil fortune – has said it will withdraw all its investments from fossil fuel companies.

The Rockefeller Family Fund, a charity set up in 1967 by descendants of John D Rockefeller, said on Wednesday that it would divest from all fossil fuel holdings "as quickly as possible".

The fund, which was founded by Martha, John, Laurance, Nelson and David Rockefeller, singled out ExxonMobil for particular attention describing the world's largest oil company as "morally reprehensible".

John D Rockefeller, who was the richest person in US history when he died in 1937, made his fortune from Standard Oil a precursor of ExxonMobil.
Breakfast Blogs
The Vietnam War Is Still Killing People Charles Pierce, Esquire Politics
Did FBI Ask Cellebrite to Open Farook's Phone before Getting an AWA Order? emptywheel aka Marcy Wheeler, emptywheel
The cheapest patient is a dead one Tom Sullivan, Hullabaloo
Hey Ted Cruz, Could You Be More Specific About Your Police State? Steve M., Crooks and Liars
Did The DOJ Lie At The Beginning Of Its iPhone Fight, Or Did It Lie This Week? Mike Masnick, Techdirt