Welcome to The Breakfast Club! We're a disorganized group of rebel lefties who hang out and chat if and when we're not too hungover we've been bailed out we're not too exhausted from last night's (CENSORED) the caffeine kicks in. Join us every weekday morning at 9am (ET) and weekend morning at 10:30am (ET) to talk about current news and our boring lives and to make fun of LaEscapee! If we are ever running late, it's PhilJD's fault.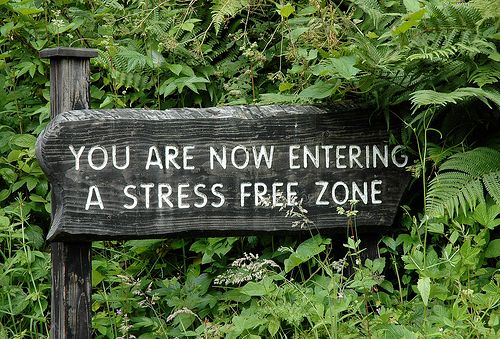 This Day in History
President Ronald Reagan is wounded in an assassination attempt; The U.S. reaches a deal with Russia to buy Alaska Territory; Actor James Cagney dies; Musician Eric Clapton born.
Breakfast Tunes
Something to Think about over
Coffee

Prozac
If you cannot get rid of the family skeleton, you may as well make it dance. George Bernard Shaw
Breakfast News
Police are unlikely to win wider access to smartphones despite FBI success in San Bernardino case
The successful hack of a phone linked to the San Bernardino terror attacks is unlikely to help police win greater access to encrypted data contained inside thousands of smartphones sitting in evidence lockers nationwide, legal experts and law enforcement officials said Tuesday.

The process used to gain access to Syed Rizwan Farook's iPhone 5c might not work on other devices, according to an FBI official with knowledge of the investigation.

Though the FBI might want to use the new tool to help solve outstanding criminal cases, doing so would also make the process subject to discovery during criminal trials and place the information in the public domain, according to the official, who was not authorized to discuss the case and spoke on the condition of anonymity.
Scalia's absence resonates as supreme court hands down split union ruling
The impact of the death of the conservative supreme court justice Antonin Scalia on the political sway of the nation was laid bare on Tuesday when the eight surviving justices held each other to a draw over an attempt to gut the power of public sector unions.

By dividing evenly 4-4, the country's highest judicial panel averted a major blow to unions representing government workers and teachers. The split leaves in place a lower appeals court ruling that allows unions to continue to collect mandatory dues from workers covered by collective bargaining even though those workers refuse to join the union.

The supreme court issued a one-page ruling that gave no clue as to its thinking other to note that the "judgment is affirmed by an equally divided court". But there was little doubt that the outcome underlined the seismic shift that has occurred in the US as a result of Scalia's death last month.
Parts of Oklahoma and Kansas now face earthquake risk on par with California
People in parts of Oklahoma and Kansas now face the same threat of destructive earthquakes as Californians, with human-induced tremors from oil and gas production helping spread earthquake vulnerability across much of the US.

For the first time, the US Geological Survey mapped out areas of the country vulnerable to earthquakes caused by human activity as well as natural events and found that around seven million people in the central and eastern US are at risk from ground-shaking episodes.

The risk of a major tremor over the next year is greatest in northern Oklahoma and southern Kansas, the USGS study found, with the largest number of at-risk people found in Oklahoma and Texas. Colorado, New Mexico and Arkansas also have a significant number of people potentially disturbed by earthquakes caused by human activity.
Families of U.S. personnel ordered to leave parts of Turkey amid security concerns
The Obama administration ordered the families of U.S. military and diplomatic personnel to leave parts of southern Turkey on Tuesday and warned U.S. citizens against travel to the region amid mounting security concerns.

The Pentagon said 670 dependents of U.S. military personnel would be affected by the order to depart areas of southern Turkey, including Incirlik air base, which is used heavily in the fight against Islamic State militants.

The U.S. State Department said a small number of diplomatic families would be affected but did not give numbers. The Pentagon said 100 military dependents in Ankara and Istanbul were not affected by the departure orders because of security measures in place there.
Parts of Great Barrier Reef hit with worst 'bleaching' ever: researchers Agence France-Presse
Aerial surveys of Australia's Great Barrier Reef have revealed the worst bleaching on record in the icon's pristine north, scientists said Tuesday, with few corals escaping damage.

Researchers said the view was devastating after surveying some 520 reefs via plane and helicopter between Cairns and the Torres Strait in the north of Queensland state.

"This will change the Great Barrier Reef forever," Terry Hughes, an expert on coral reefs from James Cook University, told the Australian Broadcasting Corporation.

"We're seeing huge levels of bleaching in the northern thousand kilometer stretch of the Great Barrier Reef."

Just over a week ago, the Australian government revealed bleaching at the World Heritage-listed site was "severe" but noted that the southern area had escaped the worst.
Breakfast Blogs
American Torture Is Back, and More Inexcusable Than Ever Charles Pierce, Esquire Politics
With Upcoming David Medine Departure, Will PCLOB Slip Back into Meaninglessness? emptywheel aka Marcy Wheeler, emptywheel
Iron Dave driftglass at his blogspot
Does The US Have An Actual Plan In Syria, Iraq, Or Yemen? Dan Wright, ShadowProof
If FBI Can Get Into A Device Running iOS 9, Why Does It Say It Still Needs Apple's Help To Get Into One Running iOS 7? Mike Masnick, Techdirt