Welcome to The Breakfast Club! We're a disorganized group of rebel lefties who hang out and chat if and when we're not too hungover we've been bailed out we're not too exhausted from last night's (CENSORED) the caffeine kicks in. Join us every weekday morning at 9am (ET) and weekend morning at 10:30am (ET) to talk about current news and our boring lives and to make fun of LaEscapee! If we are ever running late, it's PhilJD's fault.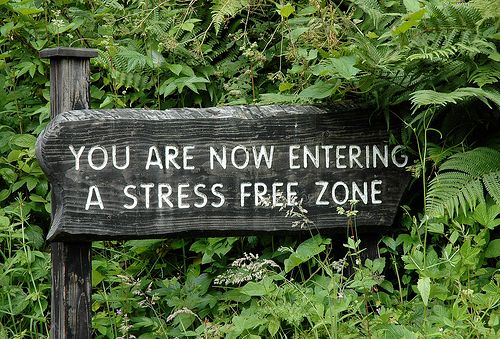 This Day in History
An accident at the Three Mile Island nuclear power plant; Former President Dwight Eisenhower dies; The Spanish Civil War ends; Maria von Trapp of 'Sound of Music' fame dies; Singer Reba McEntire born.
Breakfast Tunes
Something to Think about over
Coffee

Prozac
Looking at yourself through the media is like looking at one of those rippled mirrors in an amusement park.
Edmund S. Muskie
Breakfast News
In Syria, militias armed by the Pentagon fight those armed by the CIA
Syrian militias armed by different parts of the U.S. war machine have begun to fight each other on the plains between the besieged city of Aleppo and the Turkish border, highlighting how little control U.S. intelligence officers and military planners have over the groups they have financed and trained in the bitter five-year-old civil war.

The fighting has intensified over the last two months, as CIA-armed units and Pentagon-armed ones have repeatedly shot at each other while maneuvering through contested territory on the northern outskirts of Aleppo, U.S. officials and rebel leaders have confirmed.

In mid-February, a CIA-armed militia called Fursan al Haq, or Knights of Righteousness, was run out of the town of Marea, about 20 miles north of Aleppo, by Pentagon-backed Syrian Democratic Forces moving in from Kurdish-controlled areas to the east.
Scores killed in suicide blast aimed at Christians in Lahore children's park
At least 69 people have been killed and about 300 injured – many of them women and children – in a suicide bombing by the Taliban at a public park in the Pakistani city of Lahore. Many of the injured were said to be in a critical condition.

The bomber blew himself up near an entrance to Gulshan-e- Iqbal Park, close to a children's play area on Sunday evening. The sound of the explosion was heard several kilometres away and eyewitnesses said there were big crowds in the area because of the Easter holiday.
Brussels Police Fire Water Cannon As Right-Wing Protesters Trample Attacks Memorial
Belgian riot police clashed with hundreds of right-wing protesters at a temporary shrine honoring victims of the Brussels suicide bombings, as scuffles broke out at the symbolic location.

Police used water cannon on Sunday in front of the Brussels stock exchange building, which has become a rallying point for people to pay their respects to those who died in Tuesday's attacks.

Black-clad men carrying an anti-Islamic State group banner with an expletive on it trampled parts of the shrine, shouting Nazi slogans, The Associated Press reported. Ten were arrested and two police officers injured.
Chicago Mayor Rahm Emanuel Ignores Police Board, Picks His Own Top Cop
In a surprise move, Chicago Mayor Rahm Emanuel has rejected the city police board's three picks for a new police superintendent and selected his own candidate from within the force to replace the current interim top cop.

The Chicago Sun-Times and NBC Chicago, citing unnamed sources, reported that Emanuel will appoint Eddie Johnson, a well-regarded veteran cop who currently serves as CPD's head of patrol, to the role of interim superintendent.

The pick comes at a critical time for both Emanuel and the Chicago police force. The mayor remains deeply unpopular. He and the CPD continue to face criticism in the wake of the Laquan McDonald scandal, while morale is low among the department's rank and file.
California Lawmakers, Unions Reach $15 Minimum Wage Deal: Reports
California lawmakers and union leaders have reached a tentative deal to raise the state's minimum wage to $15 over six years that could avert a campaign to bring the issue to voters, two California newspapers reported on Sunday, citing unnamed sources.

The deal, if passed in the state legislature and signed into law by Governor Jerry Brown, would add to a wave of minimum wage increases at the state level in the United States, where the federal minimum wage has remained at $7.25 an hour for more than six years.

The agreement, as reported by the Los Angeles Times and the Sacramento Bee, would gradually raise the minimum wage in the most populous U.S. state from the current $10 to $15 in 2022. Businesses with fewer than 25 employees would have one extra year to comply with the proposed law.
Breakfast Blogs
When Abortion Fear Mongering Gets in the Way of Alzheimer's Research Charles Pierce, Esquire Poltics
Erik Visits an American Grave, Part 25 Erik Loomis. Lawyers, Guns and Money
Spring Break's Cleanup Crew Michelle Chen, Slate
Today In Both Sides Do It: The No Labels Cult driftglass @ driftglass
Dear David Brooks: The 'Post-Trump' GOP Will Be Exactly Like The Pre-Trump GOP, Only Trumpier Steve M., No Mister Nice Blog