Welcome to The Breakfast Club! We're a disorganized group of rebel lefties who hang out and chat if and when we're not too hungover we've been bailed out we're not too exhausted from last night's (CENSORED) the caffeine kicks in. Join us every weekday morning at 9am (ET) and weekend morning at 10:30am (ET) to talk about current news and our boring lives and to make fun of LaEscapee! If we are ever running late, it's PhilJD's fault.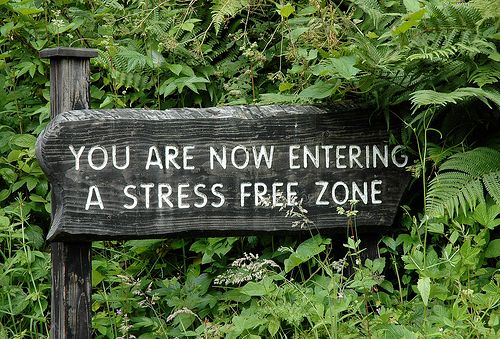 This Day in History
Martin Luther King, Jr. leads civil rights marchers in Alabama's capital; New York's Triangle Factory fire; Ex-President George H.W. Bush's parachute jump; Singers Aretha Franklin and Elton John born.
Breakfast Tunes
Something to Think about over
Coffee

Prozac
Hold yourself responsible for a higher standard than anybody expects of you. Never excuse yourself.
Breakfast News
Brussels raids: Belgium police arrest six people after suicide bombings
Police in Brussels have made six arrests following Tuesday's airport and metro suicide bombings, after a day in which two Belgian government ministers offered to resign amid mounting criticism of the country's failure to foil the attacks.
With prosecutors releasing more evidence that the attacks were carried out by the same Islamic State network responsible for November's carnage in Paris and two suspects still believed to be on the run, several police raids were carried out across Brussels on Thursday evening.
The operation involving Swat teams and armoured cars with helicopter support began soon after 9pm. RTBF, the state broadcaster, cited police sources as saying it had targeted "people suspected of taking part in the attacks" that killed at least 31 people and injured 300.
15 Isis suspects arrested in Malaysia had received orders to attack, say police
Malaysian police have detained 15 more suspected members of Islamic State, who police say planned to launch attacks and tried to obtain chemicals to make bombs.

National police chief Khalid Abu Bakar said in a statement late on Thursday the suspects were aged between 22 and 49 and included four women, a police official, an airplane technician, a mosque cleric and a student.

Khalid said they were detained over three days from Tuesday in Kuala Lumpur and six other states. He said they had allegedly received orders to launch attacks in the country from a Malaysian man who had joined Isis in Syria.
Radovan Karadžić sentenced to 40 years for Srebrenica genocide
The former Bosnian Serb leader Radovan Karadžić has been found guilty of genocide over the 1995 massacre in Srebrenica and sentenced to 40 years in jail.

The key verdict from a United Nations tribunal in The Hague was delivered 18 months after a five-year trial of Karadžić, accused of being one of the chief architects of atrocities during the 1992-95 Balkans war.

The 70-year-old, who insisted his actions were aimed at protecting Serbs during the Bosnian conflict, was found guilty of 10 out of the 11 charges he faced at the international criminal tribunal for the former Yugoslavia.
New photos of Oregon wildlife refuge reveal damage done by Bundy standoff
The US Fish and Wildlife Service released new photos from the scene of the 41-day standoff at a wildlife refuge in eastern Oregon, showing that protesters left behind trashed buildings, damaged facilities, a compromised septic system and government offices with missing possessions.

The images from the Malheur national wildlife refuge in rural Harney County – where anti-government activists, led by Ammon Bundy, staged a takeover in January to protest federal land-use regulations – show piles of garbage, offices turned upside down, abandoned camping gear, food and alcohol, broken walls and excavated grounds.

Government officials who run the bird sanctuary have also revealed that the cost of the occupation for the federal agency is at least $6m – a number that could grow as workers continue to assess and repair damage.
Dredging Florida coral reef is 'lunacy' says Philippe Cousteau, grandson of Jacques
A plan to expand a port near the continental US's only barrier reef is "lunacy" and risks devastating the ailing coral ecosystem, Philippe Cousteau, grandson of famed ocean explorer Jacques Cousteau, warned on Wednesday.

The US army corps of engineers plans to deepen and widen shipping channels to allow more ships to access Port Everglades, in Fort Lauderdale, Florida. The $374m plan, which has been sent to Congress for approval, would mean vast tracts of seabed will be dug up and deposited out at sea starting next year.

Proponents of the plan contend it will bring jobs, as well as larger ships, to Florida, but environmentalists bitterly oppose the dredging project, given its potential impact upon the only barrier reef off the contiguous US.
Rattlesnake roundup organizers deny snakes will be let loose after record haul
Organizers of the world's largest rattlesnake "roundup" have downplayed concerns that thousands of snakes will be let loose in Texas after a record haul meant that hunters couldn't find buyers for all of their legless reptiles.

The 58th annual roundup event, held in the small west Texas town of Sweetwater, hauled in a record 24,262lb of snakes, primarily western diamondback rattlesnakes – roughly four times the typical haul. Each snake weighs about 1lb and can be sold for around $10 for meat or to be made into clothing and accessories.

The enormous catch, aided by ideal rattlesnake wrangling conditions, has led to concerns that hunters will simply let snakes go because they couldn't find buyers at the Sweetwater event. But organizers have denied there will be thousands of dumped snakes.
Breakfast Blogs
There Is a War on Voting in the World's Greatest Democracy (Ours) Charles Pierce, Esquire Politics
DOJ Claims the Cybersecurity Related OLC Memo Is Also A Stellar Wind Memo emptywheel aka Marcy Wheeler, emptywheel
'Constitutional' Oregon Sheriff Under Investigation For Malheur Role Hired 70 'Special Deputies' Dave Neiwert, Crooks and Liars
"A legislature led by extremists" Tom Sullivan, Hullabaloo
DOJ Steps In To Salvage The DEA's Toxic, Possibly Illegal Wiretaps Tim Cushing, Techdirt