Welcome to The Breakfast Club! We're a disorganized group of rebel lefties who hang out and chat if and when we're not too hungover we've been bailed out we're not too exhausted from last night's (CENSORED) the caffeine kicks in. Join us every weekday morning at 9am (ET) and weekend morning at 10:30am (ET) to talk about current news and our boring lives and to make fun of LaEscapee! If we are ever running late, it's PhilJD's fault.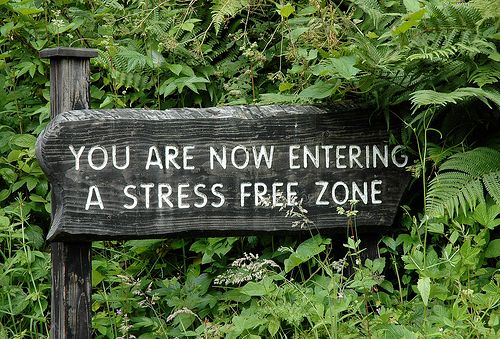 AP's Today in History for March 20th
American and British forces invade Iraq; U.S. soldiers charged in Abu Ghraib scandal; France's Napoleon regains power; 'Uncle Tom's Cabin'; Sarin attack hits Tokyo subway; John Lennon marries Yoko Ono. (March 20)
Brevard Halloween Festival 2012, Banjo Contest Finals- Chip Arnold 2-finger banjo & Hilary Dirlam on guitar.
Something to Think about, Breakfast News & Blogs Below

EU-Turkey deal fails to stem refugee flight to Greece
Karolina Tagaris, Reuters
Under the European Union deal with Turkey, all migrants and refugees, including Syrians, who cross to Greece illegally by sea from March 20 will be sent back to Turkey once they are registered and their asylum claims have been processed.

That is expected to take effect from April 4, by which time Greece must have in place a fast-track process for assessing asylum claims. The EU has pledged to help Greece set up a task force of some 4,000 staff, including judges, interpreters, border guards and others to manage each case individually.

In return, the EU will take in thousands of Syrian refugees directly from Turkey and reward it with more money, early visa-free travel and progress in its EU membership negotiations.
…
Doubts remain about whether the deal is legal or workable. It was not clear what would happen to the tens of thousands of migrants and refugees already in Greece. …

'Enough is Enough': Sanders Demands Treasury Block Pfizer Tax Dodging Deal
Deirdre Fulton, Common Dreams
In a bid to prevent what has been called the biggest tax evasion scheme of its kind—and others like it—Sen. Bernie Sanders of Vermont has urged U.S. Treasury Secretary Jack Lew to use his agency's authority to block the planned merger of two pharmaceutical giants.

Viagra-maker Pfizer's proposal to acquire Allergan, which manufactures Botox, is "nothing less than a tax scam," Sanders wrote in a letter (pdf) sent to Lew on Friday.

The so-called "corporate inversion," which would allow Pfizer to profit from a lower corporate tax rate in Allergan's home country of Ireland, could starve the U.S. government of up to $35 billion in tax revenue, Sanders said, citing a recent report from consumer group Americans for Tax Fairness. …

Aged Great Lakes lock could cripple US steel industry and hit manufacturing jobs
Benjamin Preston, The Guardian
Between Lake Superior and the Great Lakes of North America lies a narrow canal, just 1.6 miles long. Each year some 10,000 ships pass through the Soo Locks of St Marys Fall canal, nearly all the iron ore used in the US passes through and millions of American jobs depend on them staying open. But age and neglect could soon put those jobs under threat.

Consider a day in the life of the average American. It's an existence that rides upon a figurative highway of steel – steel appliances, steel cutlery and tools and, most important to the US economy, steel-bodied automobiles. That's a lot of steel, and most of the ore it's made of comes from mines in Minnesota and northern Michigan.

Now the transportation network that connects manufacturers with the raw materials they need may be hanging by a thread, suggests a Department of Homeland Security report unearthed by the Detroit Free Press. The report focuses on the economic impacts of a shutdown of the nearly 50-year-old Poe Lock – a vital waterway transportation link for huge cargo ships that carry raw materials and supplies back and forth across the Great Lakes – and says that a six-month closure of the lock could cost America 11 million jobs, crippling automakers and other manufacturers in the process ….

Planned Parenthood defund bill cites dentists as reproductive care alternative
Jennifer Gerson Uffalussy, The Guardian
A bill passed in the Florida legislature this week would effectively defund Planned Parenthood and other reproductive rights clinics by preventing state agencies from working with any organization that provides abortion care other than that for victims of rape, incest, or if the life of the woman is at risk.

As the bill heads to governor Rick Scott for his signature, several state lawmakers who have insisted that plentiful alternatives exist for reproductive and sexual healthcare have cited a list of health centers that includes dentists, optometrists, and elementary schools.

"I don't understand how they put this list together," said Kheyanna Suarez, a student at Florida Atlantic University who first started visiting Planned Parenthood when she was 16. "Were they blind and mashed everything from Google on to one list? A dental office, a Salvation Army, an elementary school – I can't go and get care at those places. If I have to leave my healthcare up to the places on that list, I am scared. I don't think an elementary school can prescribe me birth control." …
Something to Think about over
Coffee

Prozac

This Guy Is Pretty Sure He Found Fossils From Noah's Flood
Hilary Hanson
A Texas man says he found fossils from "Noah's flood," and the director of an anti-science museum that claims evolution is "an old-fashioned theory" is supporting him.

Wayne Propst was helping his aunt out, laying dirt near her home in the town of Tyler when he found snail fossils, he told local news station KYTX. He and his aunt believe the fossils happened during the fabled worldwide flood described in the biblical book of Genesis.

"From Noah's flood to my front yard, how much better can it get?" Propst said.

He sent photos to Joe Taylor, director and curator of the Mt. Blanco Fossil Museum in Crosbyton, Texas, for analysis. Taylor holds the positions that evolution is not real, that a worldwide flood occurred a few thousand years ago, and that Noah — the man that the Bible describes as building an ark large enough to save two of every animal species from the floodwaters — brought dinosaurs on his ark with him.

Taylor told KYTX that Propst's fossils are indeed from the time of that purported flood. …