Welcome to The Breakfast Club! We're a disorganized group of rebel lefties who hang out and chat if and when we're not too hungover we've been bailed out we're not too exhausted from last night's (CENSORED) the caffeine kicks in. Join us every weekday morning at 9am (ET) and weekend morning at 10:30am (ET) to talk about current news and our boring lives and to make fun of LaEscapee! If we are ever running late, it's PhilJD's fault.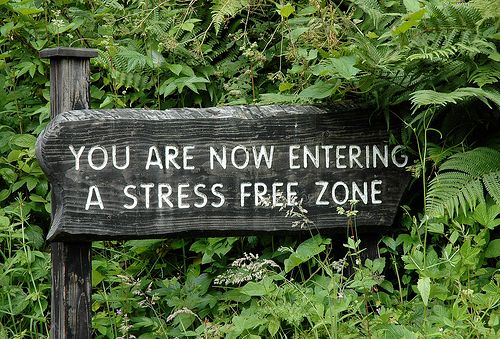 This Day in History
Israel and Egypt sign a peace treaty; Bodies of Heaven's Gate cult members are found in Calif.; The first U.S. team to win hockey's Stanley Cup; 'Funny Girl' opens on Broadway; Singer Diana Ross born.
Breakfast Tunes
Composer Ludwig van Beethoven died on the night of March 26, 1827 in Vienna, Austria during a terrible blizzard with snow thunder and lightening. The one of the only two witnesses to his death, his close friend Anselm Hüttenbrenner, said that during the fierce storm, Beethoven opened his eyes, raised fist to the sky. There was peal of thunder when Beethoven fell back and died.
Something to Think about over
Coffee

Prozac
I think it's my adventure, my trip, my journey, and I guess my attitude is, let the chips fall where they may.
Breakfast News
Poland approves large-scale logging in Europe's last primeval forest
Poland has approved large-scale logging in Europe's last primeval woodland in a bid to combat a beetle infestation despite protests from scientists, ecologists and the European Union.

The action in the Bialowieza forest is intended to fight the spread of the spruce bark beetle.

"We're acting to curb the degradation of important habitats, to curb the disappearance and migration of important species from this site," the environment minister, Jan Szyszko, said.

Szyszko vowed that the logging plans would not apply to strictly protected areas of the primeval forest that was designated a Unesco World Heritage site in 1979.

But under the new plan, loggers will harvest more than 180,000 cubic metres (6.4m cubic feet) of wood from other areas of the forest over a decade, dwarfing previous plans to harvest 40,000 cubic metres over the same period.
Taiji legal battle: court backs activist over baby dolphin kept in aquarium
Animal rights activists have claimed a significant victory in its battle to end Japan's dolphin slaughter after a court ruled that an aquarium in Taiji – where hundreds of dolphins are killed every year – acted illegally when it refused entry to an Australian campaigner.

The court in Wakayama, western Japan, on Friday awarded 110,000 yen (£690) to Sarah Lucas, head of Australia for Dolphins, who had attempted to enter the Taiji whale museum in 2014 but was turned away and shown a cardboard sign saying "anti-whalers" were not welcome.
Near misses between drones and airplanes on the rise in US, says FAA
A report of drone sightings from the Federal Aviation Administration (FAA) shows that despite a new registration scheme, near misses between unmanned and piloted aircraft in American are on the rise. Sightings by pilots and airport officials have steadily increased from less than one a day in 2014, to over 3.5 between August 2015 and January this year, many of them from commercial passenger aircraft.

In the most serious incident, the pilot of an American Airlines jet last September had to swerve to avoid a drone. On September 13, flight 475 took off from Atlanta, Georgia en route to Charlotte, North Carolina. It was climbing to 3,500 ft when the pilot of the Airbus had to take evasive action to avoid a collision with an unidentified unmanned aerial system (UAS) or drone. The pilot told the FAA that he or she "just missed' the drone.
Parents get 'namaste' banned from yoga lessons at Georgia elementary school
Administrators at an elementary school in Georgia are making changes to yoga practices for students, after parents complained such practices encouraged non-Christian beliefs.

Bullard elementary, in Cobb County, is one of a number of schools across the US and in Georgia to offer yoga and other mindfulness practices rooted in Hinduism and Buddhism as stress management methods for students.

Some parents at Bullard, however, felt the introduction of yoga was akin to pushing Hinduism on their children, the Atlanta Journal-Constitution reported.
Breakfast Blogs
The Rats Won't F*ck Themselves Charles Pierce, Esquire Politics
Erik Prince in the Hot Seat Jeremy Scahill and Matthew Cole, The Intercept
Closing in on Palmyra. Mosul Begins, King Abdullah Spills Info on Turkey and Syria Joanne Leone, ShadowProof
One way to solve the problem of the pay gap digby aka Heather Digby Parton, Hullabaloo
Netflix Reveals It Throttles AT&T, Verizon Customers To Save Them From Usage Caps, Overage Fees Karl Bode, Tecdirt