Welcome to The Breakfast Club! We're a disorganized group of rebel lefties who hang out and chat if and when we're not too hungover we've been bailed out we're not too exhausted from last night's (CENSORED) the caffeine kicks in. Join us every weekday morning at 9am (ET) and weekend morning at 10:30am (ET) to talk about current news and our boring lives and to make fun of LaEscapee! If we are ever running late, it's PhilJD's fault.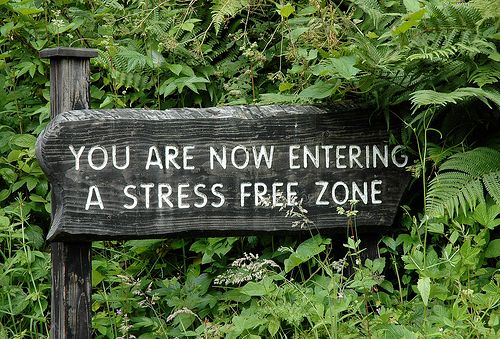 This Day in History
The Madrid train bombings; Slobodan Milosevic dies while still on trial for war crimes charges; Mikhail Gorbachev becomes Soviet leader; Crosby Stills Nash and Young release their 'Deja Vu' album.
Breakfast Tunes
Something to Think about over
Coffee

Prozac
It is a well-known fact that those people who must want to rule people are, ipso facto, those least suited to do it… anyone who is capable of getting themselves made President should on no account be allowed to do the job.
Douglas Adams
Breakfast News
Five years on, cleanup of Fukushima's reactors remains a distant goal
In the chaotic two years after its name became forever associated with nuclear disaster, the Fukushima Daiichi power plant "resembled a field hospital", according to the man who is now in charge of the most daunting task the nuclear industry has ever faced: removing hundreds of tons of melted fuel from the plant's stricken reactors.

"Now it really does feel like the situation is settling down and we can look ahead," said Naohiro Masuda, head of decommissioning at the plant's operator, Tokyo Electric Power Company (Tepco).

Five years after a magnitude nine earthquake triggered a giant tsunami that killed almost 19,000 people along the north-east coast of Japan and caused a triple meltdown at Fukushima, the plant has been transformed from the scene of a major disaster into a sprawling building site.
Apple: government 'intended to smear' us in digital privacy fight with FBI
Apple said federal prosecutors are "offensive", "desperate" and "intended to smear" them in a remarkable escalation of the digital privacy fight between America's most valuable company and the FBI.

The remarks from Apple's top lawyer, general counsel Bruce Sewell, were made in a conference call with reporters just hours after the Justice Department submitted a legal brief that accused the technology company of trying to usurp power from the government.

In sometimes caustic language, the government had claimed Apple had declared itself "the primary guardian of Americans' privacy".

Sewell responded: "In 30 years of practice, I don't think I've ever seen a legal brief that was more intended to smear the other side. I can only conclude that the Department of Justice is so desperate at this point that they've thrown decorum to the winds."
Germany Obtains List of Foreigners Suspected of Fighting for ISIS
The German authorities have obtained a trove of documents that are said to list foreigners who have traveled to Syria to fight for the Islamic State, which officials hope will help them prosecute fighters who return home and prevent other Germans from joining the organization.

The Interior Ministry confirmed on Thursday that officials believed that the documents, which were reported by the news media earlier this week, were authentic, but they declined to give any details about the origin of the papers or the identities of those named.

It was also not immediately clear whether the German authorities were sharing the information with the intelligence agencies of their allies, including the United States and Britain.
'We want Cliven free!': protesters make noise at scene of Bundy court hearing
The infamous cattle rancher Cliven Bundy was arraigned on a slew of felony charges in a federal court in Las Vegas on Thursday as around 100 protesters, some of whom were armed, rallied outside in support of his anti-government cause.

Bundy, who spearheaded an armed conflict with the federal government in 2014 when officials attempted to seize his cattle, refused to enter a plea on all of charges, which include armed assault, threats against law enforcement, conspiracy against the government and using firearms to commit violence.

US judge Bill Hoffman entered a "not guilty" plea on Bundy's behalf./blockquote>

Breakfast Blogs

Bernie Sanders Said Something We Weren't Ready to Hear Last Night Charles Pierce, Esquire Politics

DOJ to Apple: Start Cooperating or You'll Get the Lavabit Treatment emptywheel aka Marcy Wheeler, emptywheel

How dark money infects American minds Spocko, Hullabaloo

Dying from despair Tom Sullivan, Hullabaloo

Senators Burr And Feinstein, Once Again, Threatening New Bill To Backdoor Encryption Mike Masnick, Techdirt