Welcome to The Breakfast Club! We're a disorganized group of rebel lefties who hang out and chat if and when we're not too hungover we've been bailed out we're not too exhausted from last night's (CENSORED) the caffeine kicks in. Join us every weekday morning at 9am (ET) and weekend morning at 10:30am (ET) to talk about current news and our boring lives and to make fun of LaEscapee! If we are ever running late, it's PhilJD's fault.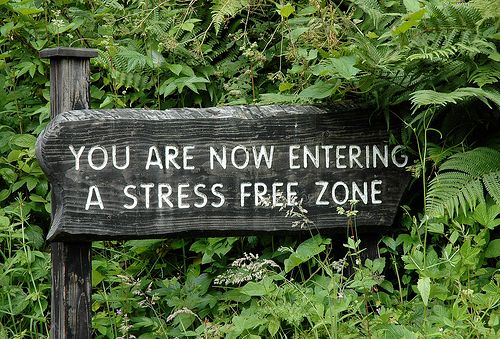 This Day in History
Civil rights marchers head from Selma to Montgomery, Alabama; The Sharpeville massacre takes place in South Africa; Randall Dale Adams released from a Texas prison; Composer Johann Sebastian Bach born.
Breakfast Tunes
Something to Think about over
Coffee

Prozac
In politics stupidity is not a handicap.
Breakfast News
Brazil in crisis as Dilma Rousseff fights to stave off impeachment threat
Brazil's president, Dilma Rousseff, is fighting for her political life after a catastrophic seven days that have shaken the country to its core.

After a week that began with the country's largest anti-government protests ever seen and ended with its revered former leader, Luiz Inácio Lula da Silva, blocked from taking up a cabinet post as a result of his alleged involvement in the Petrobras corruption scandal, Rousseff now faces impeachment in Congress that could see her forced out of office next month.

In a move designed to accelerate the hearings against the president, federal deputies sacrificed their usual Friday day off to begin debating Rousseff's fate. From now on, extraordinary sessions will be held every Monday and Friday in an attempt to force a vote on impeachment by mid-April.
Aung San Suu Kyi unlikey to take seat in Myanmar government
Aung San Suu Kyi is unlikely to take a formal position in the new government but will instead remain in parliament and lead from there, a spokesperson for the National League for Democracy (NLD) party has said.

Aung San Suu Kyi is head of the NLD and led them to a sweeping election victory in November but a junta-drafted constitution bars her from the presidency because her two children and late husband are British.

The democracy champion, who spent 15 years under house arrest and is the daughter of the nation's revolutionary hero, has vowed to be "above the president", fuelling speculation over her role in the country's first democratically elected government in more than five decades.
Barack Obama lands in Cuba as first US president to visit in 88 years
Barack Obama descended on Cuba with a pomp unmatched by the Pope on Sunday, becoming the first American president to visit Cuba in nearly a century, and the first since a revolution led by Fidel Castro toppled a US-backed strongman in 1959.

As he arrived, Obama used a Cuban phrase meaning "what's up?" when he tweeted: "¿Que bolá Cuba? Just touched down here, looking forward to meeting and hearing directly from the Cuban people."

"This is a historic visit," Obama said as he greeted US Embassy staff and their families at a Havana hotel. "It's an historic opportunity to engage with the Cuban people."

A giant American delegation, estimated at somewhere between 800 and 1,200, swept into Havana this weekend, intent on closing a final chapter in cold war history and sealing the diplomatic legacy of Obama's presidency.
Nine Cubans die at sea and 18 rescued off Florida, US coast guard reports
Nine Cuban migrants died at sea and 18 others were rescued by a cruise ship after their 30-foot boat was found about 130 miles from the Florida coast, the US coast guard said on Saturday.

The migrants were severely dehydrated when they were found Friday and said they had been at sea 22 days. The bodies of those who didn't make it were placed overboard, said coast guard petty officer Mark Barney. The survivors were in bad condition.

"They could barely walk off the vessel itself," Barney said. "They were weak and they were shaking."

The rescue by the Royal Caribbean ship took place about 130 miles west of Marco Island in southwest Florida. The migrants were in a "rustic" boat that was about 30-feet long, Barney said.
Human history in Ireland rewritten as scientists get down to bear bones
Analysis of a bear bone found in an Irish cave has provided evidence of human existence in Ireland 2,500 years earlier than previously thought, academics have announced.

For decades, the earliest evidence of human life in Ireland dated from 8,000 BCBut radiocarbon dating of a bear's knee bone indicated it had been butchered by a human in about 10,500 BC – some 12,500 years ago and far earlier than the previous date.

Marion Dowd, an archaeologist at the Institute of Technology Sligo who was part of the team that made the discovery, said: "This find adds a new chapter to the human history of Ireland."
Rare sea otter sighting offers sign of a resurgence, scientists hope
A rare sighting of a sea otter swimming just off southern California has scientists hoping it is a sign of a resurgence for creatures that were once hunted to near extinction.

The Orange County Register reported on Saturday that two employees of the Crystal Cove Alliance spotted the sea otter last week near Laguna Beach. They were so excited they immediately gave it a name: Ollie the otter.

Julianne Steers, director of husbandry at the Ocean Institute, told the newspaper it was possible that the mammals are returning to southern California because there is a food source there that they are chasing.

Steers also said there had been word of sightings off San Clemente and San Mateo.
Five cheetah cubs born after a rare caesarean section at Cincinnati Zoo
Cincinnati Zoo officials said five cheetah cubs born after a rare caesarean section procedure are getting around-the-clock critical care in the zoo's nursery.

The zoo's director of animal health, Mark Campbell, said it was only the third C-section he has been involved with and his first on a cheetah.

The Cincinnati Enquirer reported that the three male and two female cubs were born on 8 March at the zoo's cheetah breeding facility in Clermont County. Just over 50 cheetah cubs have been born there since it opened in 2002.

"The decision to do the procedure is a complicated and involved discussion amongst the veterinary, curatorial and keeper staff," Campbell told the Enquirer. "The procedure went well. Mom is recovering, and we're working hard to put some weight on the premature cubs.
Breakfast Blogs
For Counterterrorism Experts, Absence of Evidence Equals Encryption emptywheel aka Marcy Wheeler, emptywheel
Mysterious, Powerful Lobbying Group Won't Even Say Who It's Lobbying For David Dayen, The Intercept
Property in Australia Tom Sullivan, Hullabaloo
Sunday Morning Comin' Down driftglass
Dear Media: On Trump, Get Over The Awe Steve M., No Mister Nice Blog