Welcome to The Breakfast Club! We're a disorganized group of rebel lefties who hang out and chat if and when we're not too hungover we've been bailed out we're not too exhausted from last night's (CENSORED) the caffeine kicks in. Join us every weekday morning at 9am (ET) and weekend morning at 10:30am (ET) to talk about current news and our boring lives and to make fun of LaEscapee! If we are ever running late, it's PhilJD's fault.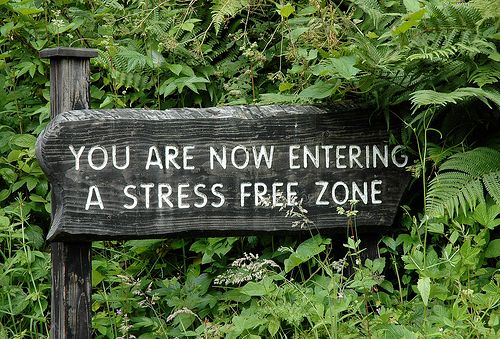 This Day in History
Once every four years, we get to remember what happened on February 29.
Gone With The Wind wins eight oscars.
One of those Oscars went to a black actress, Hattie McDaniel for Best Supporting Actress.
Breakfast Tunes
Something to Think about over
Coffee

Prozac
The Indians knew that life was equated with the earth and its resources, that America was a paradise, and they could not comprehend why the intruders from the East were determined to destroy all that was Indian as well as America itself.
Breakfast News
MSF to open camp for refugees sleeping rough near Dunkirk
The first purpose-built camp in France to provide proper, humanitarian-standard shelter to refugees who are currently sleeping rough is to open near the port of Dunkirk next month.

Médecins sans Frontières is completing a camp of wooden structures that will provide heated shelter, sufficient drinking water, kitchens, showers and sanitation to meet minimum UN humanitarian standards.

About 2,500 people including more than 250 children – many of them Kurdish families fleeing violence in northern Iraq – are sleeping rough in appalling conditions on mud-soaked land in the town of Grande-Synthe, near Dunkirk. Flooding and rats are rife amid freezing temperatures, and doctors have had to treat outbreaks of scabies and measles as well as respiratory infections.
Iranian elections deal blow to hardliners as reformists make gains
Hardliners in Iran have been dealt a humiliating blow after reformist-backed candidates in Friday's hard-fought elections appeared on course for a sweeping victory in Tehran, with a combination of moderates and independents sympathetic to President Hassan Rouhani leading in provinces.

A coalition of candidates supported by the reformists, dubbed "the list of hope", is likely to take all of the capital's 30 parliamentary seats, according to the latest tally released by the interior ministry, in surprising results seen as a strong vote of confidence in Rouhani's moderate agenda. Mohammad Reza Aref, a committed reformist who has a degree from Stanford University in the US, is at the top of the list.

Preliminary results for the Assembly of Experts, which is responsible for appointing the next supreme leader, showed Ayatollah Akbar Hashemi Rafsanjani, a key Rouhani ally, leading the race. Elections to the assembly are usually a lacklustre event but have attracted huge attention this time because of the age of the current leader, 76-year-old Ayatollah Ali Khamenei.
Google, Facebook and other powerful tech firms filing briefs to support Apple
More than 25 major technology firms, media organizations and civil liberties groups are filing briefs this week in support of Apple's effort to block the U.S. government from forcing the company to help unlock an iPhone used by one of the San Bernardino terrorists.

Microsoft, Verizon, Facebook, Google, Amazon.com and Yahoo are among the tech and telecom giants preparing to file or join friend-of-the-court briefs, according to industry lawyers.

Those involved say the swell of support is unparalleled, especially for a case at the magistrate judge level — the lowest level of the federal court system. The filings also indicate the level of anxiety among companies about the possibility of a legal precedent greatly expanding the limits of what the government can force a company to do in criminal and national security probes.
Coalition of 400 companies fight Georgia's proposed 'religious liberty' bill
A coalition of more than 400 companies is openly opposing a Georgia "religious liberty" bill that is rapidly heading toward passage, with at least one major company already leaving the state over the proposal.

The proposed law would allow both individuals and organizations to refuse to conduct business with or otherwise discriminate against anyone whose marriage they find counters their religious beliefs. It also protects individuals from existing nondiscrimination laws in Atlanta and elsewhere. [..]

The bill passed both the House and, in a different form, the Senate this month. The most recent version bars the government from taking "adverse action" against a person or faith-based organization that "believes, speaks, or acts in accordance" with the religious belief that "marriage should only be between a man and a woman".
Oscars 2016: Chris Rock Takes Aim and 'Spotlight' Wins Best Picture
Tom McCarthy's "Spotlight," a newspaper drama about the Catholic Church cover-up of sexual abuse by priests, snatched top honors at the 88th Academy Awards on Sunday, even as Leonardo DiCaprio won the best actor prize, his first Oscar, for "The Revenant" and Alejandro G. Iñárritu was named best director for the same film.

Michael Sugar, a "Spotlight" producer, said he hoped the win would "resonate all the way to the Vatican." He added, "Pope Francis, it's time to protect the children."

It was one of several causes promoted during the night at a ceremony that became a raucous diversity lesson under the guidance of the host, Chris Rock.