Welcome to The Breakfast Club! We're a disorganized group of rebel lefties who hang out and chat if and when we're not too hungover we've been bailed out we're not too exhausted from last night's (CENSORED) the caffeine kicks in. Join us every weekday morning at 9am (ET) and weekend morning at 10:30am (ET) to talk about current news and our boring lives and to make fun of LaEscapee! If we are ever running late, it's PhilJD's fault.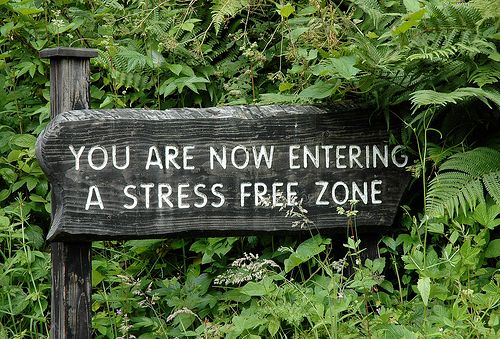 This Day in History
George Washington, America's first president, is born; Iraqi insurgents destroy a Shiite shrine's golden dome; the 'Miracle on Ice' during the 1980 Winter Olympics; Pop artist Andy Warhol dies.
Breakfast Tunes
Something to Think about over
Coffee

Prozac
It's not true that life is one damn thing after another; it's one damn thing over and over.
Breakfast News
In Fiji, 17 dead from 'monster' Cyclone Winston; schools shuttered for a week
At least 17 people were killed in Fiji when a record-breaking storm struck the island nation Saturday night, according to a CARE Australia tweet citing Fiji's government.

Now that Tropical Cyclone Winston has passed, the arduous tasks of cleanup and damage assessment from the most powerful storm on record in the Southern Hemisphere has begun, authorities say.

"Many people have been left stunned and confused about what to do," Prime Minister Frank Bainimarama said after the storm passed. "The damage has been widespread, homes have been destroyed, many low lying areas have been flooded," CNN affiliate TVNZ in New Zealand reported him as saying.
Texas private colleges are saying no to guns on campus
When Texas' conservative Legislature passed a law requiring public universities to allow concealed guns on campus, it also gave the state's private institutions of higher learning the chance to follow suit. None has so far.

More than 20 private schools have said they won't lift their gun bans when the law takes effect this August, including the state's largest private universities that have religious affiliations and often align with the type of conservative values espoused by the politicians behind the law.

The opposition has not surprised top Texas Republicans who championed the law as a matter of constitutional rights and self-defense. But it reflects a widespread belief even among conservative university leaders that guns have no place in the classroom.

Baylor, Texas Christian and Southern Methodist universities have all declined to allow guns on their campuses.
'Got to Go': high-performing charter schools shed students quickly
Brendin Smith was only four years old when his mother, Monique Jeffrey, realized her son was no longer wanted at Success Academy. Jeffrey says that administrators at one of the charter school's Brooklyn locations told her the kindergartener "wasn't going to make it". Jeffrey later found out that Brendin was one of 16 students who been placed on the school's "Got to Go" list, a list uncovered by the New York Times that singled out students that the school wanted to shed.

Success Academy, the largest charter school network in New York City, also has some of the highest test scores. Critics have alleged that the city achieves this in part by driving low performers out.

A Guardian analysis has found that the school system loses children between the third and fourth grade, the first two years of New York state testing, at a rate four times that of neighboring public schools. Success lost more than 10% of its enrolled student population from grade to grade, compared to the average rate of 2.7% at public schools in the same building or nearby during the same years.
Flu cases on the rise in the U.S
Flu cases have been on the rise in the past few weeks nationwide, with influenza A as the most diagnosed type of virus. There have been 13 pediatric deaths from influenza-related cases until now, according to the Centers for Disease Control and Prevention (CDC).

The proportion of deaths attributed to influenza and pneumonia was below the system-specific epidemic threshold, this means the spread is not considered an epidemic just yet.

Although the cases are on the rise, this season has been considered milder by many compared to other years. Just in California, 16 under age 65 have died of the flu. At this time the past year, there was 29 deaths already, and two years ago, 243 deaths, as reported by Los Angeles Times.
HPV rates drop 64% in decade since recommended CDC vaccination
Human papillomavirus (HPV) prevalence is down 64% since the Centers for Disease Control and Prevention (CDC) recommended a vaccination for the sexually transmitted infection a decade ago, according to a study released on Monday.

CDC researchers said this is also the first time a study has shown evidence of the effect of the vaccination on women in their 20s, where prevalence decreased 34%, even though vaccination rates for HPV are relatively low in the US.

The US government study, published in the journal Pediatrics on Monday, built on data from 2013 that showed a significant drop in HPV prevalence among teenagers since the vaccination was recommended in 2006.
Breakfast Blogs
Harper Lee Taught Us the Truth About the America in Which We Were Being Raised Charles Pierce, Esquire Politics
Looking Back Jeffrey Toobin, The New Yorker
Imagine if Apple Were a Powerless Muslim? emptywheel aka Marcy Wheeler, emptywheel
Wild Card Tom Sullivan, Hullabaloo
Sunday Morning Comin' Down driftglass, driftglass
Death Before Dishonor, A Survivor's Problem aimai, No More Mister Nice Blog