Welcome to The Breakfast Club! We're a disorganized group of rebel lefties who hang out and chat if and when we're not too hungover we've been bailed out we're not too exhausted from last night's (CENSORED) the caffeine kicks in. Join us every weekday morning at 9am (ET) and weekend morning at 10:30am (ET) to talk about current news and our boring lives and to make fun of LaEscapee! If we are ever running late, it's PhilJD's fault.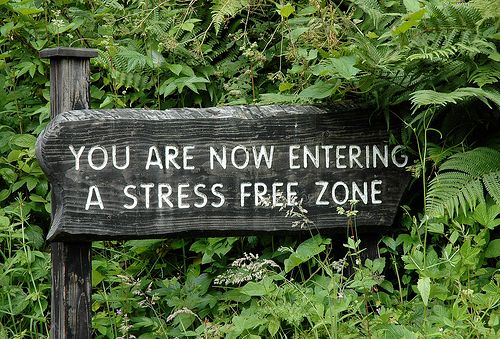 This Day in History
Astronaut John Glenn becomes the first American in orbit; the Rhode Island nightclub fire; Actor Sydney Poitier born; Tara Lipinski becomes the youngest gold medalist in the Winter Olympics.
Breakfast Tunes
Something to Think about over
Coffee

Prozac
You never really understand a person until you consider things from his point of view.

Harper Lee (April 28, 1926 – February 19, 2016)
Breakfast News
South Sudan: MSF workers among 18 people dead in violence at UN camp
At least 18 people, including two workers from the international medical charity Médecins Sans Frontières (MSF), have been killed in South Sudan after fighting erupted at a UN compound where almost 50,000 civilians are sheltering from the country's civil war.

The violence at the Malakal Protection of Civilians (PoC) site in the north of the country broke out on Wednesday night, when two South Sudanese MSF workers were attacked and killed in their homes.

According to the charity, the fighting lasted for three hours, forcing about 600 people to flee to the MSF hospital in the camp. At least 25 people were treated for gunshot wounds, eight of whom needed surgery.

Although the UN said the violence was due to fighting between residents of the camp, AFP reported that government troops had been involved.
Greece threatens to veto Britain-EU deal if states close borders to refugees
The discussion surrounding the UK's future in the European Union has collided dramatically with the migration crisis after Greece threatened to veto a new deal for Britain if other member states closed their borders to refugees.

The two problems became entangled at a summit in Brussels where EU leaders are grappling not only with David Cameron's negotiations but also with how to deal with the biggest influx of refugees since the second world war.

The movement of people has called into question the EU's border-free Schengen zone and has thrown EU asylum rules into chaos. On Friday, Austria introduced daily limits on the number of migrants entering the country, triggering fears of further border closures.
Christine Lagarde appointed for second term as IMF chief
The International Monetary Fund has appointed Christine Lagarde for a second term as managing director after she rebuilt the Washington-based organisation's reputation following the sex scandal that engulfed her predecessor.

Lagarde, 60, who was the only candidate, was backed by the UK, Germany, China, and her home country, France, to stay on for another five years.

She has led the IMF since 2011 and proved a strong contrast to her predecessor, Dominique Strauss-Kahn, who was forced to resign after he was accused of attempted rape in a New York hotel. The allegation was later dismissed.
Albert Woodfox released from jail after 43 years in solitary confinement
Albert Woodfox, the longest-standing solitary confinement prisoner in the US, held in isolation in a six-by-nine-foot cell almost continuously for 43 years, has been released from a Louisiana jail.

Woodfox, who was kept in solitary following the 1972 murder of a prison guard for which he has always professed his innocence, marked his 69th birthday on Friday by being released from West Feliciana parish detention center. It was a bittersweet birthday present: the prisoner finally escaped a form of captivity that has widely been denounced as torture, and that has deprived him of all meaningful human contact for more than four decades.

For the duration of that time, Woodfox was held in the cell for 23 hours a day. In the single remaining hour, he was allowed out of the cell to go to the "exercise yard" – a small area of fenced concrete – but was shackled and kept alone there as well.
Hoverboards that don't meet safety standards now subject to seizure
Hoverboards that do not meet new safety standards are now subject to seizure or recall, the US Consumer Product Safety Commission announced on Friday.

The federal agency sent a letter to manufacturers, importers and retailers on Thursday stating that the self-balancing scooters must comply with standards and requirements issued by a safety consulting company, Underwriters Laboratory (UL).

No hoverboards are currently certified by UL, according to spokesperson Brooke Higginbotham.
Knife-wielding monkey terrorizes Brazilian bar after guzzling rum
Monkeys just want to have fun – and brandish dangerous weapons.

At least that's what a group of bar patrons in Patos, Brazil, learned earlier this month, when a capuchin monkey ambled inside and proceeded to sample leftover rum on the tables, UPI and the Brazilian news website aRede reported.

After the long-tailed creature had guzzled its fill, it somehow came into possession of a kitchen knife almost as long as its body. With the powerful weapon in hand, it began chasing the men in the establishment; according to local fire Lt. Col. Saul Laurentino, it left the women alone.

Read more here: http://www.miamiherald.com/news/nation-world/national/article61411782.html#storylink=cpy
Breakfast Blogs
You Will Find This Iraq War Story Very Hard to Stomach Charles Pierce, Esquire Politics
Siding With Foreclosure Victim, California Court Exposes Law Enforcement Failure David Dayen, The Intercept
LAPD rape case reveals a disturbing truth: Cops get away with sexual assault for too long Amanda Marcotte, Salon
Alan Grayson is a Superdelegate. Help him decide — Clinton or Sanders? Gaius Publius, Hhullabaloo
Dissecting And Dismantling The Myths Of The DOJ's Motion To Compel Apple To Build A Backdoor Mike Masnick, Techdirt