Welcome to The Breakfast Club! We're a disorganized group of rebel lefties who hang out and chat if and when we're not too hungover we've been bailed out we're not too exhausted from last night's (CENSORED) the caffeine kicks in. Join us every weekday morning at 9am (ET) and weekend morning at 10:30am (ET) to talk about current news and our boring lives and to make fun of LaEscapee! If we are ever running late, it's PhilJD's fault.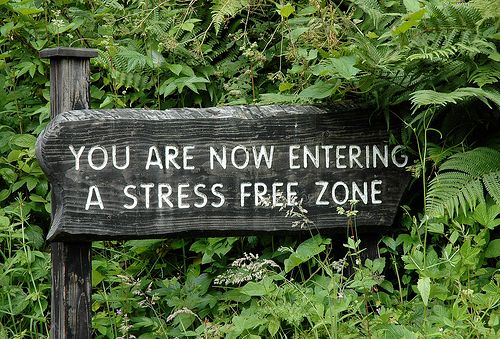 This Day in History
Rove vs. Wade decision; Lyndon Johnson dies; Unabomber pleads guilty; Britain's Queen Victoria dies; The Crucible debuts on Broadway; Rowan & Martin's Laugh-in premieres.
Breakfast Tunes
Something to Think about over
Coffee

Prozac
Every human being, of whatever origin, of whatever station, deserves respect. We must each respect others even as we respect ourselves.
Breakfast News
IMF demands EU debt relief for Greece before new bailout
The European Union will need to provide significant debt relief for Greece if it is to persuade the International Monetary Fund to put its financial clout behind the country's third bailout package, the Washington-based organisation has said.

After what was described as a cordial meeting between the IMF's managing director, Christine Lagarde, and the Greek prime minister, Alexis Tsipras, on the sidelines of the World Economic Forum in Davos, the fund said it was only prepared to support the recession-ravaged eurozone country on a strings-attached basis.

It said Greece had to be prepared to implement a tough package of economic reform and the country's eurozone partners had to be willing to write down Greece's debts.

The IMF took part in the first two Greek bailouts but is concerned that, at 175% of GDP, Greece's debts are too burdensome and will prevent a lasting recovery. Lagarde told Tsipras the IMF regarded reform of Greece's pension system, which accounts for 10% of GDP, as vital.
Latest Syria peace negotiations delayed, says John Kerry
Syria peace talks bringing together Bashar al-Assad's government and the rebels fighting to overthrow him are being delayed by a day or two but will still take place in Geneva, the US secretary of state, John Kerry, has said, amid continuing wrangling over the arrangements.

UN-brokered negotiations aimed at ending the five-year war had been scheduled to begin next Monday, but were being held up by disagreements over representation and the agenda. Diplomats said they were still likely to happen next week and before a deadline of 30 January laid down by the UN.

Staffan de Mistura, the UN envoy for Syria, has yet to issue invitations. France, a key supporter of the Syrian opposition, called for patience. "For us, what counts is that these negotiations happen," an official in Paris said. "They are vital for the resolution of this crisis. We're going to work on them being credible and creating the conditions for success. We don't want a process that breaks up after a few days."
New US visa rules could also cause problems for Americans visiting Europe
The Obama administration has tightened travel terms regarding Iran, Iraq, Syria and Sudan, under rules that will also make travel to the US harder for some Europeans.

The rules, which took effect on Thursday, create new visa requirements for dual nationals and anyone who has traveled to those countries in the last five years. Many Europeans enjoy visa-free travel to the US. Should they have dual citizenship or have traveled to Iran, Iraq, Syria or Sudan, they will require new permits.

The new rules, phased in under an anti-terrorism law passed in December, are designed to prevent people radicalized abroad from entering the US.

Iranian Americans have protested against the law, noting that it may require many of them to obtain visas because of Iran's rules on citizenship and reciprocity provisions in the law.
U.S. appeals court declines to block Obama carbon emissions plan
In a big victory for the Obama administration, a federal court on Thursday rejected a bid by 27 states to block its Clean Power Plan, the centerpiece of its strategy to combat climate change by reducing carbon emissions from power plants.

A three-judge panel of the U.S. Court of Appeals for the District of Columbia Circuit issued a brief order denying an application seeking to stay the rule while litigation continues.

The states, led by West Virginia, and several major business groups in October launched the legal challenges seeking to block the administration's proposal to curb carbon dioxide emissions from power plants.
Scientists find tree frog believed extinct for more than 100 years
For more than a century, two mysterious tree frog specimens collected by a British naturalist in 1870 and housed at the Natural History Museum in London were assumed to be part of a vanished species, never again found in the wild. Until now.

A group of scientists, led by renowned Indian biologist Sathyabhama Das Biju, has rediscovered the frogs and also identified them as part of a new genus – one step higher than a species on the taxonomic ranking.

Not only have they found the frogs in abundance in northeast Indian jungles, they believe they could also be living across a wide swathe of Asia from China to Thailand.
Crocodile found taking a dip in Florida Keys backyard pool
A Florida Keys homeowner had an early morning surprise when he woke up to find an 8-foot crocodile taking a dip in his backyard pool.

Monroe County sheriff's office spokeswoman Becky Herrin says a resident in Islamorada, 83 miles (130km) south of Miami, called at about 7.30 am on Thursday to report the crocodile in his pool.

A photo provided by the sheriff's office shows the large reptile floating languidly in the shallow end of the pool. Herrin said the animal was about eight feet (2.4m) long.

Herrin said deputies and officers from the Florida Fish and Wildlife Conservation Commission safely removed the animal and returned it to its native habitat.

The American crocodile is designated as a threatened species. It lives mainly in the brackish waters of South Florida and the Keys.
Breakfast Blogs
The Great Bathroom Panic Is Back, and More Panicky Than Ever Charles Pierce, Esquire Politics
FBI's Open NSL Requests emptywheel aka Marcy Wheeler, emptywheel
NSA Chief Stakes Out Pro-Encryption Position, in Contrast to FBI Jenna McLaughlin, The Intercept
Oregon Ranchers Who Started Bundy Occupation Threatened To Kill Refuge Employees And Their Kids Christian Drake, Addicting info
Flint's Emergency Manager Now Responsible For Detroit's Public Schools Karoli Kuns, Crooks and Liars
56% Would Drop ESPN In A Heartbeat If It Meant Saving $8 A Month On Cable karl Bode, Techdirt