Welcome to The Breakfast Club! We're a disorganized group of rebel lefties who hang out and chat if and when we're not too hungover we've been bailed out we're not too exhausted from last night's (CENSORED) the caffeine kicks in. Join us every weekday morning at 9am (ET) and weekend morning at 10:30am (ET) to talk about current news and our boring lives and to make fun of LaEscapee! If we are ever running late, it's PhilJD's fault.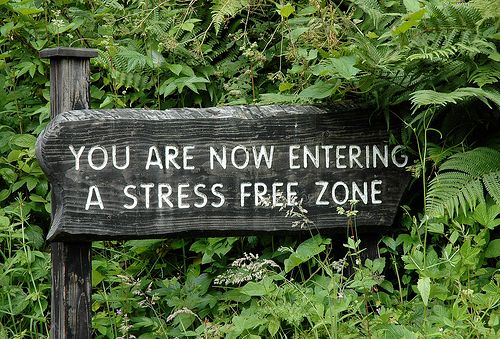 This Day in History
Congress authorizes military force to expel Iraq from Kuwait; Soviet forces begin large offensive against Nazi Germany; First woman elected to U.S. Senate; Writer Agatha Christie dies; 'All in the Family' debuts on CBS.
Breakfast Tunes
Something to Think about over
Coffee

Prozac
I don't know where I'm going from here, but I promise it won't be boring.
Breakfast News
Battle to stop gun smuggling on US-Mexico border hampered by officials
Efforts to combat illegal gunrunning from the United States to Mexico have stumbled in recent years, hampered by a lack of cooperation between US and Mexican officials, according to a report from a US federal watchdog agency obtained by Reuters.

The draft report from the Government Accountability Office (GAO), finalized after the latest arrest of Mexican drug lord Joaquín "El Chapo" Guzmán, also criticized US law enforcement agencies for not ensuring they are effectively working together to fight arms smuggling by Mexico's ruthless drug cartels.

Squabbling between US authorities and Mexico over Guzmán has put an intense focus on the issue of cooperation. Mexico, which refused to extradite him to the United States when he was arrested in 2014, was formally starting extradition proceedings against Guzmán after his latest capture.
Trucks from aid convoy enter besieged Syrian town of Madaya
Trucks from an aid convoy carrying food, medicine and hygiene kits have begun to enter the besieged, starving Syrian town of Madaya in an agreement that has also seen a convoy enter two Shia villages 200 miles away in the country's north.

The Syrian government has allowed the aid through to Madaya after images of emaciated children and adults from the town prompted worldwide condemnation and outrage.

Five more people died of starvation there on Sunday, the international charity Médecins Sans Frontières has confirmed. The organisation had said that 200 more malnourished patients could become critical if aid did not arrive.
Polish journalists protest at state control of public broadcasting
The enactment of Poland's media law, which allows its government control over state broadcasters, has met with considerable journalistic opposition within the country.

Following last week's signing of the bill into law by the Polish president, there have been protests at various centres.

On Saturday, for example, more than 2,000 people braved snow and sub-zero temperatures to hold a demonstration outside the Radio Kraków radio station.

Their banners criticised the legislation drawn up by the government, which is controlled by the ultra conservative law and justice party (PiS).

Under the new law, senior figures in public radio and television will be appointed, or dismissed, by the treasury minister rather than the national broadcasting council.
California gas company promises action to capture some of leaking methane
The owners of the blown-out natural gas well near Los Angeles said on Sunday they would install equipment to suck up and capture some of the leaking methane – amid rising anger at the potential threat to public health and the climate.

Scientists, campaign groups and residents of Porter Ranch – where schools have closed and residents been evacuated – said the gas company and California authorities were slow to recognise the magnitude of the problem, or warn locals of potential dangers.

"This is a mini-Chernobyl," Mike Antonovich, the LA county supervisor, told a public hearing at the weekend.

On Monday, state senators Kevin de León and Fran Pavley announced new legislation calling for stronger safeguards on gas storage sites like the one in Porter Ranch, including more inspections.

The blow-out, first detected 80 days ago, is the largest leak of the climate super pollutant methane known to experts.
Giant icebergs are slowing climate change, research reveals
Giant melting icebergs may be a symbol of climate change but new research has revealed that the plumes of nutrient-rich waters they leave in their wake lead to millions of tonnes of carbon being trapped each year.

Researchers examined 175 satellite photos of giant icebergs in the Southern Ocean which surrounds Antarctica and discovered green plumes stretching up to 1,000km behind them. The greener colour of the plumes is due to blooms of phytoplankton, which thrive on the iron and other nutrients shed by the icebergs.

When these tiny algae – or the many creatures that eat them – die, they fall to the bottom of the ocean. This takes the carbon dioxide they have absorbed from the ocean surface and buries it deep below, thereby curbing the CO2 in the atmosphere and the global warming it causes.
Ringling Bros and Barnum & Bailey Circus will retire all elephants by May
The Ringling Bros and Barnum & Bailey Circus is accelerating its phaseout of elephant acts, announcing that it will retire all of its touring elephants by May.

Feld Entertainment, parent company of the touring circus, said all of its Asian elephants will move to its elephant conservation center in Florida. Eleven elephants that are currently made to tour the country and perform tricks for people will be retired, bringing the herd at the center to 42.

Following growing pressure from animal welfare groups, Feld Entertainment said in March it would move all the pachyderms to the 200-acre conservation center by 2018. But the company said it had since realized the move will not take as long as expected.
Breakfast Blogs
Reminder: Paul Ryan Is the Biggest Fake in American Politics Charles Pierce, Esquire Poltics
My Right To Die Kevin Drum, Mother Jones
Toxic "Reform" Law Will Gut State Rules on Dangerous Chemicals Sharon Lerner, The Intercept
Debbie Has A Primary. You're Invited! Howie Klein, Crooks and Liars
Ammon Bundy Reveals Motive: He Wants More Freebies For Ranchers Nathaniel Downes, Crooks and Liars
Forbes Site, After Begging You Turn Off Adblocker, Serves Up A Steaming Pile Of Malware 'Ads' Timothy Geigner, Techdirt