Welcome to The Breakfast Club! We're a disorganized group of rebel lefties who hang out and chat if and when we're not too hungover we've been bailed out we're not too exhausted from last night's (CENSORED) the caffeine kicks in. Join us every weekday morning at 9am (ET) and weekend morning at 10:30am (ET) to talk about current news and our boring lives and to make fun of LaEscapee! If we are ever running late, it's PhilJD's fault.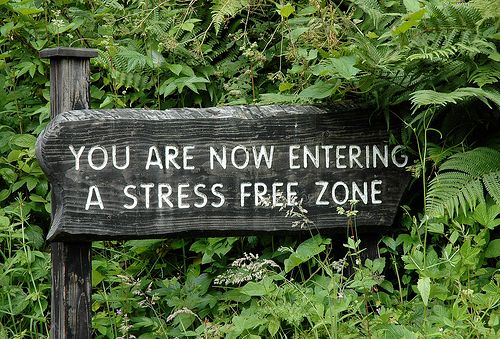 This Day in History
Elvis Presley born; President Lyndon Johnson declares war on poverty; Ramzi Yousef sentenced to life in prison for first World Trade Center bombing. Physicist Stephen Hawking born.
Breakfast Tunes
Something to Think about over
Coffee

Prozac
Look up at the stars and not down at your feet. Try to make sense of what you see, and wonder about what makes the universe exist. Be curious.
Breakfast News
US stock markets continue plunge as global investors reel over China woes
US stocks continued to fall on Thursday as fears of an economic slowdown in China spooked investors around the world.

The Dow Jones industrial average fell 392.41 points, or 2.32%, capping its worst four-day start to a year in more than a century.

The S&P 500 posted its largest daily drop since September, losing 47.17 points, or 2.37%, to 1,943.09 and the Nasdaq Composite dropped 146.34 points, or 3%, to 4,689.43.

The falls followed another day of turmoil on the world's stock markets amid more signs that the Chinese economy is slowing.
Ammon Bundy rejects sheriff's offer of safe passage out of Oregon federal building
The leader of a group of armed protesters occupying a U.S. wildlife refuge in rural southeastern Oregon on Thursday rejected a sheriff's offer of passage out of the state to end the standoff.

Protest leader Ammon Bundy met with Harney County Sheriff David Ward, who offered to escort the occupiers out of the state as a way to end the standoff, but Bundy declined.

Bundy had left the compound with other occupiers in two vehicles to meet the sheriff at a neutral location.

The takeover that began on Saturday at the headquarters of the Malheur National Wildlife Refuge, about 30 miles (48 km) south of the small town of Burns, is the latest incident in the so-called Sagebrush Rebellion, a decades-old conflict over federal control of land and resources in the U.S. West.
Human impact has pushed Earth into the anthropocene, scientists say
There is now compelling evidence to show that humanity's impact on the Earth's atmosphere, oceans and wildlife has pushed the world into a new geological epoch, according to a group of scientists.

The question of whether humans' combined environmental impact has tipped the planet into an "anthropocene" – ending the current holocene which began around 12,000 years ago – will be put to the geological body that formally approves such time divisions later this year.

The new study provides one of the strongest cases yet that from the amount of concrete mankind uses in building to the amount of plastic rubbish dumped in the oceans, Earth has entered a new geological epoch.
New U.S. dietary guidelines limit sugar, rethink cholesterol
Just in time to help with your New Year's resolution to eat more healthily, the government announced its latest dietary guidelines on Thursday.

The 2015 guidelines recommend a "healthy eating pattern" with limited sugar and saturated fat, less salt and more vegetables and whole grains.

You might remember the food pyramid poster from your grade school classroom, or the "My Plate" icon from your child's cafeteria. Those earnest posters are a boiled-down version of a complicated food science discussion between government-appointed experts and all the other players in this food fight, including dietitians, scientists, doctors, medical associations, the food industry and the public. The guidelines are revised every five years, and the draft version of this year's guide came in months ago at more than 500 pages.
Got Allergies? Blame Neanderthals
Humans can thank their Neanderthal ancestors for giving them the genes that fight diseases, but also for their allergies, new research suggests.

Genetic variants found in modern humans that originally came from Neanderthals may predispose the human immune system to overreact to environmental allergens, according to two new studies published today (Jan. 7) in the American Journal of Human Genetics.

Oceanographer Jacques Cousteau's iconic ship to sail again after 20 years

Celebrated French marine explorer Jacques Cousteau's iconic ship the Calypso — out of commission after an accident 20 years ago — will sail again in a few months, its owners said Thursday.

The ship became a household name for millions of television viewers in the 1960s and 1970s with a gripping documentary series the "Undersea World of Jacques Cousteau."

The Cousteau Society said the vessel will "be getting a whole new life" after it sank in 1996 in Singapore when a barge rammed into the ship just as it was departing for an expedition in the Yellow River in China.

Breakfast Blogs

The Governor of Texas Is Starting to Sound Like a Twitter Egg Charles Pierce, Esquire Politics

'Insider Threat' Program: Hundred Thousand Pentagon Personnel Under Total Surveillance Kevin Gosztola, ShadowProof

The Problem With Hillary Clinton Using a Progressive Hero to Attack Bernie Sanders David Dayen, The Intercept

The Candidate We Love to Hate and Hate to Love Alex Belth, Esquire

DHS Predicted Armed Standoffs In August. Why didn't FBI or DOJ Act? Spocko, Hullabaloo

Techdirt Reading Club: The Boy Who Could Change The World: The Writings Of Aaron Swartz