Welcome to The Breakfast Club! We're a disorganized group of rebel lefties who hang out and chat if and when we're not too hungover we've been bailed out we're not too exhausted from last night's (CENSORED) the caffeine kicks in. Join us every weekday morning at 9am (ET) and weekend morning at 10:30am (ET) to talk about current news and our boring lives and to make fun of LaEscapee! If we are ever running late, it's PhilJD's fault.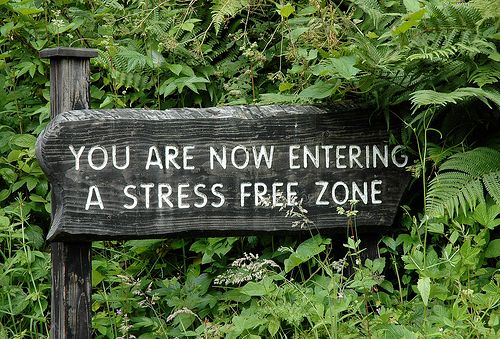 This Day in History
Israeli Prime Minister Ariel suffers a stroke and lapses into a coma; the inventor of braille, a reading system for the blind, is born; Jesse Ventura sworn in as Minnesota's governor, poet T.S. Eliot dies.
Breakfast Tunes
Something to Think about over
Coffee

Prozac
After all is said and done, more is said than done.
Breakfast News
Saudi Arabia cuts diplomatic ties with Iran after Nimr execution
Saudi Arabia has cut diplomatic relations with Iran in a sharp escalation of tensions between the two regional foes following the execution of the Saudi Shia cleric S

The Saudi foreign minister, Adel al-Jubeir, told a news conference that Iran's diplomatic mission and related entities in Saudi Arabia had been given 48 hours to leave. He said Riyadh would not allow the Islamic republic to undermine the Sunni kingdom's security.
Oregon militia occupying wildlife refuge wants to overthrow government, says sheriff
On the second day of their armed occupation of the Malheur National Wildlife Refuge, the Bundy militia shifted tactics. From a state of lockdown they moved to a charm offensive, inviting a small media contingent inside their redoubt, with warm smiles and waves.

The local sheriff was not convinced.

"These men came to Harney County claiming to be part of militia groups supporting local ranchers," Sheriff David Ward said in a statement, "when in reality these men had alternative motives, to attempt to overthrow the county and federal government in hopes to spark a movement across the United States".
Newly appointed police review board chief to announce staffing overhaul
Amid unrelenting outcry surrounding controversial police-involved shootings in Chicago, the newly appointed Independent Police Review Authority head plans to announce Monday the restructuring of the agency's senior leadership and other personnel changes.

IPRA's acting chief administrator Sharon Fairley plans to address the staffing overhaul and her vision for the agency going forward at a news conference Monday afternoon, according to the authority. The changes will include the hiring of a new chief of staff and chief investigator; establishing a community outreach manager for support and communication with complainants and witnesses; and a revamping of the legal team for additional oversight of the investigative process.
Quake strikes northeast India; toll reaches four dead, nearly 100 injured
A powerful earthquake struck northeastern India before dawn on Monday, killing at least four people and injuring nearly 100, though the toll was expected to rise, with rescue efforts hampered by severed power supplies and telecommunication links.

The U.S. Geological Survey said the quake of magnitude 6.8 was 57 km (35 miles) deep and struck 29 km (18 miles) west of Imphal, the capital of the Indian state of Manipur bordering Myanmar.

The quake struck while many residents were asleep, and roofs and staircases of some buildings collapsed in the city of about 270,000 people.
US police have already killed more people since Christmas than UK cops have killed in the last 5 years
In all of 2011, British police killed 2 people. In 2012, 1 person. In 2013, a total of 3 bullets left the barrels of British police guns, and no one was killed. In the last two years, a total of 4 people have lost their lives because of British cops, bringing the total number of citizens killed in the UK to 7 in the last 5 years.

Since Christmas, police in America have killed 14 people. In 1 week, American cops have killed twice as many people as the British police have killed since 2011!

But if we zoom out just a little further, those numbers become even more shocking. Since 1990, police officers in the United Kingdom have killed exactly 58 people.

Since the 14th of December, police in America have killed 60 citizens — It took English cops 25 years to do what American cops have done in the last two weeks of December.
Breakfast Blogs
What's Happening in Oregon Is Nothing Less Than Armed Sedition Charles Pierce, Esquire Politics
The Ongoing Adventures Of America's Imaginary Reasonable Republican Party driftglass, Crooks and Liars
'Pentagon Papers' Whistleblower Daniel Ellsberg Explains Why We Go To War Kit O'Connell, ShadowProof
I Was Wrong: Big Banks Actually Were Exactly Like Counterfeiters Jon Schwarz, The intercept