Welcome to The Breakfast Club! We're a disorganized group of rebel lefties who hang out and chat if and when we're not too hungover we've been bailed out we're not too exhausted from last night's (CENSORED) the caffeine kicks in. Join us every weekday morning at 9am (ET) and weekend morning at 10:30am (ET) to talk about current news and our boring lives and to make fun of LaEscapee! If we are ever running late, it's PhilJD's fault.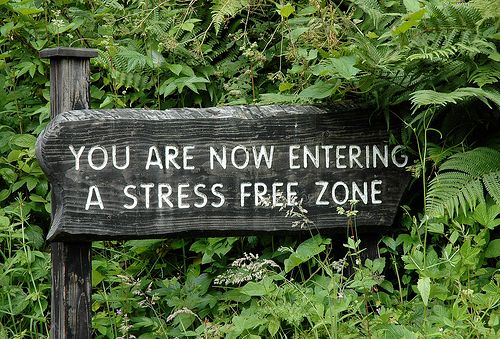 This Day in History
President Bill Clinton denies Lewinsky affair; First European settlers land in Australia; General Douglas MacArthur is born.
Breakfast Tunes
Something to Think about over
Coffee

Prozac
I am concerned for the security of our great Nation; not so much because of any threat from without, but because of the insidious forces working from within.
Breakfast News
Hassan Rouhani in first Europe visit by Iranian president in 16 years
Hassan Rouhani is to make the first state visit to Europe by an Iranian president in almost two decades this week, following the lifting of sanctions against his country.

The trip will aim at rebuilding economic ties and Iran is expected to sign a deal with Airbus for 114 new aircraft.

Europe was Iran's largest trading partner before sanctions, and has sent an unprecedented number of business delegations to the country since the landmark nuclear agreement with the west was sealed in July. The end of sanctions, including the removal of EU's embargo on Iranian oil imports, means that trade can begin again.

Rouhani is expected in Rome on Monday, where he will meet the Italian prime minister, Matteo Renzi. He will also meet Pope Francis at the Vatican. He will then travel to Paris on Wednesday and is scheduled to be welcomed by the French president, François Hollande, at the Elysée palace on Thursday.
Grand jury investigating Planned Parenthood indicts anti-abortion activists instead
In a surprise move, a Texas grand jury investigating Planned Parenthood wrapped up on Monday by issuing several indictments not to the women's healthcare provider, but to two of the anti-abortion activists who had prompted the investigation.
The grand jury, convened by the Harris County district attorney's office, indicted David Daleiden and Sandra Merritt for tampering with a governmental record, the DA's office announced. Daleiden received a second indictment under a law prohibiting the purchase and sale of human organs.
Daleiden is the founder of the group, the Center for Medical Progress, that filmed and released a series of sting videos edited so they appeared to show Planned Parenthood employees selling fetal tissue in violation of federal law.
US supreme court extends ban on automatic life sentences for teenagers
The supreme court ruled on Monday that people serving life terms for murders they committed as teenagers must have a chance to seek their freedom.

The justices voted 6-3 to extend a ruling from 2012 that struck down automatic life terms with no chance of parole for teenage killers. Now, even those who were convicted long ago must be considered for parole or given a new sentence.

The court ruled in the case of Henry Montgomery, who has been in prisons more than 50 years, since he killed a sheriff's deputy as a 17-year-old in Baton Rouge, Louisiana, in 1963.

Justice Anthony Kennedy, writing the majority opinion, said "prisoners like Montgomery must be given the opportunity to show their crime did not reflect irreparable corruption; and if it did not, their hope for some years of life outside prison walls must be restored".
'Great Day for Clean Energy' as Supreme Court Gives Renewables a Boost
In a decision heralded as "great news for consumers and the environment," the U.S. Supreme Court on Monday upheld a rule meant to incentivize electricity conservation and idle dirty fossil fuel power plants normally used during periods of high demand.

As Timothy Cama explains for The Hill, the court ruled (pdf) that the Federal Energy Regulatory Commission (FERC) "did not exceed the authority Congress gave it when it wrote its 'demand response' rule, mandating that electric utilities pay customers to reduce use during peak demand periods." [..]

With its ruling on Monday, the Supreme Court essentially affirmed FERC's position—and in turn, gave clean energy "a huge boost," Clements said in a press statement. That's because, she explained, "[i]f grid operators can count on fast-acting customer responses rather than plants that need more advanced notice to come online, they will have greater flexibility to meet electricity demand in situations when the sun isn't shining or the wind isn't blowing."
Zika virus likely to spread throughout the Americas, says WHO
Two of the world's biggest drug companies are evaluating whether existing vaccine technology could be used against the Zika virus, as the World Health Organisation warned the mosquito-borne virus was likely to spread to all countries in the Americas except for Canada and Chile.

The WHO director general, Margaret Chan, told the organisation's executive board that she had asked Carissa Etienne, head of the WHO in the Americas, to brief the board later this week on its response to the outbreak. The mosquito-borne Zika virus has been linked to brain deformities in babies. [..]

Zika is transmitted by the Aedes aegypti mosquito, which is also known to carry the dengue, yellow fever and Chikungunya viruses.

There is no vaccine or treatment for Zika, which typically causes mild fevers and rashes, although about 80% of those infected show no symptoms.
Breakfast Blogs
Jeb (!) Cries He's the Only Guy Who 'Consistently' Goes After Trump Charles Pierce, Esquire Politics
Bill Schuette's Bogus Excuse for His Belated Investigation into Flint emptywheel aka Marcy Wheeler, emptywheel
Citigroup, Davos Worry About Popular Backlash To Neoliberal Order Dan Wright, ShadowProof
Another good guy with a gun digby aka Heather Digby Parton, Hullabaloo
Senators Whine About FCC's 25 Mbps Broadband Standard, Insist Needs That Much Bandwidth Karl Bode, Techdirt
City Of Chicago 'Embraces' Transparency By Releasing Shooting Video To Draw Attention Away From Attorney Misconduct Tim Cushing, Techdirt