Welcome to The Breakfast Club! We're a disorganized group of rebel lefties who hang out and chat if and when we're not too hungover we've been bailed out we're not too exhausted from last night's (CENSORED) the caffeine kicks in. Join us every weekday morning at 9am (ET) and weekend morning at 10:30am (ET) to talk about current news and our boring lives and to make fun of LaEscapee! If we are ever running late, it's PhilJD's fault.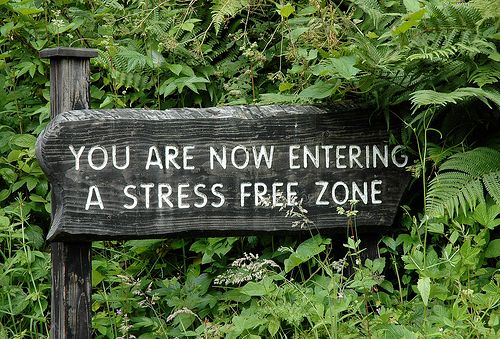 This Day in History
Elian Gonzales decision; First female U.S. governor inaugurated; Sonny Bono dies; Pete Rose admits to betting on baseball; Bruce Springsteen's first album debuts.
Breakfast Tunes
Something to Think about over
Coffee

Prozac
If you are sure you understand everything that is going on, you are hopelessly confused.
Breakfast News
City attorney under fire in police shooting case resigns
A federal judge Monday found a lawyer for the city intentionally misled the court when he concealed a key recording of a police radio dispatch to attorneys for the family of a man shot to death by Chicago cops in 2011.

Hours later, the veteran city attorney, Jordan Marsh, resigned, city officials said.

U.S. District Judge Edmond Chang reversed a jury's decision that found Officers Gildardo Sierra and Raoul Mosqueda didn't wrongfully kill Darius Pinex. The judge granted Pinex's family a new trial in their lawsuit against the city.
Obama to close background checks loophole on gun show sales
Thousands of unlicensed gun shows and online dealers will be forced to conduct customer background checks for the first time in a fresh effort by Barack Obama to tackle America's epidemic of deadly shootings.

In measures aimed at circumventing political deadlock in Congress that will inevitably set off a fierce battle in the courts, the president is due to close a loophole in the current system as well as call for greater spending on enforcement and new technology that could prevent unauthorised gun use.
Immigration activists condemn US deportation of asylum seekers
Immigration activists accused the Obama administration on Monday of spreading fear and anger after a weekend of raids that saw 121 immigrants apprehended across the country for deportation.

Pro-migrant groups said the operation, which mostly targeted Central Americans fleeing violence who were refused US asylum, would drive undocumented immigrants deeper underground and stoke resentment towards a president often derided as the "deporter-in-chief".
Father of Canadian six-year-old on no-fly list: our family is not alone
The father of a Canadian six-year-old who was flagged as a potential travel threat says he has heard from at least a dozen other families struggling with the same issue.

Syed Adam Ahmed's case drew national media attention after his father, Sulemaan Ahmed, tweeted to Air Canada on New Year's Eve, asking: "Why is our (Canadian born) 6 year old on DHP no fly list? He must clear security each time."

The tweet, from the Toronto Pearson international airport, included a picture of the computer screen showing that his son had been given the "Deemed High Profile" designation.
Kyrgyzstan judge 'deports Briton' for comparing sausage dish to horse penis
A British man working at a gold mine in Kyrgyzstan will reportedly be deported after comparing a local delicacy to a horse penis.

Michael McFeat who works for Canadian mining company Centerra Gold, was detained by police after he posted a comment on Facebook that reportedly offended staff at the mine and led to a temporary strike.
Breakfast Blogs
A Redaction Re-Visited: NSA Targeted "The Two Leading" Encryption Chips Glenn Greenwald, The Intercept
What the Bernie Sanders Die-Hards Fail to Realize Charlie Pierce, Esquire Politics
The Origins of Totalitarianism Part 3: Superfluous Capital and Superfluous People Ed Walker, emptywheel
What's Wrong With Laughing & Labeling Oregon Militants 'Terrorists Kevin Gosztola, ShadowProof
House Intelligence Committee Orders Investigation Into Surveillance Of Congress That It Authorized Mike Masnick, Techdirt