Welcome to The Breakfast Club! We're a disorganized group of rebel lefties who hang out and chat if and when we're not too hungover we've been bailed out we're not too exhausted from last night's (CENSORED) the caffeine kicks in. Join us every weekday morning at 9am (ET) and weekend morning at 10:30am (ET) to talk about current news and our boring lives and to make fun of LaEscapee! If we are ever running late, it's PhilJD's fault.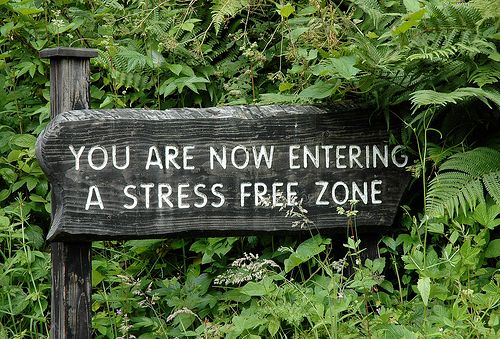 AP's Today in History for January 30th
Tet offensive begins; Hitler becomes German chancellor; Franklin Delano Roosevelt born, Gandhi assassinated, Bloody Sunday, Lone Ranger debut.(Jan. 30)
Something to Think about, Breakfast News & Blogs Below

Corporate Crime Runs Rampant Thanks to 'Rigged' System: Elizabeth Warren
Deirdre Fulton, Common Dreams
"Corporate criminals routinely escape meaningful prosecution for their misconduct."

This is the damning verdict of Sen. Elizabeth Warren's (D-Mass.) report released Friday, Rigged Justice: How Weak Enforcement Lets Corporate Offenders Off Easy (pdf).

"Justice cannot mean a prison sentence for a teenager who steals a car, but nothing more than a sideways glance at a C.E.O. who quietly engineers the theft of billions of dollars."
—Sen. Elizabeth Warren

Described as "the first in an annual series on enforcement," the 12-page booklet "highlights 20 of the most egregious civil and criminal cases during the past year in which federal settlements failed to require meaningful accountability to deter future wrongdoing and to protect taxpayers and families," according to a press statement from Warren's office. …

Docs Reveal US Used Denmark for Rendition Flight Waiting to Kidnap Snowden
Andrea Germanos, Common Dreams
A U.S. rendition plane was ready and waiting in Copenhagen in June 2013 to nab National Security Agency whistleblower Edward Snowden, a Danish news website reported this week.

At the time, Snowden had fled Hong Kong and was stuck at the airport in Moscow.

Documents obtained by Denfri.dk from Denmark's Ministry of Justice, and which back previous claims, show that Danish authorities approved a request from the United States for a specific aircraft to fly over and in Danish territory "for state purposes of a non-commercial nature," and indicate that the aircraft did, in fact, land in Copenhagen. …

Zika outbreak raises fears of rise in deaths from unsafe abortions
Sarah Boseley and Bruce Douglas, The Guardian
Campaigners are calling on Latin American governments to rethink their policies on contraception and abortion because of the spread of Zika virus, which they fear will lead to a rise in women's deaths from unsafe abortions as well as the predicted surge in brain-damaged babies.

Several governments in the region have advised women to postpone getting pregnant for up to two years, which reproductive health groups say is impossible in countries where birth control is not easily available and many women fall pregnant through sexual violence.

"We are calling for governments to expand access to contraception, particularly for groups that have low incomes," said Giselle Carino, deputy director of the International Planned Parenthood Federation's (IPPF) western hemisphere region. …

UN: More child sex abuse cases by European troops in Africa
The Associated Press
The U.N. human rights office says it has turned up six more cases of alleged sexual abuse against children by European troops in Central African Republic (CAR), including a 7-year-old girl who said she had to perform sexual acts on soldiers in exchange for water and cookies.

A U.N. team recently interviewed five girls and a boy who claimed their abusers were part of French and European Union military operations in the troubled African country, the office of High Commissioner for Human Rights Zeid Raad al-Hussein said.

The sexual abuse allegedly took place in 2014 in or near a camp for displaced people near M'Poko airport in CAR's capital, Bangui, but only came to light in recent weeks, the latest in a string of similar allegations. …
Something to Think about over
Coffee

Prozac

Airplane! – I've Got To Concentrate

Decades later, western Michigan library gets book back
HOLLAND, Mich. (AP) — A book has been returned to a library in western Michigan — 49 years later.

The borrower told the library that he was a college student in 1967 when he checked out a book about World War II from the Herrick library in Holland. He wrote in a letter that the book was stored in a trunk that hadn't been opened until recently. He also provided a donation with his letter.

Library director Diane Kooiker declined to identify the title of the book or the man's name, citing privacy. She said he sent $100.

In his letter, the man described it as a "modest donation" on what could be a "tremendous fine."

Kooiker tells The Grand Rapids Press that honest people sometimes can misplace a book.