Welcome to The Breakfast Club! We're a disorganized group of rebel lefties who hang out and chat if and when we're not too hungover we've been bailed out we're not too exhausted from last night's (CENSORED) the caffeine kicks in. Join us every weekday morning at 9am (ET) and weekend morning at 10:30am (ET) to talk about current news and our boring lives and to make fun of LaEscapee! If we are ever running late, it's PhilJD's fault.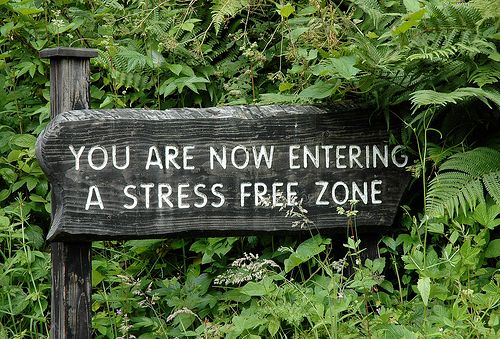 This Day in History
France's King Louis XVI executed; Vladimir Lenin dies; Alger Hiss found guilty of lying to grand jury; President Jimmy Carter pardons Vietnam draft evaders; Concorde begins service.
Breakfast Tunes
Something to Think about over
Coffee

Prozac
Nothing doth more hurt in a state than that cunning men pass for wise.
Breakfast News
Fears grow of repeat of 2008 financial crash as investors run for cover
Fears that the global economy could be heading for a repeat of the 2008 financial crash have sent shockwaves through financial markets – prompting a rush to safe havens by investors.

Oil prices fell to a fresh 12-year low on Wednesday and metal prices tumbled in response to warnings that China's slowdown could derail the global recovery at a time when central banks, which came to the rescue in the credit crunch, have only limited firepower.

As world and business leaders gathered for the annual World Economic Forum in Davos, Switzerland, the FTSE 100 was gripped by panic selling, especially of mining and oil companies that have been hit hard by the global slowdown in manufacturing and trade. Earlier this week, China recorded the slowest rate of economic growth for 25 years.
Angela Merkel faces party rebellion over Germany's stance on refugees
About 40 rebels from German chancellor Angela Merkel's conservative party have sent her a letter demanding an about-face on her liberal refugee policy.

Citing slipping poll numbers and mounting scepticism among Germans about the country's ability to handle the influx, which brought nearly 1.1 million newcomers last year, the Christian Democratic Union (CDU) MPs said Merkel must face up to reality.

"In light of the developments in recent months, we can no longer speak of a great challenge – we are on the verge of our country being overwhelmed," they wrote, in the letter addressed "Dear Madam Chancellor" and obtained by AFP.

The appeal marked the largest single expression of dissent by members of Merkel's own camp since the refugee crisis hit Germany in September. The CDU has 256 seats in the Bundestag lower house of parliament.
US lawmakers delay bill on European data privacy deal
Legislation that would grant US privacy rights to Europeans is being delayed in the Senate, which may complicate negotiations over a broader trans-Atlantic data transfer pact that faces a January deadline for completion, sources said on Wednesday.

The Judicial Redress Act, which would allow citizens of European allied countries to sue over data privacy in the United States, is "likely to be held" from a scheduled vote on Thursday in the Senate Judiciary Committee, a panel aide said.

Passage of the legislation is viewed as an important step toward securing a new "safe harbor" framework after the previous one was struck down by a top European Union court last year amid concerns about US surveillance.
Senate Democrats hold firm and block bill halting refugee resettlement in US
Democrats in the Senate blocked a bill on Wednesday that would have effectively stalled the resettlement of Syrian and Iraqi refugees in the United States.

The legislation, which sought to impose tighter restrictions on refugee screening, failed to overcome a procedural hurdle by a vote of 55 to 43. The bill – which would have required chiefs at the FBI, Department of Homeland Security and CIA to all certify that each individual refugee from Iraq or Syria had sufficiently cleared a background check – overwhelmingly passed the House of Representatives in November on a bipartisan basis.

But Senate Democrats held the line to ensure that the measure did not make it to Barack Obama's desk, an outcome that would have forced a presidential veto on what has emerged as a contentious national security issue.
Justice Ginsburg Leads Supreme Court Majority To Deliver Blow To Big Business
The U.S. Supreme Court on Wednesday issued the first decision in a series of class action cases this term that are widely viewed as attempts by business interests to shut the courthouse door to consumers and everyday plaintiffs.

In a 6-to-3 opinion in Campbell-Ewald v. Gomez, a case testing the limits on federal courts considering class-action disputes, the justices ruled that businesses can't just "moot" a case by simply offering to settle it with the person who first brought it — let alone if the person rejected the offer.

Relying on contractual principles, Ginsburg said such offers have "no force."

"Like other unaccepted contract offers, it creates no lasting right or obligation," Ginsburg said. "With the offer off the table, and the defendant's continuing denial of liability, adversity between the parties persists."
2015 Was By Far The Hottest Year In Recorded History
Last year was the earth's hottest in 136 years of record-keeping, NASA and the National Oceanic and Atmospheric Administration announced Wednesday.

In two separate analyses, the agencies agreed that 2015 was a record-breaker. NASA found that 2015 was 1.8 degrees Fahrenheit warmer than the late 19th century, while NOAA found 2015 was 1.62 degrees Fahrenheit warmer than the 20th century average.

"Globally averaged temperatures in 2015 shattered the previous mark set in 2014 by 0.23 degrees Fahrenheit (0.13 Celsius)," NASA reported. "Only once before, in 1998, has the new record been greater than the old record by this much."
Breakfast Blogs
Obama's Justice Department Likes Criminally Prosecuting People, But Not Corporations David Dayen, The Intercept
The Dreadful Truth That Unites Hillary and Bernie Charles Pierce, Esquire Politics
What Agency Is Claiming Hillary Received SAP Emails? emptywheel aka Marcy Wheel, emptywheel
Grim "Reaper" News: US Drones Inexplicably Falling From Sky Jim White, emptywheel
Starving Uncle Sam Tom Sullivan, Hullabaloo
Reactionary II: Bridge, We Have A Coolant Leak! driftglass @ driftglass
The Grand Jury Never Voted In The Tamir Rice Case Frances Langum, Crooks and Liars