Welcome to The Breakfast Club! We're a disorganized group of rebel lefties who hang out and chat if and when we're not too hungover we've been bailed out we're not too exhausted from last night's (CENSORED) the caffeine kicks in. Join us every weekday morning at 9am (ET) and weekend morning at 10:30am (ET) to talk about current news and our boring lives and to make fun of LaEscapee! If we are ever running late, it's PhilJD's fault.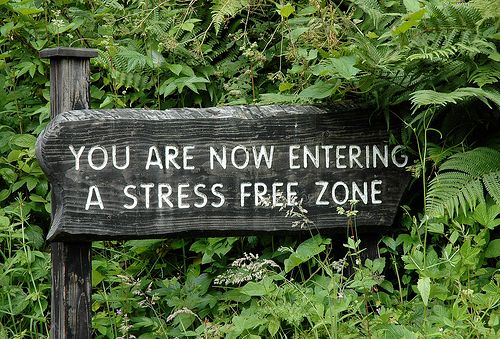 This Day in History
Operation Desert Storm begins with bombing of Baghdad; Space Shuttle Columbia lifts off on final flight; Prohibition takes effect; Shah flees Iran.
Breakfast Tunes
Something to Think about over
Coffee

Prozac
Existence is no more than the precarious attainment of relevance in an intensely mobile flux of past, present, and future.
Breakfast News
Apple may owe $8bn in back taxes after European commission ruling
Apple may owe $8bn in back taxes from its use of potentially illegal tax shelters in Ireland.

The European commission's recent ruling against tax breaks for multinational corporations in Belgium strongly suggests that the tech behemoth could be subject to a hefty bill when the open investigation against its activities in Ireland concludes.

The commission has been cracking down on US companies trying to negotiate sweetheart deals with individual EU member nations for the last several years. Starbucks's operations in the Netherlands and Amazon and McDonald's in Luxembourg have all been subject to similar investigations.
Stock Prices Plunge In Unprecedented Two-Week Slide
Yes, this is scary.

Stock prices plunged again Friday and are down more than 8 percent in just two weeks, an unprecedented slide for a start of a year.

The vicious drops feel even more unsettling because they're such a departure from the placid and strong returns that investors had been enjoying for years. Like vacationers returning from a warm beach to a slushy commute to work, the shock of change is making something already painful even more so.

Now investors just need to get used to it, analysts say.

"It was easy for many years," says Bill Barker, portfolio manager at Motley Fool Asset Management, whose three mutual funds control about $600 million. "That was not an accurate display of what happens in the market all the time."

The painful return of big price swings serves as a reminder that investing in stocks can be harrowing, especially if investors focus on the day-to-day moves.
French drug trial leaves one brain dead and three facing permanent damage
One man is brain dead and three others could face irreversible neurological damage after they volunteered to take part in a drugs trial in western France.

Six volunteers remain in hospital in Rennes, Brittany, after taking part in the Phase 1 trial for a new experimental medication designed to treat mood disorders such as anxiety, which was under development by the Portuguese pharmaceutical company Bial.

The French government promised to investigate the "tragic circumstances" of what it called an unprecedented and exceptionally serious accident which has sent shockwaves through the pharmaceutical industry.
Ex-CIA agent faces extradition to Italy for role in kidnapping of Egyptian cleric
A Portuguese court has decided to extradite an ex-CIA agent to Italy, where she has been convicted of involvement in the kidnapping of an Egyptian cleric under the US "extraordinary rendition" programme.

Sabrina De Sousa, a joint US-Portuguese citizen, was one of 26 people convicted in absentia on charges of snatching Hassan Mustafa Osama Nasr from a street in Milan in 2003 and taking him to be questioned in Egypt.

The case focused attention at the time on the treatment of suspects moved around the world for interrogation in the wake of the 9/11 attacks and strained relations between Washington and Rome.

De Sousa's lawyer told Reuters on Friday there were no grounds for extradition and he would appeal to Portugal's top court.
Julian Assange to be questioned by Swedish prosecutors in London
Swedish prosecutors will be allowed to question the WikiLeaks founder, Julian Assange, at the Ecuadorean embassy in London, the South American nation's foreign minister, Ricardo Patino, has said.

Assange has been living in the west-London building since seeking refuge in 2012 as he awaited extradition to Sweden to face prosecutors over rape allegations.

Patino told the Ecuadorean radio station Publica that the country was accepting Sweden's request to interrogate Assange "as long as the sovereignty of the Ecuadoran state and the laws in the constitution are respected", the Associated Press reported.

He suggested that Swedish authorities could provide their Ecuadoran counterparts with the questions and they could be asked in the presence of a Swedish prosecutor.
Oregon militia standoff: man arrested driving stolen government vehicle
The standoff with armed militia in Oregon escalated on Friday after police swooped in on one of the protesters to make the first arrest in connection with the two-week occupation of a federal wildlife refuge.

Kenneth Medenbach, who was arrested for unauthorized use of a government vehicle, is a chainsaw sculptor and longtime nemesis of the government with a history of previous entanglements with the courts over the occupation of federal lands.

He is the first militiaman connected to the armed occupation to be arrested since the bird sanctuary in rural Oregon was unexpectedly taken over on 2 January.

Medenbach, 62, was detained outside a Safeway supermarket in Burns, Oregon, some 30 miles from the Malheur national wildlife refuge, according to a statement from the Harney County sheriff's office.
Breakfast Blogs
U.S. Radically Changes Its Story of the Boats in Iranian Waters: to an Even More Suspicious Version Glenn Greenwald, The Intercept
Texas Went Full Wild West When No One Was Looking Charles Pierce, Esquire Politics
Implementation Day: Full Description From JCPOA Text Jim White, emptywheel
Marco Rubio Connected To Federal Investigation For Tax Evasion Dan Wright, ShadowProof
Oregon Militants Try To Recruit A 'Constitutional' Sheriff County, But Fail David Neiwert, Crooks and Liars
Ammon Bundy: Combining Mormon Extremism With Manifest Destiny LeftOfCenter, Crooks and Liars