Welcome to The Breakfast Club! We're a disorganized group of rebel lefties who hang out and chat if and when we're not too hungover we've been bailed out we're not too exhausted from last night's (CENSORED) the caffeine kicks in. Join us every weekday morning at 9am (ET) and weekend morning at 10:30am (ET) to talk about current news and our boring lives and to make fun of LaEscapee! If we are ever running late, it's PhilJD's fault.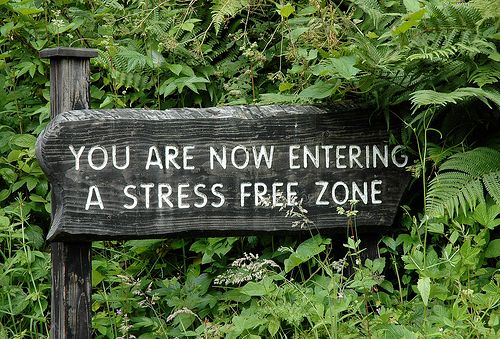 This Day in History
First U.S. Presidential Election; Clinton goes on trial in Senate; Khmer Rouge overthrown; Emperor Hirohito dies.
Breakfast Tunes
Something to Think about over
Coffee

Prozac
Don't walk behind me; I may not lead. Don't walk in front of me; I may not follow. Just walk beside me and be my friend.
Albert Camus
Breakfast News
UN considers new punitive action after North Korea nuclear test
The United Nations security council has threatened new punitive measures against North Korea after it claimed to have tested a hydrogen bomb, but it was far from clear that the international community would agree on a means to contain the regime's nuclear weapons programme.

The White House, echoing nuclear experts around the world, said its initial analysis was "inconsistent" with Pyongyang's claims to have detonated a hydrogen bomb. Even a miniaturised device would be expected to have created a blast far bigger than the more rudimentary atomic bombs North Korea has tested previously, and the seismic data suggested the blast was no more powerful than the last test in 2013.

The shock wave did point towards a nuclear detonation of some sort, which would be the country's fourth, in defiance of multiple security council resolutions and layers of international sanctions.
Keystone XL company takes legal action after Obama 'overstepped authority'
The company behind the rejected Keystone XL pipeline fired off two legal challenges on Wednesday, accusing Barack Obama of overstepping his authority and violating the North American Free Trade Agreement (Nafta).

TransCanada Corporation said it was looking to recover an estimated $15bn it spent over many years trying to win approval for the pipeline before Obama rejected the project last November.

"TransCanada asserts the US administration's decision to deny a presidential permit for the Keystone XL pipeline was arbitrary and unjustified," the company said in a press release.

The twin legal challenges – a lawsuit filed in a federal court in Texas on Wednesday and notice of intent to sue under provisions of the Nafta treaty – threaten to revive the longest-running environmental and political dispute of Obama's administration.
Massive natural gas leak in Los Angeles prompts governor to declare emergency
California governor Jerry Brown declared an emergency on Wednesday in a Los Angeles neighborhood where a blown-out natural gas well has been spewing record amounts of global warming pollution.

Ten weeks after the 23 October breach was detected, Brown ordered state agencies to make sure Southern California Gas Company, which owns the stricken natural gas storage facility, plugs the leak.

"All necessary and viable actions will be taken to ensure Southern California Gas Company: maximizes daily withdrawals of natural gas from the Aliso Canyon Storage Facility for use or storage elsewhere; captures leaking gas and odorants while relief wells are being completed; and identifies how it will stop the gas leak if relief wells fail to seal the leaking well, or if the existing leak worsens," the order said.
Agency tasked with enforcing Obama's gun control measures has been gutted
The beleaguered federal agency charged with bringing to life much of Barack Obama's new roster of gun controls faces an uphill task to deliver meaningful change.

At the heart of the president's executive action was a proposal to reinforce the Bureau of Alcohol, Tobacco, Firearms and Explosives (ATF) with 200 new agents and investigators.

Though badly needed, the extra staff would be just enough to keep pace with the number of veteran agents who are eligible or almost eligible for retirement in the coming years, according to attrition estimates from a 2014 government report. And the personnel concerns are just one of the longstanding challenges the agency faces.
Texas state trooper who arrested Sandra Bland indicted for perjury
The state trooper who arrested Sandra Bland, a black woman who died in a south-east Texas county jail last summer, has been indicted by a Texas grand jury on a perjury charge.

The charge results from a statement trooper Brian Encinia made after Bland's arrest, said Darrell Jordan, a special prosecutor in the case. "In the probable cause statement he stated that he withdrew Sandra Bland from the car to further the traffic stop investigation. The jury did not believe that," Jordan said. The charge is a class A misdemeanour punishable by up to a year in jail and a $4,000 fine.

A warrant will be issued for Encinia's arrest. Following the announcement of the indictment, Encinia's employers, the Texas Department of Public Safety, said they would begin termination proceedings to discharge him from the department.
Breakfast Blogs
Here's the Truth About North Korea's Alleged Hydrogen Bomb Detonation Robert Bateman, Esquire Politcs
Why We Can't Ignore Christie During All This Trump and Cruz Talk Charlie Pierce, Esquire Politics
Why are the largest corporations in the world sitting on trillions in cash? Gaius Publius, Hullabaloo
US State Media Merges With Right Wing Interpreter Mag Dan Wright, ShadowProof
Judge Doesn't Buy CBP's Argument That Dog Can 'Smell' The Difference Between Concealed And Unconcealed Humans