Welcome to The Breakfast Club! We're a disorganized group of rebel lefties who hang out and chat if and when we're not too hungover we've been bailed out we're not too exhausted from last night's (CENSORED) the caffeine kicks in. Join us every weekday morning at 9am (ET) and weekend morning at 10:30am (ET) to talk about current news and our boring lives and to make fun of LaEscapee! If we are ever running late, it's PhilJD's fault.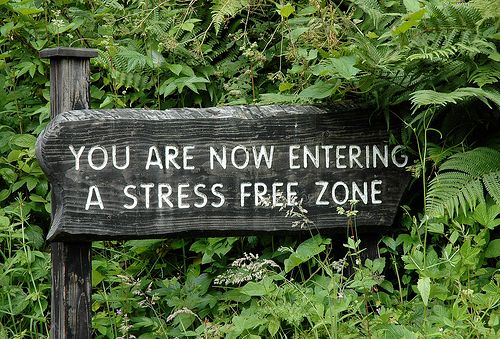 This Day in History
52 Americans held hostage by Iran, reunite with families; Charles Manson convicted of murder and conspiracy in the slaying of actress Sharon Tate; American Airlines boeing 707 makes first scheduled transcontinental flight.
Breakfast Tunes
Something to Think about over
Coffee

Prozac
If you insist upon fighting to protect me, or 'our' country, let it be understood soberly and rationally between us that you are fighting to gratify a sex instinct which I cannot share; to procure benefits where I have not shared and probably will not share.
Breakfast News
State repression in Egypt worst in decades, says activist
The scale of state repression in Egypt is greater today than it has been for generations, one of the country's most prominent journalists and human rights advocates has told the Guardian.

Hossam Bahgat, an investigative reporter who was recently detained by Egypt's military intelligence agency, spoke out ahead of the fifth anniversary of the start of Egypt's revolution on Monday – the run-up to which has seen an unprecedented crackdown by security forces against opposition and dissent. [..]

In an effort to ward off any protests half a decade on from the uprising that toppled the former president Hosni Mubarak, the Egyptian authorities have raided thousands of homes in Cairo and installed new surveillance infrastructure around Tahrir Square.
Centre-right candidate wins Portugal's presidential election
A centre-right candidate has recorded an emphatic victory in Portugal's presidential election, collecting more than half of the vote against nine rivals as voters picked a counterweight to Portugal's centre-left Socialist government.

With 98% of the votes counted, Marcelo Rebelo de Sousa, a veteran politician and law professor, won 52.4% of the vote share on Sunday to capture the mostly ceremonial post. His nearest rival had less than half of that and his opponents conceded quickly.

Rebelo de Sousa will move into the head of state's riverside pink palace in Lisbon on 9 March, replacing Anibal Cavaco Silva, who has served the maximum of two five-year terms.
Europe's big banks remain wary of doing business with Iran
A week after the lifting of sanctions against Iran, major European banks are still reluctant to handle Iranian payments as they remain wary of being the first to test the reaction of US authorities.

Despite guidance issued by the US treasury aimed at reassuring Europe that it was permissible to do business with Iran, excluding a number of entities and individuals that remain blacklisted, the continent's big banks still err on the side of caution.

The Guardian approached 10 banks this week to see if they would process Iranian payments. The majority were unwilling to disclose whether they had plans to deal with Iran, a few said there was no change in their existing policy, and the London-based Standard Chartered, which was fined £400m by the US authorities in 2012, issued a statement to make clear it was not dealing with anyone or any entity that had anything to do with Iran.
Battle over voting rights restrictions moves to North Carolina
The latest round in the nationwide battle to defend the historic gains of the civil rights movement opens in a federal courtroom in Winston-Salem, North Carolina, on Monday where Republican politicians will be accused of blatantly attempting to discourage African Americans from voting.

The local chapter of the NAACP is taking the Republican state governor, Pat McCrory, to court over a new rule that requires citizens who turn up at polling stations either to produce a photo-ID card or give a "reasonable" excuse for lacking one before they can cast a ballot. The NAACP argues that the new law places a burden on voters that is unconstitutional as it overtly discriminates against black citizens who are less likely to have access to such photo identification.
Magnitude 7.1 earthquake hits Alaska, one house explodes
A magnitude-7.1 earthquake knocked items off shelves and walls in south-central Alaska and jolted the nerves of residents in this earthquake-prone region on Saturday night. But there were no immediate reports of injuries.

One home was extensively damaged and an entire neighborhood was evacuated after a gas leak was reported, Kenai police chief Gus Sandahl said on Sunday morning.

The earthquake struck about 1.30am and was centered 53 miles west of Anchor Point in the Kenai Peninsula, which is about 160 miles southwest of Anchorage, according to the US Geological Survey (USGS).
Breakfast Blogs
A Conservative Writer Casually Compared Obama Crowds to Hitler Crowds Charles Pierce, Esquire Politics
Governor Snyder: You Were Not Hired to Be Jerry Lewis emptywheel aka Marcy Wheel, emptywheel
Martyrs without a cause digby, Hullabaloo
No, Ross, This Is Not How You Stop Trump Steve M, No More Mister Nice Blog
Direct Democracy: Successful Petition Gives Swiss Citizens Chance To Vote Against New Surveillance Law Glyn Moody, Techdirt