Welcome to The Breakfast Club! We're a disorganized group of rebel lefties who hang out and chat if and when we're not too hungover we've been bailed out we're not too exhausted from last night's (CENSORED) the caffeine kicks in. Join us every weekday morning at 9am (ET) and weekend morning at 10:30am (ET) to talk about current news and our boring lives and to make fun of LaEscapee! If we are ever running late, it's PhilJD's fault.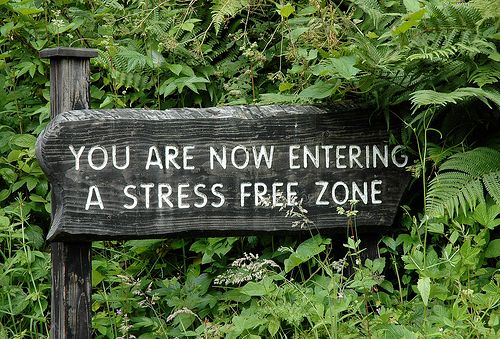 This Day in History
Hubert Humphrey dies; Japan apologizes for enslaving Korean women during WWII; L. Douglas Wilder sworn in as Governor of Virginia.
Breakfast Tunes
Something to Think about over
Coffee

Prozac
Freedom is hammered out on the anvil of discussion, dissent, and debate.
Breakfast News
Pentagon: 2 U.S. Navy Boats Held By Iran But Will Be Returned
Iran was holding 10 U.S. Navy sailors and their two small Navy boats after the boats had mechanical problems and drifted into Iranian waters, but American officials have received assurances from Tehran that they will be returned safely and promptly.

Pentagon spokesman Peter Cook told The Associated Press that the riverine boats were moving between Kuwait and Bahrain when the U.S. lost contact with them.

U.S. officials said that the incident happened near Farsi Island, situated in the Persian Gulf. They said that some type of mechanical trouble with one of the boats caused them to run aground and they were picked up by Iran. The sailors were in Iranian custody on Farsi Island at least for some time, but it's not certain where they are now.

The semi-official Iranian news agency, FARS, said the Iranian Revolutionary Guard's navy has detained 10 foreign forces, believed to be Americans, and said the sailors were trespassing in Iranian waters.

"We have been in contact with Iran and have received assurances that the crew and the vessels will be returned promptly," Cook said.
Oil's slide below $30 sends shockwaves far and wide
U.S. oil stumbled below $30 for the first time in 12 years to levels that threaten the survival of many U.S. shale firms, spur more belt-tightening by oil majors and spell more pain for crude-producing nations and regions.

A seven-day losing streak fueled by concerns about a continued supply glut and fragile demand from China, the world's No. 2 consumer, wiped out almost a fifth of crude prices CLc1 this year and 70 percent since mid-2014.

Traders have all but given up attempting to predict where the new-year rout will end, with momentum-driven dealing and overwhelmingly bearish sentiment engulfing the market. Some analysts warned of $20 a barrel; Standard Chartered said fund selling may not relent until it reaches $10.
High court: Florida death penalty system is unconstitutional
Florida's unique system for sentencing people to death is unconstitutional because it gives too much power to judges — and not enough to juries — to decide capital sentences, the Supreme Court ruled Tuesday.

The 8-1 ruling said that the state's sentencing procedure is flawed because juries play only an advisory role in recommending death while the judge can reach a different decision.

The decision could trigger new sentencing appeals from some of the 390 inmates on the Florida's death row, a number second only to California. But legal experts said it may apply only to those whose initial appeals are not yet exhausted.

The court sided with Timothy Lee Hurst, who was convicted of the 1998 murder of his manager at a Popeye's restaurant in Pensacola. A jury divided 7-5 in favor of death, but a judge imposed the sentence.
Hacker breaks into personal email of James Clapper, US director of national intelligence
Personal online accounts linked to James Clapper, director of national intelligence, have been hacked, only months after reports that someone was hacking the personal email of John Brennan, the director of the Central Intelligence Agency.

Brian Hale, a spokesman for the Office of the Director of National Intelligence, said on Tuesday that Clapper's office was aware of the hacking and had reported the incident to appropriate authorities. He declined to provide other details.

An individual not authorised to discuss details and who spoke on condition of anonymity, said the Office of the Director of National Intelligence was aware of the hacking incident before it was first reported on Tuesday by Motherboard, an online magazine and video channel about science and technology.
Warm fall, warm Great Lakes help fire CNY lake effect snow machine
We all knew this was coming, didn't we?

While we basked in a mild fall and record-breaking warm December, Lake Ontario sat quietly, retaining the heat it had soaked up all summer and fall.

And the warmer the water, the more lake effect snow we'll see. Tug Hill and Western New York have already been hit, and there's a lake effect snow warning out for Central New York.

Like all the Great Lakes, Lake Ontario is much warmer than usual for mid-January. Today it's nearly 5 degrees over the long-term average from 1992 to 2014, according to the Great Lakes Environmental Research Laboratory in Michigan.

That means more lake effect snow for areas downwind of the lake, including Tug Hill and Syracuse. There's no set formula for how much each degree of warm equals how many inches of snow.
Breakfast Blogs
If Congress Gives Volkswagen a Bailout, We're Doomed Charles Pierce, Esquire Politics
SEC Warns Rating Agencies Still Breaking The Rules Dan Wright, ShadowProof
Apple's Tim Cook Lashes Out at White House Officials for Being Wishy-Washy on Encryption Jenna McLaughlin, The Intercept
Bradley Foundation Behind Latest Attack On Unions, Public Education capper, Crooks and Liars
Judge Calls Out Prosecutors For Bogus Subpoena Gag Orders Tim Cushing, Techdirt