Welcome to The Breakfast Club! We're a disorganized group of rebel lefties who hang out and chat if and when we're not too hungover we've been bailed out we're not too exhausted from last night's (CENSORED) the caffeine kicks in. Join us every weekday morning at 9am (ET) and weekend morning at 10:30am (ET) to talk about current news and our boring lives and to make fun of LaEscapee! If we are ever running late, it's PhilJD's fault.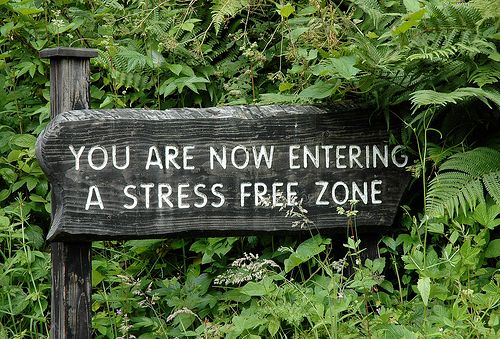 This Day in History
Soviet Union breaks Nazi siege of Lenningrad; British Explorer Robert F. Scott reaches South Pole; Boston Strangler convicted; Rudyard Kipling dies.
Breakfast Tunes
Something to Think about over
Coffee

Prozac
Who needs the protection of the Bill of Rights most? The weak, the most vulnerable in society.
Breakfast News
Richest 62 billionaires as wealthy as half the world population combined
The vast and growing gap between rich and poor has been laid bare in a new Oxfam report showing that the 62 richest billionaires own as much wealth as the poorer half of the world's population.

Timed to coincide with this week's gathering of many of the super-rich at the annual World Economic Forum in Davos, the report calls for urgent action to deal with a trend showing that 1% of people own more wealth than the other 99% combined.

Oxfam said that the wealth of the poorest 50% dropped by 41% between 2010 and 2015, despite an increase in the global population of 400m. In the same period, the wealth of the richest 62 people increased by $500bn to $1.76tn.

The charity said that, in 2010, the 388 richest people owned the same wealth as the poorest 50%. This dropped to 80 in 2014 before falling again in 2015.
Secret files exposing evidence of widespread match-fixing by players at the upper level of world tennis can today be revealed by BuzzFeed News and the BBC.

The sport's governing bodies have been warned repeatedly about a core group of 16 players – all of whom have ranked in the top 50 – but none have faced any sanctions and more than half of them will begin playing at the Australian Open on Monday.

It has been seven years since world tennis authorities were first handed compelling evidence about a network of players suspected of fixing matches at major tournaments including Wimbledon following a landmark investigation, but all of them have been allowed to continue playing.

The investigation into men's tennis by BuzzFeed News and the BBC is based on a cache of leaked documents from inside the sport – the Fixing Files – as well as an original analysis of the betting activity on 26,000 matches and interviews across three continents with gambling and match-fixing experts, tennis officials, and players.
'Hard landing' for SpaceX rocket on floating barge dims successful liftoff
SpaceX failed to land its reusable rocket on a robotic barge floating in the Pacific on Sunday, a little less than a month after Elon Musk's private spaceflight company managed a historic landing on solid ground.

The spaceflight company launched a Falcon 9 rocket from Vandenberg Air Force Base, near Los Angeles, at 10.42am. It delivered a Jason-3 satellite into orbit on behalf of Nasa and the National Oceanic and Atmospheric Administration (Noaa)

The Falcon 9 returned to Earth not long after liftoff, its thrusters firing to slow its plummet through the sky, until it reached the barge and made what SpaceX engineers called a "hard landing". It broke a landing leg on contact with the landing platform.
Scholastic pulls George Washington book over slave cake controversy
Scholastic is pulling a controversial new picture book about George Washington and his slaves, the publisher said on Sunday.A Birthday Cake for George Washington was released on 5 January and had been strongly criticized for its upbeat images and story of Washington's cook, the slave Hercules, and his daughter, Delia.

"While we have great respect for the integrity and scholarship of the author, illustrator and editor, we believe that, without more historical background on the evils of slavery than this book for younger children can provide, the book may give a false impression of the reality of the lives of slaves and therefore should be withdrawn," the publisher said in a statement.
Arkansas governor seeks to end MLK and Robert E Lee shared holiday
In three southern states on Monday, civil rights hero Martin Luther King Jr and civil war Confederate commander General Robert E Lee will share a common holiday. In Arkansas, however, they will do so for perhaps the final time.

Asa Hutchinson, the state's Republican governor, is pushing to separate the joint celebration after critics said it is an insult to the man who fought to end racial segregation to share a day with a man who fought to preserve slavery.

"They need to be distinguished and separate," Hutchinson told a news conference this month about the holidays.

Arkansas, Mississippi and Alabama have for years observed a joint holiday for King and Lee, whose birthdays are four days apart.
Cosmic particles inside pyramids could unlock mystery of how they were built
An international team of researchers they will soon begin analysing cosmic particles collected inside Egypt's Bent Pyramid to search for clues as to how it was built and learn more about the 4,600-year-old structure.

Mehdi Tayoubi, president of the Heritage Innovation Preservation Institute, said on Sunday that plates planted inside the pyramid last month have collected data on radiographic particles known as muons that rain down from the Earth's atmosphere.

The particles pass through empty spaces but can be absorbed or deflected by harder surfaces. By studying particle accumulations, scientists may learn more about the construction of the pyramid, which was built by the Pharaoh Snefru.
Breakfast Blogs
Sunday Service in Charleston, Where the Living and the Ghosts Keep Showing Up Charles Pierce, Esquire Politicsd Narative?
Trump May Be The Effective Head Of The GOP Soon. The Beltway Media's Plan: Just Pretend He Isn't. SteveM, No More Mister Nice Guy blog
Trump & Cruz declare all-out war: The real battle for GOP primary supremacy has finally begun Heather Digby Parton, Salon