Welcome to The Breakfast Club! We're a disorganized group of rebel lefties who hang out and chat if and when we're not too hungover we've been bailed out we're not too exhausted from last night's (CENSORED) the caffeine kicks in. Join us every weekday morning at 9am (ET) and weekend morning at 10:30am (ET) to talk about current news and our boring lives and to make fun of LaEscapee! If we are ever running late, it's PhilJD's fault.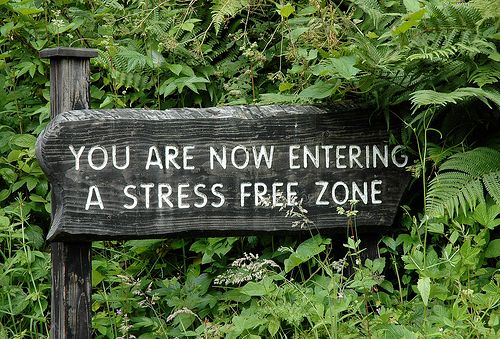 This Day in History
President Nixon announces accord to end Vietnam War; North Korea seizes the U.S.S. Pueblo; The TV mini-series "Roots" airs on ABC.
Breakfast Tunes
Something to Think about over
Coffee

Prozac
Television: A medium. So called because it's neither rare nor well done.
Breakfast News
Airstrikes on Yemen kill dozens and destroy MSF ambulance
The Saudi-led military coalition has carried out a series of airstrikes across Yemen, killing dozens and hitting an ambulance of a Médecins Sans Frontières hospital, according to Yemeni officials, rebel media and a statement by the charity.

The charity, also known as Doctors Without Borders, said the ambulance driver had been killed in a strike on the northern town of Dahyan on Thursday. Dahyan is part of Saada province, the stronghold of Shia rebels who control much of the country including the capital, Sana'a. The rebels, known as Houthis, announced that airstrikes in Dahyan had killed 26 people.
Embrace feminism to improve decision-making, says Justin Trudeau
Justin Trudeau, Canada's prime minister, has called on men and women to embrace feminism to improve decision-making in politics and business.

Speaking on a platform discussing gender parity at the World Economic Forum in Davos on Friday, Trudeau said: "We shouldn't be afraid to use the word feminist. Men and women should use it to describe themselves whenever they want."

Trudeau appointed a gender-balanced cabinet after he became prime minister in November, made up of 15 men and 15 women. At the time, he explained his decision by saying: "Because it's 2015".
Haiti Postpones Presidential Runoff as Violence Rises
A runoff election to choose the next president of Haiti was delayed on Friday, less than 48 hours before it was to take place, as protesters who expected a rigged outcome began to block roads and burn voting centers.

Haiti, the Western Hemisphere's poorest country, has been mired in an election-related political impasse since October, when 54 candidates ran for president in a race that opposition leaders and human rights groups said was mired in fraud.

The current president's handpicked successor, Jovenel Moïse, a banana exporter who was a virtual unknown in Haiti, officially came in first with 32.8 percent of the vote. Jude Célestin, a former state construction company official who was ousted from the 2010 race after election fraud, came in second with 25 percent. Mr. Célestin has refused to campaign and was boycotting the second round.
El Niño rains only slightly increased historic low reservoir levels in California
The recent onslaught of El Niño storms only slightly increased the levels of California reservoirs that stand at half of historic depths for this time of year, federal officials said on Friday while releasing an initial water outlook for 2016.

Heavy rainfall has soaked into a landscape that has been parched by four years of drought, and the snowpack in the Sierra Nevada has grown but hasn't started to melt off and replenish the critically low reservoirs, US Bureau of Reclamation spokesman Shane Hunt said.

"It's going to take a lot more," he said.
Birds stop migrating as rubbish dumps provide winter feeding grounds
It ranks as one of the more uncomfortable impacts that humans have on wildlife. Massive rubbish dumps and sprawling landfills have led some birds to give up on migration. Instead of flying thousands of miles in search of food, they make the waste sites their winter feeding grounds.

Researchers in Germany used miniature GPS tags to track the migrations of 70 white storks from different sites across Europe and Asia during the first five months of their lives. While many birds travelled along well-known routes to warmer climates, others stopped short and spent the winter on landfills, feeding on food waste, and the multitudes of insects that thrive on the dumps.
Breakfast Blogs
The Oregon Militia Is Stealing From All of Us Charles Pierce, Esquire Politics
The Circumstantial Case for Flint River Water and Hot Water Tanks Leading to Flint's Legionnaires' Oubreak Jim White, emptywheel
N.Y. Governor Hands Top Wall Street Regulatory Job to a Defender of Wall Street David Dayen, The Intercept
The Academy Just Showed The GOP How Diversity Is Done, Changed The Rules For Oscar Voting Charles Topher, Addicting info
Breaking: Still No Honor Among Thieves driftglass
Stephen and the Material Girl digby, Hullabaloo