Welcome to The Breakfast Club! We're a disorganized group of rebel lefties who hang out and chat if and when we're not too hungover we've been bailed out we're not too exhausted from last night's (CENSORED) the caffeine kicks in. Join us every weekday morning at 9am (ET) and weekend morning at 10:30am (ET) to talk about current news and our boring lives and to make fun of LaEscapee! If we are ever running late, it's PhilJD's fault.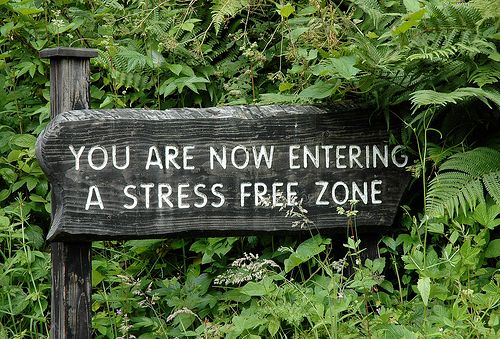 This Day in History
Iran releases American hostages; Ronald Reagan and John F. Kennedy inaugurated as President.
Breakfast Tunes
Something to Think about over
Coffee

Prozac
I look to the future because that's where I'm going to spend the rest of my life.
Breakfast News
This Is The Horrific Squalor Refugees Endure In France
Crowds of men jumped and pushed each other, as they scrambled for one precious pair of new rain boots from a tiny truckload that a Belgian man was handing to refugees in the rain-soaked Dunkirk suburb of Grande-Synthe.

Scenes like this occur regularly in France's newest refugee camp, near the banks of the English Channel, where thousands of people are living outdoors in ankle-deep mud and sludge in an area of the country known for its frigid and wet climate.

Grande-Synthe's population, which has exploded in part due to Islamic State activity in Iraqi Kurdistan, waits in a perpetual state of uncertainty for a chance to cross into the United Kingdom. Luckily, individual volunteers are working alongside international organizations like Doctors Without Borders to vastly improve basic living standards.
Islamic State to halve fighters' salaries as cost of waging terror starts to bite
The Islamic State jihadist group has announced plans to halve the monthly salaries of its members in Syria and Iraq as the economic reality of waging war on several fronts takes its toll.

The Syrian Observatory for Human Rights, which relies on a network of activists, medics, and fighters across Syria for information on Isis, published what it said was an official statement from the militant group announcing the cuts.
"Because of the exceptional circumstances that the Islamic State is passing through, a decision was taken to cut the salaries of the mujahedeen in half," the Arabic statement said.

"No one will be exempt from this decision no matter his position, but the distribution of food assistance will continue twice a month as usual," it said.

Isis has declared a self-styled "caliphate" across swaths of territory in Iraq and Syria, imposing its harsh interpretation of Islamic law.

According to Observatory head Rami Abdel Rahman, the salary cuts meant Syrian Isis fighters would see their salaries drop to about $200 a month.
US Supreme Court Rejects Arkansas Bid to Revive Abortion Law
The U.S. Supreme Court refused on Tuesday to revive an Arkansas law that would have banned abortions after the 12th week of pregnancy if doctors can detect a fetal heartbeat.

The justices did not comment in rejecting the state's appeal of lower court rulings that struck down the law. Federal judges had called the law inconsistent with Supreme Court rulings that generally tie restrictions to the fetus' viability, not the presence of a heartbeat. [..]

In striking down the Arkansas law in 2014, U.S. District Judge Susan Webber Wright said it was unconstitutional and violated the 1973 Roe v. Wade decision that legalized abortion until the time a fetus could viably survive outside the womb. A fetus is generally considered viable at 22 to 24 weeks. A federal appeals court panel upheld Wright's decision last year and Arkansas Attorney General Leslie Rutledge asked the Supreme Court to review the case.
Flint, Michigan, Is Charging Its People Over $100 a Month for Poisoned Water
The city of Flint still charges its constituents for water. Water that a team from Virginia Tech revealed to be toxic, in many cases. Water that runs yellow and brown and smells like sewage even when it doesn't. And according to Flint residents who spoke to Mic this weekend, that water costs between $100 and $200 a month.

"I noticed the middle of July 2014 we were getting $150 water bills," longtime Flint resident Tyrone Wooten told Mic while he picked up a case of water for his wife and two kids at Flint Fire Station 3. That was a year before the Virginia Tech team arrived to check the water and discovered high lead content and, in extreme cases, enough contaminants for the EPA to dub it "toxic waste."
Antarctic restorers uncover century-old artifacts left by early explorers
Conservationists in Australia's oldest Antarctic outpost have scraped away a hundred years of snow and ice to unearth items, from bullets to a bowl of peas, that reveal the harsh conditions battled by early explorer Douglas Mawson and his team.

Six restorers have painstakingly moved the equivalent of a 5-tonne truck of ice, or 30 cubic meters (39 cubic yards), out of a hut that was the base for critical geological and scientific surveys of the region done before World War One.

"You walk into the workshop now and the smells are very, very strong," Martin Passingham, leader of the two-month restoration effort, told Reuters by satellite telephone from the site, which is frequently lashed by blizzards.
Breakfast Blogs
Why Do Local Governments Keep Failing Their Communities on a Mass Scale? Charles Pierce, Esquire Politics
U.K. Court, in David Miranda Case, Rules Terrorism Act Violates Fundamental Rights of Free Press Ryan Gallagher, The Intercept
Robert Gates On GOP 16′ Field: 'They Don't Know What They're Talking About' John Amato, Crooks and Liars
Michael Moore: How racism poisoned Flint's water Gaius Publius, Hullabaloo
Court Points Out The Fourth Amendment Still Protects Public School Students From Illegal Searches Tim Cushing, Techdirt