Welcome to The Breakfast Club! We're a disorganized group of rebel lefties who hang out and chat if and when we're not too hungover we've been bailed out we're not too exhausted from last night's (CENSORED) the caffeine kicks in. Join us every weekday morning at 9am (ET) and weekend morning at 10:30am (ET) to talk about current news and our boring lives and to make fun of LaEscapee! If we are ever running late, it's PhilJD's fault.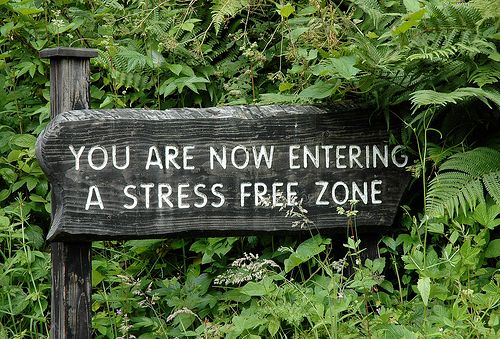 This Day in History
U.S. government warns of smoking risks, Amelia Earhart becomes first woman to fly solo across Pacific, Major League Baseball introduces designated hitter.
Breakfast Tunes
Something to Think about over
Coffee

Prozac
Those who stand for nothing fall for anything.
Breakfast News
Asia Pacific shares suffer more losses amid China policy confusion
Asia Pacific shares have suffered another torrid session after confusion about the direction of the Chinese currency caused wild gyrations on the regions stock markets.

China guided the yuan currency sharply stronger for a second straight session on Monday in a move that might calm concerns about a competitive devaluation, but only added to market confusion as to Beijing's ultimate policy intent.

Equity investors seemed less than reassured, with the Shanghai Composite Index and the CSI300 index both falling around 2% in erratic early trade, after a 10% plunge last week which triggered a global sell-off of riskier assets.
City of Chicago's law department to be reviewed by former U.S. attorney
A former U.S. attorney will conduct an independent review of the division of Chicago's law department that defends police after a judge last week accused a city attorney of hiding evidence in a lawsuit over a fatal police shooting, the department's chief said Sunday.

Dan Webb, co-chairman of the Winston & Strawn law firm, will review "practices and standards" of the federal civil rights litigation division, which represents Chicago and its officers in federal civil cases, including claims of excessive force, corporation counsel Steve Patton said.

He also said the department will bring in outside experts to provide year-long "enhanced ethics training" to the division's 45 attorneys and support staff.
Oregon standoff tension mounts as so-called '3%' groups refuse to leave
The heavily armed rightwing groups who descended on rural Harney County in eastern Oregon on Saturday – to protect the peace, they said – made clear they had no intention of leaving, as the occupation of the Malheur national wildlife refuge entered its second week.

Observers, meanwhile, noted that many such groups were extremist entities with histories of promoting bigotry, racism and violence.

On Saturday, leaders of the militia group, which began its occupation a week previously, said the outside groups were unwelcome and unnecessary.

A day later, the new militias in town said they would stay until the occupation ended, raising further concerns about the potential for violence.
Ohio police dog Jethro dies from injuries a day after shootout at grocery store
Jethro, a police dog who was shot three times in the face, shoulder and neck during a burglary investigation in north-eastern Ohio, has died.

The shooting happened early on Saturday morning, as Canton police investigated an alarm at a grocery store. Police first said Jethro, a three-year-old german shepherd, was expected to recover from his wounds.

The Police K-9 Association kept the public informed of Jethro's condition with posts to its Facebook page as officers attended the veterinary clinic where he was being treated. As the story developed, a blogger started a gofundme.com page to pay for his care and purchase new bulletproof vests for police dogs.
Manatee population bounces back 500 percent — moving off endangered list
Manatees have made a huge comeback as a result of significant improvements in habitat conditions and threat reduction.

Only about 1,267 West Indian manatees could be found in Florida when surveys began in 1991. Since then, the population has increased 500 percent – to 6,300 in that state and 13,000 overall.

Amidst this positive trend, the U.S. Fish and Wildlife Service Thursday announced its proposal to down-list the status of the manatee from endangered to threatened under the Endangered Species Act– yet keep intact federal commitments to protection that will allow the population fully recover.
Breakfast Blogs
Sean Penn, Intelligence Dangle emptywheel aka Marcy Wheeler, emptywheel
"He thought that the actual abuse was even more widespread" digby, Hullabaloo
DNC Chair, Fueled by Booze PACs, Blasts Legal Pot Zaid Jilani, The Intercept
America has grown cowardly: ISIS is no threat to our existence whatsoever Tom Engelhardt, Salon
The Great Forgetting Chris Hedges, Truthdig
Obama following in Bush's footsteps again gjohnsit, causus99percent