Welcome to The Breakfast Club! We're a disorganized group of rebel lefties who hang out and chat if and when we're not too hungover we've been bailed out we're not too exhausted from last night's (CENSORED) the caffeine kicks in. Join us every weekday morning at 9am (ET) and weekend morning at 10:30am (ET) to talk about current news and our boring lives and to make fun of LaEscapee! If we are ever running late, it's PhilJD's fault.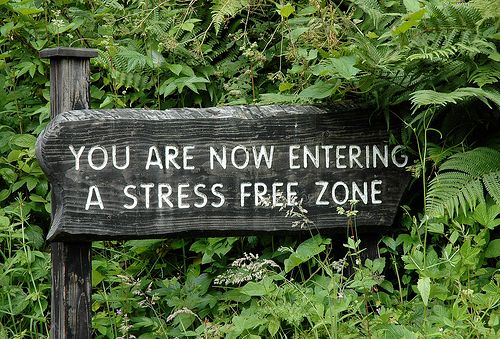 This Day in History
The Christmas poem "A Visit from St. Nicholas" is first published; Former Japanese premier Hideki Tojo is executed; Mormon religion founder Joseph Smith, Jr. is born; North Korea releases the 82 U.S. Seamen.
Breakfast Tunes
The opera Hansel und Gretel by Engelbert Humperdinck was composed in Frankfurt am Main in 1891 and 1892. The opera was first performed in Weimar on 23 December 1893, conducted by Richard Strauss. It has been associated with Christmas since its earliest performances and today it is still most often performed at Christmas time.
Something to Think about over
Coffee

Prozac
The world of reality has its limits; the world of imagination is boundless.
Jean-Jacques Rousseau
Breakfast News
US stops British Muslim family from boarding flight to visit Disneyland
A British Muslim family heading for Disneyland was barred from boarding a flight to Los Angeles by US authorities at London's Gatwick airport amid concerns of an American overreaction to the perceived terrorist threat.

US Department of Homeland Security officials provided no explanation for why the country refused to allow the family of 11 to board the planeeven though they had been granted travel authorization online ahead of their planned 15 December flight.

Senior politicians have been drawn into the case, warning that a growing number of British Muslims are being barred from the US without being told the reason for their exclusion.
Greece passes bill allowing civil partnerships for same-sex couples
Greece has enacted a human rights bill which allows civil partnership agreements between same-sex couples, despite opposition from political parties and the powerful Orthodox Church.

A number of European countries, including Britain, Spain and Cyprus, have established legislation allowing registered partnership rights for same-sex couples but the issue remains contentious in many other EU states.

Although Greece allowed such agreements for heterosexual couples in 2008 it excluded homosexual couples, a move which the European court of human rights ruled discriminatory in 2013. On Tuesday night, 193 members of the 300-seat parliament voted in favour of similar rights for same-sex couples.

The Greek prime minister, Alexis Tsipras, who has promised social reforms to mitigate the impact of the EU/IMF bailout terms, said the bill closed "a circle of embarrassment for the state".
Judge allows Utah to block federal funds to state's Planned Parenthood
A federal judge ruled on Tuesday that Utah can cut off federal funds to the state's Planned Parenthood organization, a move the Republican governor ordered after the release of secretly recorded videos by an anti-abortion group.

The ruling from US district judge Clark Waddoups reversed an earlier decision temporarily ordering the money to keep flowing to the Planned Parenthood Association of Utah.

His ruling allows Utah to cut off funds to Planned Parenthood while the organization still pursues its lawsuit against the state.
Kentucky governor orders county clerk names dropped from marriage licenses
Republican Kentucky governor Matt Bevin ordered the state to prepare new marriage licenses that do not include the names of county clerks, in an attempt to protect the religious beliefs of clerk Kim Davis and other local elected officials.

Bevin said he directed the Kentucky department of libraries and archives to issue the revised marriage license forms to all county clerks. The executive order comes after Davis, the Rowan County clerk, spent five days in jail for refusing to issue marriage licenses to same-sex couples. Davis said she could not issue the licenses because they had her name on them.

Bevin said he issued the executive order to "ensure that the sincerely held religious beliefs of all Kentuckians are honored". It was one of five executive orders he issued on Tuesday, the first of his administration, that mostly revised or suspended recent actions by former Democratic governor Steve Beshear.
NFL reportedly vetoes funding for Boston University concussion study
The NFL has withdrawn from funding a major research initiative on the relationship between football and brain disease due to concerns over the objectivity of the Boston University doctor leading the project, the ESPN news program Outside The Lines reported on Tuesday.

The seven-year, $16m study was to be funded from a $30m research grant the NFL pledged to the National Institute of Health. That headline-grabbing donation had been characterized as an "unrestricted gift" when it was announced in 2012, a condition intended as a firewall between the league and researchers.

The NFL reportedly exercised veto power upon learning Robert Stern, a professor of neurology and neurosurgery at the private research university, had been chosen to head the project. Stern has previously criticized the NFL's handling of concussions, most notably the $765m class-action settlement for players found to have the condition.
Nasa delays next Mars probe due to leaky seal on instrument
Nasa is calling off its next probe mission to Mars because there isn't enough time to fix a leaky seal on a key science instrument.

The InSight spacecraft was set for launch in March. The problem is with a protective pouch around the lander's seismometer, which was designed to measure ground movement on the planet.

Nasa managers and French designers of the instrument said they must now decide whether the pouch's vacuum seal needs to be repaired, redesigned or the mission scrapped.

The next opportunity to launch the InSight lander is in May 2018 since the best chances of launching missions between Earth and Mars occur for just a few weeks every 26 months.
Breakfast Blogs
The Crazy Is Strong in Wisconsin These Days Charles Pierce, Esquire Politics
Joint Chiefs Worked To Undermine 'Special Relationship' with Al Qaeda in Syria Joanne Leon, ShadowProof
The real scandal in the Bernie/DNC feud is the one nobody is talking about David Dayen, Salon
Self-Driving Cars Have Twice The Accidents, But Only Because Humans Aren't Used To Vehicles Following The Rules Karl Bode, Techdirt
Deepwater Horizon and Mexico Eric Loomis, Lawyers, Guns and Money