Welcome to The Breakfast Club! We're a disorganized group of rebel lefties who hang out and chat if and when we're not too hungover we've been bailed out we're not too exhausted from last night's (CENSORED) the caffeine kicks in. Join us every weekday morning at 9am (ET) and weekend morning at 10:30am (ET) to talk about current news and our boring lives and to make fun of LaEscapee! If we are ever running late, it's PhilJD's fault.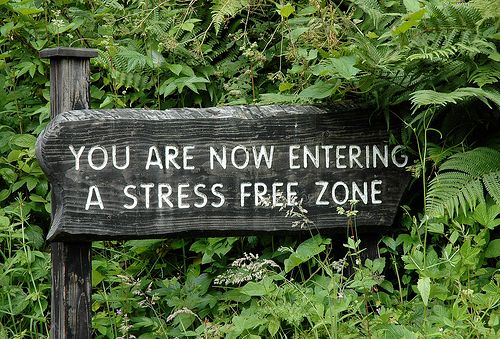 This Day in History
Germans dance on top of Berlin Wall as communism crumbles in Eastern Europe; Nazis target Jews during 'Kristallnacht'; A massive blackout hits the Northeast; Poet Dylan Thomas and Actor Art Carney die.
In 1967, The first issue of Rolling Stone Magazine was published in San Francisco. It featured a photo of John Lennon on the cover, dressed in army fatigues while acting in his recent film, How I Won the War and the first issue had a free roach clip to hold a marijuana joint. The name of the magazine was compiled from three significant sources: the Muddy Waters song, the first rock 'n' roll record by Bob Dylan and The Rolling Stones.
Breakfast Tunes
Something to Think about over
Coffee

Prozac
When one burns one's bridges, what a very nice fire it makes. Dylan Thomas
Breakfast News
Rising temperatures could drive 100m into extreme poverty, World Bank warns
The world must pair efforts to stabilise climate change with programmes to eliminate poverty if vulnerable people are to be kept from falling back into hardship as rising temperatures wreak havoc on food security and livelihoods, a report has said.

As many as 100 million people could slide into extreme poverty because of rising temperatures, which are caused by greenhouse gas emissions, the World Bank report said. The bank's most recent estimate puts the number of people living in extreme poverty this year at 702 million, or 9.6% of the world's population.
Aung San Suu Kyi casts vote in Myanmar's first free election for 25 years
Aung San Suu Kyi, the Myanmar opposition leader, and millions of Burmese have cast their votes in what is being touted as the country's first free election in 25 years.

The Nobel peace prize-winner's car inched through battling news photographers outside a school building in Yangon, the city formerly named Rangoon, and her bodyguards parted the crowds to allow her to vote. [..]

Aung San Suu Kyi's National League for Democracy (NLD) party won a 1990 election by a landslide but the results were nullified by the army generals. Aye Aye Tun, a 30-year-old bank clerk, wants the opposition leader – now 70 – to win in what foreign governments believe will be the country's most transparent poll in a generation.
Homes evacuated as second train in two days derails in Wisconsin
A Canadian Pacific freight train carrying crude oil through Wisconsin derailed on Sunday, knocking 13 cars off the tracks, spilling oil and leading 35 homes to be evacuated, in the state's second derailment in two days.

No one was injured in the 2 p.m. incident in Watertown, about 50 miles (80 kms) west of Milwaukee, and workers stopped the leak, which company spokesman Martin Cej described as minor.

Late Sunday night, the company said 35 homes had been evacuated as a precaution, and that it had reserved hotel rooms for the families who lived in them
University of Missouri black football players pledge boycott over racism concerns
Black players on the University of Missouri football team say they will boycott practices, meetings and games until the university dismisses its president or he quits, contending he has not responded adequately to concerns about racism on campus.

The move comes as a hunger strike staged by a graduate student to protest racism enters a second week. A majority of the 35,000 students at the university in Columbia, about 125 miles (200 km) west of St. Louis, are white.
Michigan city elects for the first time a Muslim majority city council
The city of Hamtramck, an enclave of Detroit, made history this week when it became what is likely the first city in America to elect a Muslim-majority city council.

Historically Polish, the city of about 22,000 voted three Muslim Council candidates onto the six-member panel, one of whom was an incumbent Muslim council member not up for reelection this year. This means that the freshly formed council now has a two-thirds Muslim majority. The mayor, Karen Majewski, is Polish.

According to Bill Meyer, a Hamtramck community leader who isn't Muslim, the incumbent Muslim councilmen have accomplished a lot for the city.
Must Read Blog Posts
Confirmed: Intelligence Community Claimed Credit and Top Secret Status for Open Source Intelligence emptywheel aka Narcy Wheeler, emptywheel
The TPP and State Sovereignty: A Toothless Preamble, Weak Code of Conduct, Secret Proceedings, and a Tobacco Carve-Out That Might Not Carve Out Lambert Strether of Corrente, naked capitalism
White Republicans are revolting: They keep winning elections, and keep getting angrier David T. S. Jomnas, Salon
How Law Enforcement Can Use Google Timeline To Track Your Every Move Jana Winter, The Intercept
"Destroying Us From the Inside": Retired Politicians Launch Attack on Big Money Politics Jon Sshwarz, The Intercept