Welcome to The Breakfast Club! We're a disorganized group of rebel lefties who hang out and chat if and when we're not too hungover we've been bailed out we're not too exhausted from last night's (CENSORED) the caffeine kicks in. Join us every weekday morning at 9am (ET) and weekend morning at 10:30am (ET) to talk about current news and our boring lives and to make fun of LaEscapee! If we are ever running late, it's PhilJD's fault.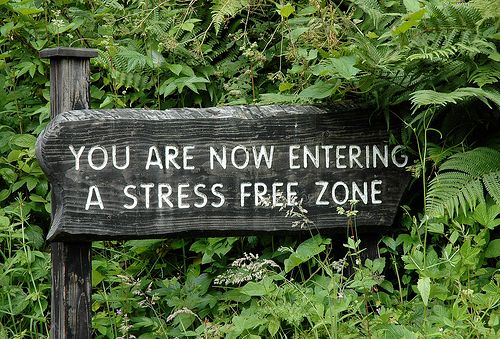 This Day in History
Columbus lands in Americas; USS Cole bombed in Yemen; Soviet leader Khrushchev bangs shoe at UN; Blast rips Bali nightclub; Opera's Luciano Pavarotti born; Singer John Denver dies in plane crash.
Breakfast Tunes
Something to Think about over Coffee Prozac
Learning music by reading about it is like making love by mail.
Breakfast News
Western economies are still too weak to cope with Fed rate rise, says China
The slow recovery of western economies means the US Federal Reserve should not raise interest rates yet, according to the Chinese finance minister.

Speaking on the sidelines of the annual meeting of the World Bank and International Monetary Fund in Lima, Lou Jiwei said developed economies were to blame for the global economic malaise because their slow recoveries were not creating enough demand.

"The United States isn't at the point of raising interest rates yet and under its global responsibilities it can't raise rates," Lou said in an interview published in the China Business News on Monday.
US government deporting Central American migrants to their deaths
The US government is deporting undocumented immigrants back to Central America to face the imminent threat of violence, with several individuals being murdered just days or months after their return, a Guardian investigation has found.

The Guardian has confirmed three separate cases of Honduran men who have been gunned down shortly after being deported by the US government. Each was murdered in their hometowns, soon after their return – one just a few days after he was expelled from the US.

Immigration experts believe that the Guardian's findings represent just the tip of the iceberg. A forthcoming academic study based on local newspaper reports has identified as many as 83 US deportees who have been murdered on their return to El Salvador, Guatemala and Honduras since January 2014.
Indigenous Peoples Day celebrated alongside Columbus Day in US
More cities are recognising Native Americans on Columbus Day this year as they revive a movement to change the name of the holiday and celebrate the history and contributions of indigenous cultures.

As the US observes Columbus Day on Monday, it will also be Indigenous Peoples Day in at least nine cities, including Albuquerque; Portland, Oregon; St Paul, Minnesota; and Olympia, Washington.

Encouraged by city council votes in Minneapolis and Seattle last year, Native American activists made a push in dozens of cities in recent months to get local leaders to officially recognise the second Monday of October as Indigenous Peoples Day. Their success was mixed.
Tamir Rice shooting justified, say expert reports, as grand jury process continues
Two dozen people have already died from hunger and drinking contaminated water in drought-stricken Papua New Guinea, but the looming El Niño crisis could leave more than four million people across the Pacific without enough food or clean water.

The El Niño weather pattern – when waters in the eastern tropical Pacific ocean become warmer, driving extreme weather conditions – may be as severe as in 1997-98, when an estimated 23,000 people died, forecasters believe.

In Papua New Guinea's Chimbu province in the highlands region, a prolonged drought has been exacerbated by sudden and severe frosts which have killed off almost all crops. The provincial disaster centre has confirmed 24 people have died from starvation and drinking contaminated water.
Tamir Rice shooting justified, say expert reports, as grand jury process continues
Two outside experts have said a policeman was justified in shooting 12-year-old Tamir Rice, who had a pellet gun, because he legitimately believed the boy posed a threat.

Timothy Loehmann shot Tamir in November 2014 within seconds of seeing the youngster sitting in a gazebo at a Cleveland city park. Like the cases of Michael Brown in Ferguson and Eric Garner in New York, the killing of Tamir has become part of a national outcry about minorities, especially black boys and men, dying during encounters with police.

The Cuyahoga county prosecutor, Timothy McGinty, released the reports on Saturday night. Although they will be included in evidence submitted to a grand jury, the prosecutor will not make any recommendations.
Julian Assange: police removed from outside Ecuadorian embassy
Scotland Yard has called off its multimillion pound 24-hour surveillance of the Ecuadorian embassy where Julian Assange has been living for 40 months, having decided the operation is "no longer proportionate".

The WikiLeaks founder, an Australian national, sought political asylum at the embassy in June 2012 to avoid extradition to Sweden, where prosecutors want to question him over rape and sexual assault allegations.

Metropolitan police officers had since maintained a constant watch of the embassy in Knightsbridge, central London, at a cost of at least £11.1m, according to figures released by Scotland Yard in June.
Series of small earthquakes hit near Oklahoma crude oil storage hub
A series of small earthquakes have been recorded across northern Oklahoma, following two moderate earthquakes in the area on Saturday.

The US Geological Survey (USGS) reported that nine quakes ranging in magnitude from 2.5 to 3.7 were recorded between 5.07pm on Saturday and 5.27am on Sunday. No injuries or damage were reported. Geologists say damage is not likely in quakes below magnitude 4.0.

The latest seismic activity came after a 4.5 magnitude temblor on Saturday afternoon near Cushing and a 4.4 magnitude quake on Saturday morning south-west of Medford.

The Oklahoma Geological Survey has said it is likely that many recent earthquakes in the state have been triggered by the injection of wastewater from oil and natural gas drilling operations.
—–
Must Read Blog Posts
The Ungodly, Destructive Power of the Citizens United Decision Charles Pierce, Esquire Politics
America's Failed Quagmire emptywheel aka Marcy Wheeler, emptywheel
Did the European Court of Justice Just Torpedo the Mother of All US Trade Agreements? Don Quijones, naked capitalism
Podcast: Journalist Anand Gopal on MSF Hospital Attack & Next Phase of Afghanistan War Kevin Goszttola, ShasowProof
About that war crime … Who's taking orders from who in the Afghan war? Gaius Publius, Hullabaloo
—–