Welcome to The Breakfast Club! We're a disorganized group of rebel lefties who hang out and chat if and when we're not too hungover we've been bailed out we're not too exhausted from last night's (CENSORED) the caffeine kicks in. Join us every weekday morning at 9am (ET) and weekend morning at 10:30am (ET) to talk about current news and our boring lives and to make fun of LaEscapee! If we are ever running late, it's PhilJD's fault.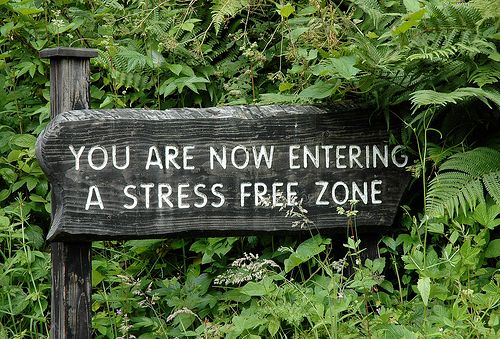 This Day in History
Deadly fires scorch Chicago and other parts of Upper Midwest; Communist Poland bans labor groups; Alexander Solzhenitsyn wins Nobel Prize for Literature; Don Larsen pitches 'perfect' World Series game.
Breakfast Tunes
Something to Think about over Coffee Prozac
Hope is being able to see that there is light despite all of the darkness.
Breakfast News
Oil price slump turns Saudi surplus into huge deficit, IMF report shows
The full extent of the impact of slumping crude prices on Saudi Arabia's public finances has been highlighted by the International Monetary Fund in a new report telling oil exporters to be braced for a prolonged period of disruption to their budgets.

The fund's half-yearly fiscal monitor report shows that in the past three years a hefty budget surplus in Saudi Arabia has been turned into a deficit of more than 20% of GDP – double the shortfalls seen in the UK and the US during the worst of the global slump of 2008-09.
Brazil's president Dilma Rousseff loses legal battle and could face impeachment
Brazil's besieged president, Dilma Rousseff, has lost a major battle after the federal audit court rejected her government's accounts from 2014, paving the way for her opponents to try to impeach her.

In a unanimous vote the federal accounts court, known as the TCU, ruled Rousseff's government manipulated its accounts in 2014 to disguise a widening fiscal deficit as she campaigned for re-election.

The ruling, the TCU's first against a Brazilian president in nearly 80 years, is not legally binding but will be used by opposition lawmakers to argue for impeachment proceedings against the unpopular leftist leader in an increasingly hostile congress.
Supreme court justices clash over death penalty in Kansas murder cases
Supreme court tensions over capital punishment burst into the open again on Wednesday as rival justices clashed over a series of gruesome murders in Kansas that could overturn two-thirds of the US state's death row cases.

The related cases before the court, Kansas v Gleason and Kansas v Carr, challenge the Kansas state supreme court's decision to overturn death sentences on the grounds that inadequate jury instructions were given.

Due to language used by judges in the original trials, jurors may not have realised they were able to consider mitigating circumstances that were not proven beyond reasonable doubt.
California governor signs bill aiming to double energy efficiency
California's governor on Wednesday signed an ambitious bill to combat climate change by increasing the state's renewable electricity use to 50% and doubling energy efficiency in existing buildings by 2030.

Governor Jerry Brown approved the measure after losing a political battle against oil interests as he also tried to cut petroleum use by half in the most populous US state.

He characterized that loss as a short-term setback. Still, the final bill lacked the punch that Brown hoped to deliver when he attends the United Nations climate change summit in Paris in November.
Anti-drone 'death ray' can blast vehicles out of the sky from a mile away
A team of British technology firms has developed a "death ray" for drones that can knock an unmanned aerial vehicle out of the sky by turning it off in midair up to a mile away.

"If I can see it, I can kill it," said Rick Sondag, executive vice-president of Liteye Systems, which sells the device, at the Commercial Unmanned Aerial Vehicle (UAV) Expo in Las Vegas this week.

Interest in drone-killers has grown as unmanned aerial vehicles have taken off. Their uses might be readily apparent to people who've seen hobbyist drone fliers buzzing too close to their property lines, but there are law enforcement and governmental applications too.
World's oceans facing biggest coral die-off in history, scientists warn
Scientists have confirmed the third-ever global bleaching of coral reefs is under way and warned it could see the biggest coral die-off in history.

Since 2014, a massive underwater heatwave, driven by climate change, has caused corals to lose their brilliance and die in every ocean. By the end of this year 38% of the world's reefs will have been affected. About 5% will have died forever.

But with a very strong El Niño driving record global temperatures and a huge patch of hot water, known as "the Blob", hanging obstinately in the north-western Pacific, things look far worse again for 2016.
Pumpkin pie may be missing by Christmas, thanks to climate change
Crop yields are down by half in the midwestern fields that produce the bulk of pumpkins for pies, threatening to deprive many Americans of the custardy dessert this Christmas – although Thanksgiving will probably be all right.

The town that produces 85% of the world's canned pumpkins, Morton, Illinois, has experienced increasing rainfall in the past few decades, especially during the spring planting season, something state meteorologists attribute to climate change.

"We've just had these more widespread wet conditions from these big rain events," said James Angel, who has been state climatologist of Illinois for the past 18 years, and has worked with the state water survey for 31 years.
—–
Must Read Blog Posts
The CIA Keeps (Accidentally) Legitimizing JFK Conspiracy Theories Charles Pierce, Esquire Politics
Obama's Apology Fails to Convince Médecins Sans Frontières DOD's Investigation Is Adequate emptywheel aka Marcy Wheeler, emptywheel
Privatization, Charters & High-Stakes Tests: Arne Duncan's Education Legacy Yves Smith, naked capitalism
TPP: Supposed Free Trade Agreement To Expand Copyrights And Patents Dan Wright, ShadowProof
Wikileaks Exposes Secret Deal To Get Saudi Arabia On UN Human Rights Council MIchaela Whitton, ShadowProof
The TPP Vote & the Presidential Primary Gaius Publius, Hullabaloo
Government Accountability Offices Finds Government Still Mostly Terrible When It Comes To Cybersecurity Tim Cushing, Techdirt
TPP Also Locks In Broken Anti-Circumvention Rules That Destroy Your Freedoms Mike Masnick, Techdirt