Welcome to The Breakfast Club! We're a disorganized group of rebel lefties who hang out and chat if and when we're not too hungover we've been bailed out we're not too exhausted from last night's (CENSORED) the caffeine kicks in. Join us every weekday morning at 9am (ET) and weekend morning at 10:30am (ET) to talk about current news and our boring lives and to make fun of LaEscapee! If we are ever running late, it's PhilJD's fault.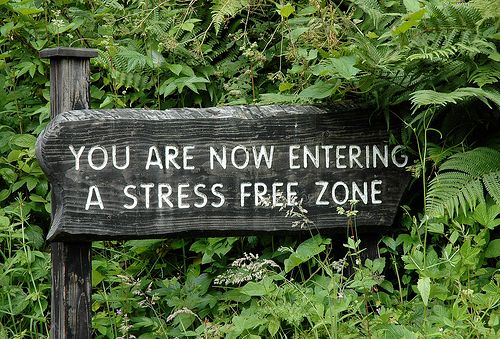 This Day in History
Guerrilla leader Che Guevara executed in Bolivia; Anthrax-laced letters sent to Capitol Hill; Achille Lauro hijackers surrender; Andrei Sakharov wins Nobel Peace Prize; Musician John Lennon born.
Breakfast Tunes
Something to Think about over Coffee Prozac
Life is what happens while you are busy making other plans.
Breakfast News
US naval manoeuvres in South China Sea risk clash with Beijing
Officials in Beijing have expressed concern after the United States signalled it was poised to up the ante in the South China Sea by sending warships through waters claimed by China.

American navy vessels are preparing to sail through a 12-nautical mile zone around the disputed Spratly islands that China claims as its own territory, the Financial Times reported on Thursday, citing a senior US official.

Those manoeuvres are expected to begin over the next two weeks, the newspaper added.
Libya national unity government announced by UN after months of talks
The UN envoy for Libya has announced a national unity government for Libya after months of difficult talks between the north African country's two rival governments.

Bernardino Leon told a press conference late Thursday that the names of candidates for the national unity government have been decided.

The announcement is a step toward stitching together the oil-rich but chaotic country that fell apart after the overthrow of former dictator Muammar Gaddafi in 2011. The country has been split between an Islamist-backed government based in Tripoli and an internationally recognised government in the country's east.
Blair asked to give evidence to Gaddafi compensation inquiry
The former prime minister Tony Blair has been asked to give evidence to a parliamentary committee looking into the failure to include UK victims of IRA violence in a compensation deal with the former Libyan leader Muammar Gaddafi.

Lawyers for victims of attacks in which semtex explosives supplied by Gaddafi were used said that Blair had "questions to answer" about why they were locked out of a 2008 deal in which Libya paid about £1bn in compensation to US victims of terrorism.

The deal provided Gaddafi's regime with immunity from terrorism-related lawsuits, effectively invalidating the claims of British victims who were suing Libya in the US courts.

The Commons Northern Ireland committee, which is conducting an inquiry into the compensation issue, has been handed a copy of an email sent to Blair's office by the then ambassador to Tripoli, Sir Vincent Fean, in 2008, a few days before Blair met Gaddafi in Libya.
Republicans in disarray as Kevin McCarthy drops out of House speaker race
Chaos overtook the Republican party on Thursday, as the election for a new House speaker was postponed after current majority whip Kevin McCarthy backed out of the race.

The current House speaker, John Boehner, told the conference that the election was postponed at a meeting that was supposed to see the House Republicans vote for their nominee for speaker.

It is still unclear whether the vote on the House floor for speaker, which had been scheduled for 29 October, will be postponed. No new date has yet been set for the Republican party vote, which would have selected the GOP nominee today.
Smoking set to kill one in three young Chinese men as country faces 'epidemic'
Smoking will kill about two million Chinese in 2030, double the 2010 toll, according to researchers who warned of a "growing epidemic of premature death" in the world's most populous nation.

On current trends, one in three young Chinese men will be killed by tobacco, the team wrote in The Lancet medical journal. Among women, though, there were fewer smokers and fewer deaths.
—–
Must Read Blog Posts
The Ongoing Destruction of Public Education Charles Pierce, Esquire Politics
On Same Day Cabinet Decided to Punt on Back Doors, Tim Cook Said NSA Would Stop Asking for Them emptywheel aka marcy Wheeler, emptywheel
How TPP Stands To Significantly Boost U.S. Military Power In Asia-Pacific Region Kevin Gosztola, ShadowProof
Drug Testing Welfare Applicants Was Waste Of Time And Money Dan Wright, ShadowProof
A Short History of U.S. Bombing of Civilian Facilities Jon Schwarz, The Intercept
Once More: The TPP Agreement Is Not A Free Trade Agreement, It's A Protectionist Anti-Free Trade Agreement Mike Masnick, Techdirt
No, Making Fun Of Donald Trump's Stupid Red Hat Isn't Trademark Infringement Tim Geigner, Techdirt
—–