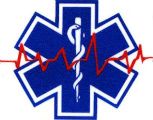 Welcome to the Health and Fitness News, a weekly diary which is cross-posted from The Stars Hollow Gazette. It is open for discussion about health related issues including diet, exercise, health and health care issues, as well as, tips on what you can do when there is a medical emergency. Also an opportunity to share and exchange your favorite healthy recipes.
Questions are encouraged and I will answer to the best of my ability. If I can't, I will try to steer you in the right direction. Naturally, I cannot give individual medical advice for personal health issues. I can give you information about medical conditions and the current treatments available.
Once again this week's H & F news is abbreviated due to other pressing matters.
You can now find past Health and Fitness News diaries here and on the right hand side of the Front Page.
Ask Well: A Myth About Refreezing Foods

By Roni Caryn Rabin, The New York Times
The notion that you cannot refreeze thawed foods "is a myth," said Tina Hanes, a registered dietitian with the United States Department of Agriculture's Food Safety and Inspection Service. Any raw or cooked food that has been thawed can be refrozen as long as it was thawed properly – in the refrigerator, not on the counter – and hasn't spoiled. That includes raw meat, poultry, fish and seafood, Ms. Hanes said.

"It's one of the most popular questions we get on our hotline," she said, "but it is safe to refreeze raw meat, as long as it's not spoiled." [..]

"You can refreeze anything as long as it's been handled properly," Ms. Hanes said, adding that it is safe to thaw and then refreeze frozen fruit, vegetables, breads, cakes, processed foods and other items. The process, however, may affect their texture, taste and color, making them mushy or dried out and less appetizing, depending on the item.