Welcome to The Breakfast Club! We're a disorganized group of rebel lefties who hang out and chat if and when we're not too hungover we've been bailed out we're not too exhausted from last night's (CENSORED) the caffeine kicks in. Join us every weekday morning at 9am (ET) and weekend morning at 10:30am (ET) to talk about current news and our boring lives and to make fun of LaEscapee! If we are ever running late, it's PhilJD's fault.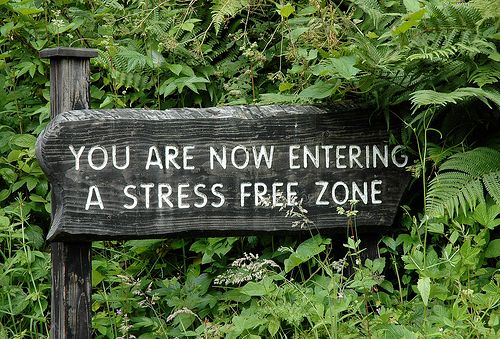 This Day in History
Four black girls killed in a church blast in Alabama; President George W. Bush vows massive rebuilding after Hurricane Katrina; Nazi Germany adopts Nuremberg laws; Agatha Christie and Oliver Stone born.
Breakfast Tunes
Something to Think about over Coffee Prozac
Freedom is nothing but a chance to be better.
Breakfast News
Thousands of refugees may lose right of asylum under EU plans
European governments are aiming to deny the right of asylum to innumerable refugees by funding and building camps for them in Africa and elsewhere outside the European Union.

Under plans endorsed in Brussels on Monday evening, EU interior ministers agreed that once the proposed system of refugee camps outside the union was up and running, asylum claims from people in the camps would be inadmissible in Europe.
Australian leader Tony Abbott ousted by Malcolm Turnbull after party vote
The Australian prime minister, Tony Abbott, has been ousted after losing a dramatic late-night party ballot to his communications minister, Malcolm Turnbull.

The move, capping a tumultuous period in the nation's political life, means that Turnbull is now set to be sworn in as Australia's fifth prime minister in five years.

Turnbull secured 54 votes from his parliamentary colleagues, giving him a narrow edge over Abbott's 44 votes, after promising a new style of leadership that respected voters' intelligence and restored traditional cabinet government.
Ferguson Commission recommends drastic overhaul of city policing system
A drastic overhaul of policing and the criminal justice system in Ferguson, Missouri, and the surrounding region is needed to address the unfair treatment of black residents, according to a panel established by the state's governor after last year's civil unrest. [..]

Among dozens of other recommendations, the panel called for the consolidation of St Louis County's fragmented police and courts system, under which 60 separate police departments and 81 different courts oversee a little more than 1 million people.

The system, which was criticised by the US Department of Justice earlier this year for systematically penalising African American residents with costly fines and fees for minor offences, was described by the commission on Monday as an "impediment to justice for many of our region's citizens".

It called for the merging of police departments and said the Missouri state supreme court should take control of the county courts system in order to reduce it to a smaller network of fewer, larger courts.
Hanging chad redux? Old voting devices could create new crisis, report finds
The United States is heading for another catastrophe in its voting system equivalent to the notorious "hanging chad" affair that shook the country in 2000 and propelled George W Bush into the White House, experts on electoral procedures are warning.

The voting technology deployed by most states around the country is now so antiquated and unreliable that it is in danger of breaking down at any time, the experts say. Some states are having to go on eBay to buy spare parts for machines that are no longer manufactured.

The extent of decay in America's electoral infrastructure is laid bare in a new report from the Brennan Center, a nonpartisan institute at the New York University School of Law specializing in democracy and justice. Having consulted more than 100 voting specialists in all 50 states, the center concludes that the country is facing an impending crisis in the way it conducts elections.
Two untamed wildfires displace 23,000 people in northern California
Two explosive wildfires have displaced 23,000 people in northern California and threaten to wreak more devastation in rural communities, which have lost hundreds of homes.

The so-called Valley fire in Lake County raged untamed on Monday after incinerating 61,000 acres, or 95 square miles, in just two days.

Overcast weather grounded firefighting airplanes and helicopters, leaving ground crews to battle without air cover and prompting warnings of worse to come from a blaze that is just 5% contained.
California drought: Sierra Nevada snowpack falls to 500-year low
The Sierra Nevada snowpack that is a critical water source for California fell to a 500-year low last winter – far worse than scientists had estimated and underlining the severity of the current drought, according to new research.

The snow accumulation in the mountains was just 5% of what is normal, inflating the risk of wildfires, drying up wells and orchards, and pushing communities into water rationing.

Scientists had earlier thought that the snow pack was the lowest in 100 years, after a winter that was the warmest on record. Now it turns out it was actually the lowest in five centuries, according to research published in Nature Climate Change on Monday.
Whales to gain 'long-sought protections' as navy limits sonar use, activists say
A federal court has ordered a settlement in two cases that challenged the United States navy's training and testing activities off the coasts of Hawaii and Southern California.

Environmental legal aid organization Earthjustice tells the Guardian that the settlement will secure "long-sought protections for whales, dolphins, and other marine mammals by limiting navy activities in vital habitats".

The settlement announced on Monday establishes new regulations from 2018 that the navy must abide by when conducting activities in the water.
—–
Must Read Blog Posts
Two Short Paragraphs That Summarize the U.S. Approach to Human Rights Advocacy Glenn Greenwald, The Intercept
Attorneys: U.S. Claims 'Unchecked Power' to Keep Gravely Sick Prisoner at Guantanamo Kevin Gosztola, The Dissenter @ ShadowProof
Student Loan Crisis Driven By For-Profit Colleges, Report Shows Dan Wright, The Bullpen @ ShadowProof
Spies Have Feelings, Too Charles Pierce, Esquire Politics
DOJ Helping Law Enforcement Agencies Fight Back Against Asset Forfeiture Reform Tim Cushing, Techdirt
—–
Your Moment of Zen
—–