Welcome to The Breakfast Club! We're a disorganized group of rebel lefties who hang out and chat if and when we're not too hungover we've been bailed out we're not too exhausted from last night's (CENSORED) the caffeine kicks in. Join us every weekday morning at 9am (ET) and weekend morning at 10:30am (ET) to talk about current news and our boring lives and to make fun of LaEscapee! If we are ever running late, it's PhilJD's fault.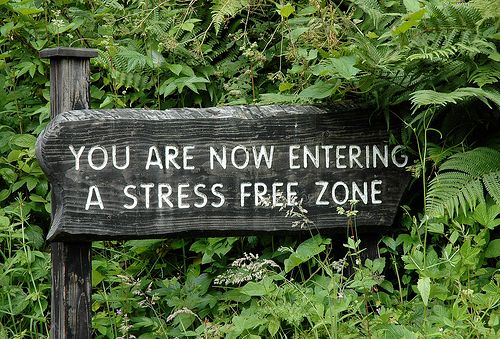 This Day in History
Vietnam War deserters and draft evaders receive conditional amnesty; Palestinian refugees massacred in Lebanon; Mexico pushes for independence; Opera star Maria Callas dies; Blues great B.B. King born.
Breakfast Tunes
Something to Think about over Coffee Prozac
You have to learn the rules of the game. And then you have to play better than anyone else.
Breakfast News
West 'ignored Russian offer in 2012 to have Syria's Assad step aside'
Russia proposed more than three years ago that Syria's president, Bashar al-Assad, could step down as part of a peace deal, according to a senior negotiator involved in back-channel discussions at the time.

Former Finnish president and Nobel peace prize laureate Martti Ahtisaari said western powers failed to seize on the proposal. Since it was made, in 2012, tens of thousands of people have been killed and millions uprooted, causing the world's gravest refugee crisis since the second world war.

Ahtisaari held talks with envoys from the five permanent members of the UN security council in February 2012. He said that during those discussions, the Russian ambassador, Vitaly Churkin, laid out a three-point plan, which included a proposal for Assad to cede power at some point after peace talks had started between the regime and the opposition.

But he said that the US, Britain and France were so convinced that the Syrian dictator was about to fall, they ignored the proposal.
Democrats hold firm on US-Iran nuclear deal but Republicans vow to fight on
As expected, Democrats have again rejected Republican efforts to stop Barack Obama's nuclear accord with Iran in a repeat of a vote that took place last week and effectively paved the way for the president to implement the landmark deal. [..]

Last week Republicans fell two votes shy of reaching the necessary count, and were hopeful on Tuesday that two Democrats would change their votes under pressure from constituents opposed to the deal.

But Democrats did not waver, Republicans on Tuesday again failed to get the 60 votes needed to break the Democratic filibuster of a procedural vote. The vote, which was again preceded by several hours of debate in the Senate, signaled that the president can move forward with implementing the deal.
Australia resists nuclear disarmament push because it relies on US deterrent
Prospects for nuclear disarmament are "bleak" under the current non-proliferation treaty, Australian diplomats have conceded in cables back to Canberra, but the country will resist growing global support for a new treaty banning nuclear weapons because of a dependence on the nuclear deterrent capability of the US.

A tranche of internal government emails from within the Department of Foreign Affairs and Trade reveals Australia's opposition to a 116-nation push to ban nuclear weapons is leaving it increasingly isolated globally, and especially among anti-nuclear neighbours.

The emails, released under freedom of information, reveal Australia is increasingly worried about an Austrian-led push for a treaty to ban all nuclear weapons.
Study finds young people on antidepressants more prone to violence
Young people taking antidepressants such as Prozac and Seroxat are significantly more likely to commit violent crimes when they are on the medication, but taking higher doses of the drugs appears to reduce that risk, scientists said.

In research published in the PLoS Medicine journal, the scientists said that while their finding of a link does not prove that such drugs cause people to be more violent, further studies should be conducted and extra warnings may be needed in future when they are prescribed to people aged 15 to 24.
Twelve Cuban migrants and one dog sail ashore on Miami Beach
Twelve Cuban migrants and their dog have washed up on the tourist-lined sands of Miami Beach after sailing across the Florida Straits in a makeshift sailing boat.

The group included 11 men, a woman and a dog, said Miami Beach police spokeswoman Vivian Thayer.

Under the United States' "wet-foot, dry-foot" policy, Cuban migrants who reach US soil on smuggler vessels without visas are permitted to stay, unlike any other nationality. Those caught at sea, however close to shore, are repatriated unless they need urgent medical attention or can show they would suffer political persecution upon return to Cuba.
—–
Must Read Blog Posts
The right's cynical, sinister shutdown plan: No one wants a shutdown – except demolition-minded wingnuts, who always get their way David Dayen, Salon
Julian Assange: US & Israel Planned To Overthrow Assad In 2006 Kit O'Connell, Community @ ShadowProof
The Special Sanger Cyber Unicorn: Iran Warmonger Edition emptywheel aka Marcy Wheeler, emptywheel
Second Circuit Rules That Dodd-Frank Whistleblower Protections Protect … Whistleblowers Nathan Tankus, naked capitalism
A Canadian Mining Company Is Polluting Zambia Charles Pierce, Esquire Politcs
Coming To A Surveillance State Near You: Lip-Reading Computers Glyn Moody, Techdirt
Federal Court Finally Says That Gag Order On 11-Year-Old National Security Letter Should Be Lifted Already Mike Masnick, Techdirt
—–
Your Moment of Zen
—–