Welcome to The Breakfast Club! We're a disorganized group of rebel lefties who hang out and chat if and when we're not too hungover we've been bailed out we're not too exhausted from last night's (CENSORED) the caffeine kicks in. Join us every weekday morning at 9am (ET) and weekend morning at 10:30am (ET) to talk about current news and our boring lives and to make fun of LaEscapee! If we are ever running late, it's PhilJD's fault.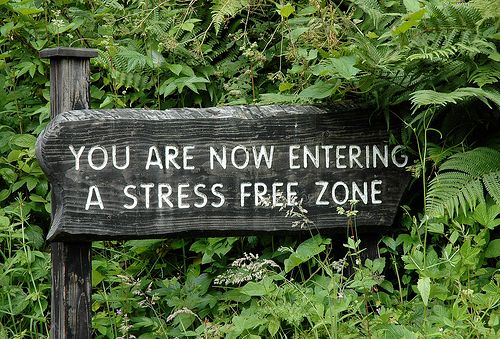 This Day in History
Crisis unfolds in Little Rock, Ark. over racial integration in schools; Ford rolls out its ill-fated Edsel; Attorney William Kunstler dies; Mark Spitz sets Olympic gold record; Singer Beyonce born.
Breakfast Tunes
Something to Think about over Coffee Prozac
There are some people who, if they don't already know, you can't tell 'em.
Breakfast News
Syrian refugee crisis: senators call on US to take in thousands more
Aid groups and at least 14 senators have called on the US government to take in thousands more Syrian refugees by the end of 2016, amid international outcry prompted by shocking images of a three-year-old boy's body lying face down in the surf in Turkey.

The boy, Aylan Kurdi, his older brother Galip, five, and mother died while trying to reach Europe. The family's story, and images of Aylan, captured the world's attention and appeared on the front pages of newspapers worldwide this week.

The US senators have recommended the US take in at least five times more than the approximately 1,500 Syrian refugees that Washington has admitted since the conflict began in 2011.
Deputies of Kentucky clerk jailed over gay marriage stance will issue licenses
A Kentucky county clerk's office will issue marriage licenses once again on Friday after a federal judge placed the defiant clerk into the custody of US marshals for denying an order to provide the paperwork.

In a winding five-hour hearing on Thursday, five of six deputies at Rowan county clerk Kim Davis's office told US district Judge David Bunning they would comply with his order – grudgingly, in some cases, with one saying it was the "hardest thing" to have to do.

Their acquiescence opened a door Thursday afternoon for Davis to be released, a resolution Bunning sought after placing the the 49-year-old clerk behind bars. The judge said they were free to follow the law despite the contention of Davis's attorneys that they could not act without Davis's consent. Only the clerk's son, Nathan, refused to comply.
US Justice Department tightens rules on cellphone tracking devices
Some federal agencies' use of devices that track cellphone locations will now be restricted to cases where officers have obtained a search warrant, according to a policy released by the US Justice Department on Thursday.

Until now, agencies such as the FBI and the Drug Enforcement Administration have been able to use so-called cell-site simulators without applying for a warrant or outlining a probable cause.

Cell-site simulators replicate cell towers to pick up location-identifying information that allow law enforcement to apprehend fugitives, conduct narcotic investigations or rescue a kidnapped child, the Justice Department said.

But the new guidance pointed out they must be used in accordance with the "protections of the constitution".
Edward Snowden says Hillary Clinton 'ridiculous' to think emails were secure
Edward Snowden has branded as "completely ridiculous" the idea that Hillary Clinton's personal email server was secure while she was secretary of state.

The National Security Agency whistleblower was speaking in an interview with Al-Jazeera. [..]

On Thursday, Snowden was asked what he would say to Clinton now that she is being investigated for sending emails containing classified information while using a private server.

"This is a problem," Snowden said, "because anyone who has the clearances that the secretary of state has, or the director of any top-level agency has, knows how classified information should be handled."

He added: "If an ordinary worker at the State Department or the CIA … were sending details about the security of embassies, which is alleged to be in her email, meetings with private government officials, foreign government officials and the statements that were made to them in confidence over unclassified email systems, they would not only lose their jobs and lose their clearance, they would very likely face prosecution for it."
Deflategate: NFL to appeal after judge overturns Tom Brady's ban
Tom Brady's decision to take the Deflategate scandal to federal court has paid off, with US district judge Richard Berman ruling that the New England Patriots quarterback's suspension should be nullified after the NFL commissioner, Roger Goodell, had dispensed "his own brand of industrial justice".
—–
Must Read Blog Posts
Senator Mikulski Seals the Iran Deal and GOP Candidates Lose Their Minds Charles Pierce, Esquire Politics
The Loopholes in DOJ's New Stingray Policy emptywheel aka Marcy Wheeler, emptywheel
In No Fly List Retaliation Case, Court Rules American Muslims May Not Seek Damages from FBI Agents Kevin Gosztola, The Dissenter @ Shadowproof
Your Facebook Friends Could Cost You A Loan Dan Wright, The Bullpen @ ShadowProoof
Congressional Black Caucus Still Trying to Hurt Their Constituents By Killing the Labor Department Fiduciary Rule David Dayen, naked capita;ism
ObamaCare's Narrow Networks, and Who To Blame When "There Is No Alternative", Lambert Strether of Corrente, naked capitalism
District Court Judge Worried About NSA Running Out The Clock On Phone Records… While Appeals Court Happy To Let Clock Run Mike Masnick, Techdirt
DOJ Reasserts Its Right To Engage In Seized Data Fishing Expeditions Tim Cushing, Techdirt
—–