Welcome to The Breakfast Club! We're a disorganized group of rebel lefties who hang out and chat if and when we're not too hungover we've been bailed out we're not too exhausted from last night's (CENSORED) the caffeine kicks in. Join us every weekday morning at 9am (ET) and weekend morning at 10:30am (ET) to talk about current news and our boring lives and to make fun of LaEscapee! If we are ever running late, it's PhilJD's fault.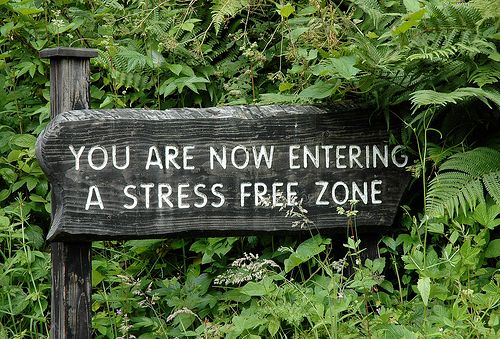 This Day in History
Soviet hard-liners mount a coup against Mikhail Gorbachev; Nazi Germany ratifies Adolf Hitler's powers; U-2 pilot Francis Gary Powers convicted by Soviet tribunal; Comedian Groucho Marx dies.
Breakfast Tunes
Something to Think about over Coffee Prozac
There are those who say fate is something beyond our command. That destiny is not our own, but I know better. Our fate lives within us, you only have to be brave enough to see it.
Breakfast News
Chelsea Manning found guilty but no solitary confinement for contraband
Chelsea Manning has been found guilty of possessing unapproved reading material by a panel at Fort Leavenworth prison but will be spared the indefinite solitary confinement that had reportedly been among her possible sentences, according to a tweet sent from her official account.

Instead the prison board ruled during a disciplinary hearing held on Tuesday that Manning will face 21 days of restrictions on her recreational activities, including no access to a gym, a library or the outdoors.

Manning was given a 35-year sentence for leaking US state secrets to WikiLeaks.
Sandra Bland's death prompts Texas lawmakers to review jail safety
The death of Sandra Bland in a rural county lockup launched a new review of jail safety in Texas, but state lawmakers were noncommittal Tuesday about whether Bland's family would be part of the process.

Republican lieutenant governor Dan Patrick did not say Bland's name while announcing that legislative hearings on jail suicides would begin in September. He said a new state senate committee is not focused on any one death, and when the question of whether Bland's relatives would be involved was raised, noted that the family had recently filed a lawsuit.

But Democratic state senator John Whitmire, who will chair the committee, made it clear that Bland's death 13 July in a Waller County jail was the impetus. Authorities say Bland hanged herself with a garbage bag, a finding her family has questioned.
Two Atlanta area police officers charged with murder after using stun guns
A grand jury indictment charging two former Atlanta area police officers with murder says a man died after the officers used stun guns on him while his hands were cuffed behind his back.

The indictment filed on Tuesday charges former East Point police sergeant Marcus Eberhart and former corporal Howard Weems in the April 2014 death of Gregory Towns Jr.
New Mexico officers to stand trial for murder in homeless man's death
A judge ruled Tuesday that two New Mexico police officers must stand trial on murder charges in the fatal, on-duty shooting of a homeless man that sparked angry protests in Albuquerque and helped lead police to overhaul use of force policies.

Pro tem judge Neil Candelaria said after a nearly two-week preliminary hearing that there was probable cause for the murder case against officer Dominique Perez and former detective Keith Sandy to go to trial.

Prosecutors filed murder charges against the two officers in the killing of 38-year-old James Boyd, who authorities say had schizophrenia. He was shot during an hours-long standoff in the foothills of the Sandia Mountains, where police accused him of camping illegally. He died at a hospital after his arm was amputated.
Kansas City woman's death is 17th reported transgender murder this year
A transgender woman was found dead early on Saturday morning after being run over by a black SUV in a parking lot behind a church in Kansas City, Missouri, it has emerged.

Tamara Dominguez, 36, was the 17th transgender woman reported murdered in the US this year, and her death was the fourth killing brought to light in the past week.

Police say that Dominguez was seen exiting the SUV around 3am on 15 August before she was hit by the driver of the vehicle, who then ran over her two more times.
Spike in refugee arrivals pushes Greek island of Lesbos to 'breaking point'
An unprecedented spike in refugee arrivals on Greek shores is pushing the resort island of Lesbos to "breaking point", with some 2,000 people landing there every day, an aid group warned on Tuesday.

The International Rescue Committee (IRC) warned that the sheer volume of the arrivals was overwhelming the already limited support structure on Lesbos.

In the last week alone, 20,843 migrants – virtually all of them fleeing war and persecution in Syria, Afghanistan and Iraq – have arrived in Greece, which has seen around 160,000 migrants land on its shores since January.
Idaho replaces mile marker 420 with 419.9 in attempt to thwart stoners
If you're looking for milepost 420, you won't find it in Idaho.

Idaho transportation officials say the mile marker has been replaced with 419.9 signs to curb thieves eager to own a number associated with marijuana enthusiasts.

Turns out, Idaho isn't alone in this problem. States like Washington and Colorado have also replaced 420 signs with 419.9 after consistently having to replace them after thefts by supposed sticky-fingered stoners.
First almost fully-formed human brain grown in lab, researchers claim
An almost fully-formed human brain has been grown in a lab for the first time, claim scientists from Ohio State University. The team behind the feat hope the brain could transform our understanding of neurological disease.

Though not conscious the miniature brain, which resembles that of a five-week-old foetus, could potentially be useful for scientists who want to study the progression of developmental diseases. It could also be used to test drugs for conditions such as Alzheimer's and Parkinson's, since the regions they affect are in place during an early stage of brain development.
—–
Must Read Blog Posts
Maryland Judge Rules Public Has Right To Information On Dangerous Oil Trains Kevin Gosztola, The Dissenter @ ShadowProof
[Report: Cost Of Financial Crisis Reached $20 Trillion Dan Wright, The Bullpen @ ShadowProof
Republicans Are Still Searching for Solutions to Non-Existent Problems Charles Pierce, Esquire Politics
The Alleged Death Ray Klan Terrorist emptywheel aka Marcy Wheeler, emptywheel
Julian Bond's Path And The Crossroads In Front Of Us Today Mike Lux, Crooks and Liars
Undercover Police Have Regularly Spied On Black Lives Matter Activists in New York George Joseph, The Intercept
Greenspan Imagines Better, Alternate Universe in Which Greenspan Was Not Fed Chair David Dayen, The Intercept
Hey NSA: Even If AT&T Was Collecting The Info For You, The Fourth Amendment Still Applies Mike Masnick, Techdirt
Feds Still Shrugging People Onto Terrorist Watchlists Based On Hunches Tim Cushing, Techdirt

—–
Your Moment of Zen
—–