Welcome to The Breakfast Club! We're a disorganized group of rebel lefties who hang out and chat if and when we're not too hungover we've been bailed out we're not too exhausted from last night's (CENSORED) the caffeine kicks in. Join us every weekday morning at 9am (ET) and weekend morning at 10:30am (ET) to talk about current news and our boring lives and to make fun of LaEscapee! If we are ever running late, it's PhilJD's fault.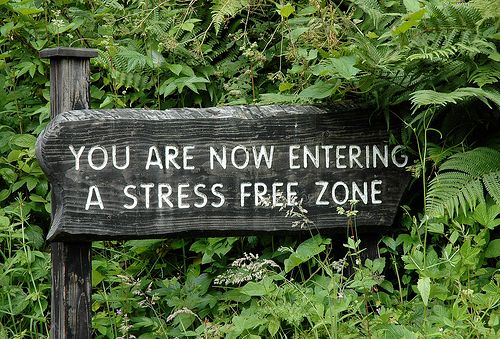 This Day in History
Start of the Watts riots in Los Angeles; President Ronald Reagan's joke causes a Cold War flap; The Mall of America opens; 'Roots' author Alex Haley born; Painter Jackson Pollock killed in auto accident.
Breakfast Tunes
Something to Think about over Coffee Prozac
Our prime purpose in this life is to help others. And if you can't help them, at least don't hurt them.
Breakfast News
Police Arrest 50 Demonstrators as State of Emergency Declared in Ferguson
At least 50 people were arrested outside the Thomas F. Eagleton Federal Courthouse in Ferguson, Missouri on Monday, where they were demanding the dissolution of the Ferguson Police Department.

Meanwhile, despite mostly peaceful protests marred by an officer-involved shooting overnight that left a teenager in critical condition, the St. Louis County declared a state of emergency for Ferguson on Monday. Demonstrators are marking the one-year anniversary of the shooting death of black teenager Michael Brown, who was killed by white police officer Darren Wilson on August 9, 2014.
Watts, 50 Years On, Stands in Contrast to Today's Conflicts
Donny Joubert watched the boy round the corner of the housing project holding what looked like a handgun. The barrel was pointed at him and the two officers from the Los Angeles Police Department. The boy was 10 or 11 years old, Mr. Joubert figured, and had more gleam than anger in his eyes. Mr. Joubert, a community activist who grew up in the project, shouted and lunged for the gun.

It was plastic. The police officers did not even reach for their holsters.

"Somewhere else, that kid would be dead," Mr. Joubert said.

That interaction, Mr. Joubert said, is the best illustration of the way the community has changed significantly in the 50 years since the Watts riots broke out on the streets here for six days starting on Aug. 11, 1965.
Girls accused in Slender Man stabbing will remain in adult court, judge rules
A Wisconsin judge ruled Monday that two girls accused of stabbing a classmate to please the online horror character Slender Man will stay in adult court, where they could face decades in prison.

The 13-year-old girls' attorneys had sought to transfer their cases to the juvenile court system, where they could be held for only five years. Psychologists called by defense lawyers testified that they would get more suitable mental health treatment in a juvenile institution.

But Waukesha County circuit judge Michael Bohren, after hearing testimony during four days of hearings in May and June, decided that the girls should remain in adult court.
Toxic Fallout Continues as Colorado Mine Spill Declared Three Times Larger Than Stated
The spill which sent toxic waste from an abandoned mine into a Colorado waterway last week released three million gallons of contaminates into the state's 126-mile Animas River-not one million, as previously announced, according to new estimates by the Environmental Protection Agency (EPA).

As the orange-hued sludge kept flowing through Colorado and into the San Juan River in New Mexico on Monday, the fallout from the massive accident continued to spread, with communities declaring states of emergency and the Navajo Nation vowing to take action against the EPA, which caused the spill.

The county of La Plata and the city of Durango, both in Colorado, each declared a state of emergency at noon on Sunday.
Sensing Keystone XL Rejection, TransCanada Scopes NAFTA Lawsuit
TransCanada Corporation, the company behind the controversial Keystone XL tar sands pipeline, is furtively planning its next steps-including suing the U.S. government-if U.S. President Barack Obama rejects the permits which would allow construction of the project to move forward, the Canadian Press reported on Monday.

While the company has publicly maintained hope that Obama will grant it permission to build the pipeline, those close to the project say TransCanada expects a rejection and is quietly considering suing the government under the North Atlantic Free Trade Agreement (NAFTA), using articles in the pact that protect companies from discrimination, unfair or arbitrary treatment, and expropriation.

NAFTA also includes a mechanism known as the Investor-State Dispute Settlement (ISDS), which allows corporations to sue a country for damages based on projected "lost profits" and "expected future profits." As Common Dreams has previously reported, there are no monetary caps to the potential award.
Japan Restarts Reactor, Lifting 2-Year Ban on Nuclear Power
Japan took a decisive step on Tuesday toward ending a two-year freeze on the use of nuclear power, as an electric utility restarted one of the dozens of reactors in the country that were taken offline after meltdowns at a plant in Fukushima in 2011.

The reactor at the Sendai Nuclear Power Plant, in Kagoshima prefecture, is the first to return to service since government regulators introduced upgraded safety standards in 2013. Most of Japan's 48 operable commercial nuclear reactors were shut down soon after the Fukushima accident, and none have operated since 2013.
Taking Firm Stance, Scotland Pushes GMO Ban
Scottish government officials announced Sunday they will impose a ban on the domestic cultivation of genetically modified (GM or GMO) crops, attracting praise from environmental and food safety campaigners.

"Scotland is known around the world for our beautiful natural environment-and banning growing genetically modified crops will protect and further enhance our clean, green status," declared rural affairs secretary Richard Lochhead in a statement.

"The Scottish Government has long-standing concerns about GM crops-concerns that are shared by other European countries and consumers, and which should not be dismissed lightly," Lochhead continued.
Bell recovered from battleship HMS Hood sunk by Bismarck in 1941
An American philanthropist and investor has recovered a bell from a British battleship that was sunk in the north Atlantic during the second world war.

A team led by the Microsoft co-founder, Paul Allen, retrieved the bell from the HMS Hood, once the largest warship in the world and the Royal Navy's flagship. It was sunk by the German battleship Bismarck in the Denmark strait between Greenland and Iceland in 1941. All but three of the Hood's 1,418-strong crew perished.
The Roanoke Island Colony: Lost, and Found?
Under a blistering sun, Nicholas M. Luccketti swatted at mosquitoes as he watched his archaeology team at work in a shallow pit on a hillside above the shimmering waters of Albemarle Sound. On a table in the shade, a pile of plastic bags filled with artifacts was growing. Fragments of earthenware and pottery. A mashed metal rivet. A piece of a hand-wrought nail.

They call the spot Site X. Down a dusty road winding through soybean fields, the clearing lies between two cypress swamps teeming with venomous snakes. It is a suitably mysterious name for a location that may shed light on an enigma at the heart of America's founding: the fate of the "lost colonists" who vanished from a sandy outpost on Roanoke Island, about 60 miles east, in the late 16th century.
—–
Must Read Blog Posts
Pentagon War Manual Gives Military License To Target & Attack Journalists Kevin Gosztola, ShadowProof
F-35: Trillion Dollar War Plane May Still Not Be Ready For Combat Dan Wright, ShadowProof
The Keystone XL Pipeline Hits a Snag Charlie Pierce, Esquire Blog
FBI Brags about Solving Not-Terrorist Not-Hacker Attack on the Grid emptywheel aka Marcy Wheeler, emptywheel
No, Inflation Doesn't Erode the Burden of Debts Natan Tankus, naked capitalism
Rotten Science tristero, Hullabaloo
3D-printed pills are a thing, and could make treatment easier Mark Thoma, MD, AMERICAbolg
Why TPP Threatens To Undermine One Of The Fundamental Principles Of Science Glynn Moody, Techdirt
Report On NYPD Body Camera Program Shows Police Union Doesn't Speak For Officers, Mostly Full Of Shit Tim Cushing, Techdirt
Shocker: Billions In Broadband Subsidies Wasted As Government Turns Blind Eye To Fraud Karl Bode, Techdirt