Welcome to The Breakfast Club! We're a disorganized group of rebel lefties who hang out and chat if and when we're not too hungover we've been bailed out we're not too exhausted from last night's (CENSORED) the caffeine kicks in. Join us every weekday morning at 9am (ET) and weekend morning at 10:30am (ET) to talk about current news and our boring lives and to make fun of LaEscapee! If we are ever running late, it's PhilJD's fault.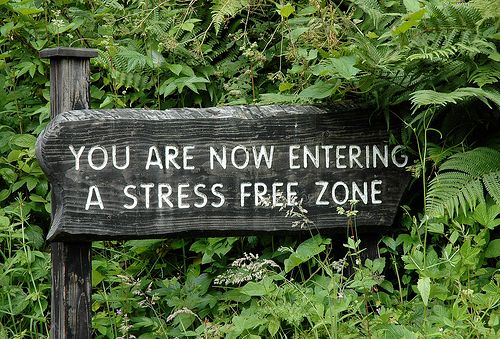 This Day in History
The first men to walk on the Moon; Viking One lands on Mars; Nazi Germany's dictator Adolf Hitler wounded in an assassination attempt; Mountaineer Edmund Hillary and musician Carlos Santana born
Breakfast Tunes
Something to Think about over Coffee Prozac
There's never one sunrise the same or one sunset the same.
Breakfast News
Greek banks reopen for first time in three weeks
Greeks were queueing outside banks on Monday morning, as the institutions opened their doors for the first time in three weeks, amid hopes that the beleaguered nation can reach a swift agreement with its international creditors on a bailout of its wrecked economy.

Limits on cash withdrawals remain in place, but have been loosened. Greeks are now able to withdraw up to €420 (£290) a week in one transaction, rather than being limited to €60 a day. But restrictions on sending money abroad and other controls have not been lifted and the Athens stock market is closed until further notice.
Greece pays off some debt as emergency loan arrives in Athens
The Greek money merry-go-round carries on in full swing as Athens received a €7.2bn (£5bn) loan from the EU and immediately spent almost all of it on repaying debts.

Greek officials confirmed on Monday they had begun paying back international lenders, not long after the emergency bridging loan arrived in the Greek government's bank account.

The EU agreed the loan on Friday to enable Athens to meet urgent debt repayments and clear arrears, both necessary hurdles if the Greek government is to get a three-year bailout worth up to €86bn.
Cuba to raise flag in Washington as embassy reopens after half a century
Diplomatic relations between the US and Cuba have been officially restored, with Cuba's foreign minister set to take the hugely symbolic step of raising his country's flag at a newly designated embassy in Washington later on Monday.

Bruno Rodríguez, visiting the US capital for the first time in his life, will conduct the ceremony at the mansion which has not functioned as an embassy for more than 50 years.

He will later attend the State Department for what both sides say will be "substantive" discussions with secretary of state John Kerry. The two top diplomats will appear together at a joint press conference.
The tech industry is threatening to drink California dry
We hear a lot about what the tech giants are doing with our data, but what are they doing with our water?

Water keeps our internet-based economy afloat by ensuring equipment in data centres stays cool enough to funtion. Yet in California, the drought-ravaged epicenter of the technology industry, water is in ever-shorter supply. Nasa scientist Jay Famiglietti predicts the state has only one year of water left. This raises serious questions about the environmental impact of our burgeoning data demands.
Ed. Note: If anyone believes this fairy tale, I have a couple of bridges in Brooklyn to sell you.
US missed Chattanooga attack but foiled 'over 60' Isis-linked plots: security chair
Three days after four marines and a sailor were killed by a gunman with Middle Eastern roots and a father who was once on the terrorism watch list, the chairman of the House homeland security committee heralded US successes against "over 60" would-be terrorist attacks by "Isis followers" in the last year.

Of the attack in Chattanooga, Tennessee, Michael McCaul said: "What keeps us up at night are really the ones that we don't know about and I'm afraid that this case really falls into that category."
Jury selection begins in Charlotte trial of officer accused of killing unarmed man
Jury selection is beginning in the trial of a white Charlotte police officer accused of fatally shooting an unarmed black man who was looking for help.

Prosecutors say Randall Kerrick fatally shot 24-year-old Jonathan Ferrell, a former Florida A&M football player, on 14 September 2013. Kerrick was arrested the day of the shooting. He was later indicted for voluntary manslaughter, which carries a prison sentence of up to 11 years.

Prosecutors say the shooting was a case of excessive force, while defense attorneys say Kerrick acted in self-defense.
Mitsubishi Materials apologizes for using US prisoners of war as slave labor
The construction company Mitsubishi Materials Corp has become the first major Japanese company to apologize for using captured American soldiers as slave laborers during the second world war, offering remorse on Sunday for "the tragic events in our past".

A company representative offered the apology on behalf of its predecessor, Mitsubishi Mining, at a ceremony at a Los Angeles museum.

"Today we apologize remorsefully for the tragic events in our past," Mitsubishi Materials' senior executive officer, Hikaru Kimura, said at the Simon Wiesenthal Center's Museum of Tolerance in Los Angeles.
French public beach closure due to Saudi royal family holiday angers locals
Beach lovers on the French Riviera expressed their anger on Sunday over the imminent arrival of the Saudi royal family, who have ordered a long stretch of beach to be closed off to the public.

"Looking after their security is fine, but they should at least let us go for a swim," said Mohamed, a disgruntled fishing enthusiast.

Nestled in the rocks between the coastal railway and the translucent waters of the Mediterranean, the grounds of the royal family's immense villa stretch across a kilometre of Riviera coastline between Antibes and Marseille.
—–
Must Read Blog Posts
Fight Big Money in Politics & Win a Year's Supply of Ben & Jerry's CTuttle, FDL
The Bipartisan Push for Internment Camps emptywheel aka Marcy Wheeler, emptywheel
O'Malley's Explanation for White Lives Matter emptywheel aka Marcy Wheeler, emptywheel
Out on the Weekend: The Blog Needs a Break from the Insanity Charles Pierce, Esquire Politics
Is it just me, or did the GOP coordinate an anti-abortion push based on a doctored video? Jon Green, AMERICAblog
It's time to stop making fun of Donald Trump gjohnsit, caucus99percent
The irrelevance of Jim Webb DCblogger, Corrente
Walker's Enemies List capper, Crooks and Liars
EU Proposes To Reform Corporate Sovereignty Slightly; US Think Tank Goes Into Panic Mode Glyn Moody, Techdirt
Washington Post Observes Encryption War 2.0 For Several Months, Learns Absolutely Tim Cushing, Techdirt
—–
Your Moment of Zen
—–