Welcome to The Breakfast Club! We're a disorganized group of rebel lefties who hang out and chat if and when we're not too hungover we've been bailed out we're not too exhausted from last night's (CENSORED) the caffeine kicks in. Join us every weekday morning at 9am (ET) and weekend morning at 10:30am (ET) to talk about current news and our boring lives and to make fun of LaEscapee! If we are ever running late, it's PhilJD's fault.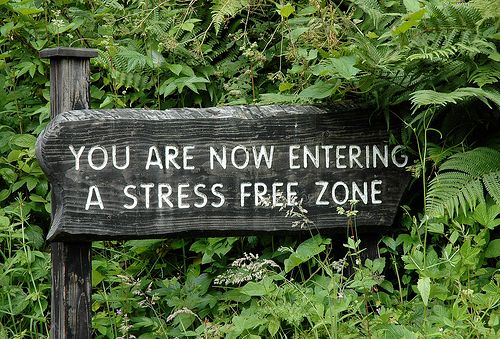 This Day in History
Britain's Prince Charles marries Lady Diana Spencer; Italy's fascist dictator Benito Mussolini born; President Dwight Eisenhower signs an act creating NASA; Artist Vincent Van Gogh dies.
Breakfast Tunes
Something to Think about over Coffee Prozac
What would life be if we had no courage to attempt anything?
Breakfast News
Turkey urged at Nato meeting not to abandon Kurdish peace process
The Turkish government has been pressed at a special Nato meeting to adopt a proportionate response towards Kurdish militants and not abandon the increasingly fragile peace process.

The Nato conference, held on Tuesday at the request of Turkey, came only hours after Recep Tayyip Erdoğan, the Turkish president, said he could not continue a peace process with Kurdish militants and urged parliament to strip politicians with links to "terrorist groups" of their immunity from prosecution.
Brussels rejects Yanis Varoufakis' claims that troika controlled Greek tax system
The European commission has denounced as "false and unfounded" claims by Greece's former finance minister Yanis Varoufakis that international creditors had exclusive control over the country's tax system.

Brussels slammed the suggestion that external supervision of the Greek tax revenue agency forced Varoufakis to consider hacking the ministry's computers as part of a secret plan to devise a parallel payment system for the nation. [..]

While creditors at the European commission, European Central Bank and International Monetary Fund provided the tax system with technical assistance, it was "simply not true" that lenders controlled it, she added.

The denunciation added a new twist to revelations that have shaken Greece after it emerged that Varoufakis, who resigned this month, had drawn up contingency plans outlining an alternative monetary system in the event of Athens being ejected from the eurozone.
John Kerry warns Congress: back Iran nuclear deal or face dire consequences
The United States risks a collapse in its future negotiating credibility if it walks away from the Iranian nuclear deal, according to US secretary of state John Kerry, who argues Congress now has little choice but to back the plan.

In his starkest warning yet to critics on Capitol Hill, Kerry also predicted the international coalition behind economic sanctions would quickly collapse and leave Iran even closer to developing an atomic bomb if the US sought to renegotiate terms.

One hundred senators and 535 members of the House of Representatives will vote in September on whether to oppose the deal struck by the coalition in Vienna, which proposes lifting sanctions in exchange for increased inspections and various restrictions on Iran's nuclear activities.
Los Angeles bans gun magazines larger than 10 rounds
Los Angeles city council has voted unanimously to ban the possession of large-capacity gun magazines, following San Francisco to become the second major city in California to take that step.

The law prohibits Los Angeles residents from possessing a handgun or rifle magazine that fits more than 10 rounds.

When the new law takes effect, residents will have 60 days to remove, sell or transfer such magazines from city limits in compliance with state law, or surrender them to the Los Angeles police department.
Petition to pardon Edward Snowden rejected by Obama administration
The White House has rejected a petition to pardon NSA whistleblower Edward Snowden, dubbing the former contractor's revelations about the US government's surveillance apparatus as "dangerous" and compromising to national security.

Responding to a "We the People" petition, launched after Snowden's initial leaks were published in the Guardian two years ago, the Obama administration on Tuesday reiterated its belief that he should face criminal charges for his actions.
Cecil the lion's death prompts calls to ban trophy hunt imports to US
Conservationists are calling on the US government to ban the the import of lions killed in trophy hunting, following the death of Cecil, Zimbabwe's most famous lion, who was allegedly killed by an American dentist this month.

As the African lion is not currently listed as threatened or endangered under the federal Endangered Species Act, it is legal to import lion trophies into the US. The US Fish and Wildlife service proposed listing African lions as threatened under the act last October.

Additionally, the service proposed a rule under section 4(d) of the act, which, if passed, "will establish a permitting mechanism for the importation of sport-hunted lion trophies, provided that the lions originate from countries with a scientifically sound management plan for African lions", according to a 2014 release from the US Fish and Wildlife Service. The service said sport hunting was not found to be a threat at the time.

Kathleen Garrigan, spokesperson for the conservation group African Wildlife Foundation, said listing the African lion as threatened would not result in "a blanket ban" on importing hunting trophies.
US dentist accused of killing Cecil the lion 'upset' as hunter becomes hunted
American Walter Palmer was said to be "quite upset" as the hunter became hunted. Zimbabwean police warned that he faced poaching charges, while there was a furious backlash on social media, with Facebook users variously calling for him to be publicly shamed, have his teeth pulled out without anaesthetic or be hunted and killed.

Cecil the lion, known for his black mane, was about 13 years old and a famous attraction for wildlife tourists in Zimbabwe until, earlier this month, he was tempted outside a national park using bait and shot with a bow and arrow. He is believed to have taken 40 hours to die.
It's nearly August and Buffalo's snow still hasn't totally melted yet
It may be almost August, but dirt-covered snow still hasn't completely melted since being dumped at a defunct Buffalo railroad station after November's record-breaking storm. ..]

City crews dumped snow in the lots after a lake-effect storm dumped more than 7ft on parts of Buffalo and the surrounding area the week before Thanksgiving. Eight months later, some of it is still there.
—–
Must Read Blog Posts
Cyber Bill Gives Companies Perfect Cover to Gut Your Privacy CTUTTLE, FDL
The Republican Party has nothing to offer except clowns, fear and hate Frederick Leatherman, FDL
Jim Comey Finally Has a Dastardly Criminal Who Made His Texts Unavailable emptywheel aka Marcy Wheeler, emptywheel
Under CISA, Data Would Automatically Get Shared with Agencies with Worse Cyberpreparedness than OPM emptywheel aka Marcy Wheeler, emptywheel
An All Around Class Act John Cole, Ballon Juice
New York City Decides To Actually Pay Attention To Its Verizon Contracts After Getting Ripped Off On FiOS Deal Karl Bode, Techdirt
Audits Of Asset Forfeiture Program Uncover Funds Used To Pay Student Loans, Property Used As Rent-Free Housing Tim Cushing, Techdirt
—–
Your Moment of Zen
—–