Welcome to The Breakfast Club! We're a disorganized group of rebel lefties who hang out and chat if and when we're not too hungover we've been bailed out we're not too exhausted from last night's (CENSORED) the caffeine kicks in. Join us every weekday morning at 9am (ET) and weekend morning at 10:30am (ET) to talk about current news and our boring lives and to make fun of LaEscapee! If we are ever running late, it's PhilJD's fault.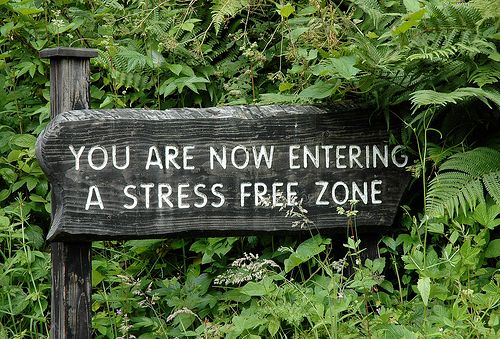 This Day in History
Live Aid concerts held in London and Philadelphia; A French revolutionary is stabbed in his bath; Civil War draft riots erupt in New York; A power blackout hits the Big Apple; Actor Harrison Ford born.
Breakfast Tunes
Something to Think about over Coffee Prozac
I ask this in all seriousness — what in the zipless fck is wrong with our species? People, here's some tips on fireworks. Do not light them off your head. Do not light them off your chest. And, when you light one, throw the damn thing as far as you can! These things explode. You're aware of that, right? Oh, and when the sign says beware of the alligator, please, you know, do your very best to beware of the damn alligator. This has been a terrible week for Charles Darwin.
Breakfast News
Greek crisis: surrender fiscal sovereignty in return for bailout, Merkel tells Tsipras
European leaders have confronted the Greek government with a draconian package of austerity measures entailing a surrender of fiscal sovereignty as the price of avoiding financial collapse and being ejected from the single currency bloc.

A weekend of high tension that threatened to break Europe in two climaxed on Sunday night at a summit of eurozone leaders in Brussels where the German chancellor, Angela Merkel, and President François Hollande of France presented Greece's radical prime minister, Alexis Tsipras, with an ultimatum.

In what a senior EU official described as an "exercise in extensive mental waterboarding" to secure Greek acquiescence to talks on a third bailout in five years worth up to €86bn (£62bn), the two leaders pressed for absolute certainty from Tsipras that he would honour what was on offer.
Psychologist accused of enabling US torture backed by former FBI chief
A prominent psychologist ousted from the leadership of the the US's largest professional psychological association for his alleged role in enabling and covering up torture has enlisted a former FBI director to fight back.

In a statement issued on Sunday, Louis J Freeh, Bill Clinton's FBI director, rejected an independent report begrudgingly embraced by the American Psychological Association (APA) as a politicized smear job. [..]

Former federal prosecutor David Hoffman, who spearheaded the 542-page investigation, found that (Dr. Stephen Behnke was an instrumental figure in more than a decade's worth of institutional enablement by the APA of torture conducted by the CIA and US military.

Hoffman concluded that Behnke, along with others, concealed close ties to colleagues in the military in order to maneuver the APA into softening its traditional rejections of torture – thereby enabling psychologists to participate – and suppressing internal dissent.
New Orleans mayor lays out broad plan to rid city of Confederate relics
As southern statehouses and cities debate the legitimacy of flying the Confederate flag, the mayor of New Orleans is proposing the most comprehensive plan yet to achieve lasting racial reconciliation in the wake of last month's mass shooting in a South Carolina black church. Mitch Landrieu wants to dismantle a historic city statuary that honors key figures of the civil war, and rename a major parkway whose namesake led the Confederacy.

Last week, Landrieu instructed the city council to begin the legal process to remove statues of Jefferson Davis, the president of the Confederacy; General Robert E Lee; General PGT Beauregard; and a monument honoring soldiers in the Battle of Liberty Place, an uprising of former Confederate soldiers in 1874. Landrieu also wants Jefferson Davis Parkway renamed to honor Dr Norman C Francis, the long-time president of Xavier University, an all-black Catholic institution.
Chris Christie: judge orders release of Bridgegate investigation notes
The law firm that wrote a report clearing New Jersey governor Chris Christie in the George Washington bridge lane-closing scandal has been ordered to turn over any handwritten notes or recordings of interviews it conducted with dozens of administration officials.

A federal judge on Friday granted the request from two former allies of Christie – now a declared candidate for the Republican presidential nomination – who are under indictment for their alleged roles in the scandal.

The request seeks notes from more than 70 interviews conducted for the report that was released last year by Gibson, Dunn and Crutcher. Christie hired the firm at taxpayer expense.
Latest TPP Draft Benefits Big Pharma By Slashing Access to Generics
With another round of Trans-Pacific Partnership negotiations slated for the end of this month, the administration of President Barack Obama is aiming to force developing nations to adopt Big Pharma-friendly policies that are so bad for public health Obama himself has opposed them in the United States.

Citing leaked drafts of the agreement, as well as officials "familiar with the latest May 11 version," Bloomberg journalist Peter Gosselin reported Friday that the deal is likely to include provisions that are almost certain to hike medicine costs while slashing access to generic drugs around the world: "At stake: hundreds of billions of dollars or more in extra costs that consumers may have to pay if the proposals make it harder for cheaper generics to win approval."

In the negotiations, Obama is pursuing corporate-friendly policies he has rejected at home.
U.S. military drills stoke politics of suspicion in Texas
To hear the conspiracy theorists tell it, a labyrinth of tunnels is being built under Walmart stores for military attacks on civilians, and an orchestrated financial crisis will lead to martial law, U.S. troops patrolling chaotic streets, and a dictatorship under President Barack Obama.

These and similar tales have gained currency in recent months among a small but powerful group of anti-government Texas voters in the run-up to planned military training drills in the West and Southwest, including in the Lone Star state.

While such views represent the fringes of American political opinion, they reflect a broader suspicion of the federal government that has run deep in Texas for years.
Cat Freed From Truck Engine After 28-Mile Trip From PA To NJ Has New Home
A cat rescued from the engine of a pickup truck after a 28-mile ride from Pennsylvania to New Jersey now has a new home.

NJ.com reports that the cat was given to Jennifer Blunts and her boyfriend, John Tegethoff, at a ceremony Sunday.

The couple will take the cat back their Kunkletown, Pennsylvania home.

The adoption ends a tale that began earlier this month, when the orange and white feline crawled into the pickup's engine compartment.

Not knowing the cat was there, the driver traveled from East Stroudsburg, Pennsylvania, to the Mars Chocolate North America plant in Hackettstown, New Jersey.

Employees there heard the cat's meows and called police. It was freed with the help of the town's public works department and Mars employees.

The cat, who was not injured, was dubbed Mars.
—–
Must Read Blog Posts
Greece Has Made No Preparation for a Grexit Yves Smith, Naked Capitalism
Chapo Escapes Marcy Wheeler, emptywheel
Mankiw's Ten Principles of Economics 1: People Face Trade-offs Ed Walker, emptywheel
Katrina Vanden Heuvel Attacks Corporate Media For Marginalizing Sanders LeftOfCenter, Crooks and Liars
This is what it's going to look like when 20 feet of sea level rise swallows America, Lindsay Abrams, Salon
The fight for the Finger Lakes: Why upstate New York is the battleground for America's energy future Ellen Cantarow, Salon
—–
Your Moment of Zen
—–