Welcome to The Breakfast Club! We're a disorganized group of rebel lefties who hang out and chat if and when we're not too hungover we've been bailed out we're not too exhausted from last night's (CENSORED) the caffeine kicks in. Join us every weekday morning at 9am (ET) and weekend morning at 10:30am (ET) to talk about current news and our boring lives and to make fun of LaEscapee! If we are ever running late, it's PhilJD's fault.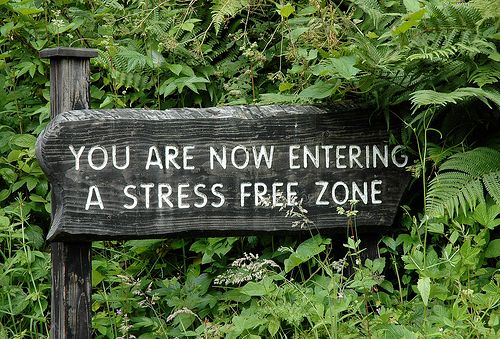 This Day in History
Commodore Matthew Perry arrives in Tokyo Bay; Industrialist John D. Rockefeller born; Word of what becomes known as 'The Roswell Incident'; North Korea's Kim Il Sung dies; Ziegfeld stages first 'Follies.'
Breakfast Tunes
Something to Think about over Coffee Prozac
The purpose of art is washing the dust of daily life off our souls.
Breakfast News
Greece given days to agree bailout deal or face banking collapse and euro exit
Greece has 48 hours to strike a new bailout deal with its eurozone creditors or face a banking collapse, a humanitarian emergency, and the start of an exit from the single currency, European leaders decided on Tuesday evening.

Unless Athens presents convincing details entailing more austerity as the basis for its third bailout in five years, all 28 national EU leaders, not just those of the eurozone, are to gather in Brussels on Sunday in emergency session to discuss how to contain the fallout from Greece's financial collapse. [..]

The stark ultimatum emerged from a special eurozone summit in Brussels on Tuesday where the Greek prime minister, Alexis Tsipras, was pressed to explain to the other leaders how he wanted to proceed following his victory in a referendum on Sunday when his country voted no to eurozone austerity measures as the price of staying in the euro.
Iran nuclear talks extended by further three days but 'clear will' exists for deal
Nuclear talks in Vienna have been extended by three more days amid disagreements over the lifting of an arms embargo on Iran, but western diplomats remained hopeful that an agreement could be reached by the end of the week.

The diplomats insisted that differences between Iran and six world powers conducting the talks continued to narrow with every passing hour and that only a handful of significant issues remained unresolved. Philip Hammond, the UK foreign secretary, said there was "clear will on both sides" to get the deal completed.

The most divisive issue appeared to be the question of continuing the arms embargo and restrictions on technology that could be used for missiles, imposed in two UN security council resolutions in 2007 and 2010.
Canadian election: opposition parties urge new ties with aboriginal people]
Canada's opposition parties have called for a new kind of relationship between the country's aboriginal people and the federal government as First Nations leaders launched a fresh effort to mobilize the indigenous vote in the upcoming federal election.

Speaking at the annual meeting of the Assembly of First Nations (AFN) on Tuesday, the leaders of the New Democrat and Liberal parties also promised to call a nationwide inquiry into the high rates of missing and murdered aboriginal women and girls if they won the 19 October federal election.

"I believe it is time for a new era, one that embraces a true nation-to-nation relationship, built on respect, and above all, makes meaningful progress when it comes to bringing about change," said the New Democrats' Thomas Mulcair.

Mulcair and Liberal leader Justin Trudeau spent the day meeting with regional chiefs and First Nations leaders at the annual conference of the AFN – a largely federally funded national advocacy group.
Carnival to become first US cruise company to visit Cuba since 1960s
The world's largest cruise company could be heading to Cuba.

Starting in May, Carnival Corporation plans to offer trips from Miami to the Caribbean island nation, the company announced on Tuesday. Carnival says it would become the first American cruise company to visit Cuba since the 1960 trade embargo. The trips will be through its new brand, fathom, which focuses on trips where passengers sail to a destination in order to volunteer there.

CEO Arnold Donald called the Cuba plans "an important first step" for his company and for the cruise industry.
New York to honor USA's World Cup winning team with ticker-tape parade
USA claimed their record third World Cup title Sunday in Vancouver, routing Japan 5-2.

Most of the women were headed home later on Tuesday before reconvening in New York later in the week to continue their victory tour. There they will be greeted with a ticker tape parade, the first female athletes to receive the honor in New York since Carol Heiss Jenkins won ice skating gold at the 1960 Olympics. [..]

The parade will start at 11am on Friday.
Consider the rare split-colored lobster: unusual catch turns up in Maine
A rare orange-brown split-colored lobster has turned up off the coast of Maine.

The Press Herald reports that the unusual lobster arrived last week at Pine Point Fisherman's Co-Op in Scarborough.

According to research by the Lobster Institute, the chance of finding a split-colored lobster is one in 50 million.

The institute reports that only the albino lobster is rarer, with the chances of catching it at one in 100 million.
—–
Must Read Blog Posts
Both Major U.S. Parties are Plagues on Humanity Glen Ford, Black Agenda Report
Why Eric Holder's new job is an insult to the American public David Dayen, Salon
White people can't be terrorists, Part II digby, Hullabaloo
Greek Update: Proposal? What Proposal? I Thought You Were Going To Make A Proposal Frederick Leatherman, FDL
If Only Chicago Police Treated All Marijuana Smokers As If They Were Deadheads Kevin Gosztola, FDL
Jill Stein: Time To Reject The 'Lesser-Evil' & Stand Up For The Greater Good ? Mnar Muhawesh, FDL
DailyDirt: Dropping Off Kids At The Pool…? Michael Ho, Techdirt
—–
Your Moment of Zen
—–