Welcome to The Breakfast Club! We're a disorganized group of rebel lefties who hang out and chat if and when we're not too hungover we've been bailed out we're not too exhausted from last night's (CENSORED) the caffeine kicks in. Join us every weekday morning at 9am (ET) and weekend morning at 10:30am (ET) to talk about current news and our boring lives and to make fun of LaEscapee! If we are ever running late, it's PhilJD's fault.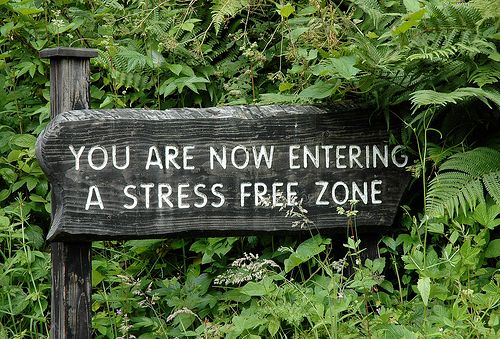 This Day in History
Terror bombings strike London's transit system; Oliver North testifies at Iran-Contra hearings; Sandra Day O'Connor nominated for U.S. Supreme Court; Author Robert Heinlein and musician Ringo Starr born.
Breakfast Tunes
Something to Think about over Coffee Prozac
I get by with a little help from my friends.
Breakfast News
Eurozone struggles to find joint response to Greek referendum
Germany and France scrambled to avoid a major split over Greece on Monday evening as the eurozone delivered a damning verdict on Alexis Tsipras's landslide referendum victory on Sunday and Angela Merkel demanded that the Greek prime minister put down new proposals to break the deadlock.

As concerns mount that Greek banks will run out of cash, and about the damage being inflicted on the country's economy, hopes for a breakthrough faded. EU leaders voiced despair and descended into recrimination over how to respond to Sunday's overwhelming rejection of eurozone austerity terms as the price for keeping Greece in the currency.

Tsipras, meanwhile, moved to insure himself against purported eurozone plots to topple him and force regime change by engineering a national consensus of the country's five mainstream parties behind his negotiating strategy, focused on securing debt relief. Tsipras also sacrificed his controversial finance minister Yanis Varoufakis, in what was seen as a conciliatory signal towards Greece's creditors.
From 'No' to 'Yes': Rejection of Austerity Just Beginning of European Battle
Even with a historic political victory in his pocket after seeing his nation vote overwhelmingly against the imposition of further austerity in exchange for a new loan package from foreign creditors on Sunday, Yanis Varoufakis, the outspoken finance minister of Greece's Syriza-led government, announced his resignation on Monday morning.

In a statement posted to his personal blog, Varoufakis said he "shall wear the creditors' loathing with pride" after it was made clear to him that his "absence" from future talks was urged by negotiating members of the so-called Troika-the European Commission, European Central Bank, and International Monetary Fund. [..]

Varoufakis described Sunday's vote as "a unique moment when a small European nation rose up against debt-bondage," and said he would continue to fully support Tsipras, the next finance minister, and the Greek government overall. "The superhuman effort to honour the brave people of Greece, and the famous OXI (NO) that they granted to democrats the world over, is just beginning," he declared.
Edward Snowden plea deal with US a possibility, says Eric Holder
The "possibility exists" that Edward Snowden could make a deal with the US Justice Department and return to his home country, former US attorney general Eric Holder says.

Asked by Yahoo News in a Monday interview if the Justice Department might be open to a plea bargain that let the NSA whistleblower come back from Moscow, Holder said: "I certainly think there could be a basis for a resolution that everybody could ultimately be satisfied with. I think the possibility exists."

The former attorney general, who left the Obama administration in April, also said that Snowden's revelations to the Guardian and the Washington Post of mass US and UK surveillance had "spurred a necessary debate".

"We are in a different place as a result of the Snowden disclosures," Holder said.
Eric Holder Returns as Hero to Law Firm That Lobbies for Big Banks
After failing to criminally prosecute any of the financial firms responsible for the market collapse in 2008, former Attorney General Eric Holder is returning to Covington & Burling, a corporate law firm known for serving Wall Street clients.

The move completes one of the more troubling trips through the revolving door for a cabinet secretary. Holder worked at Covington from 2001 right up to being sworn in as attorney general in Feburary 2009. And Covington literally kept an office empty for him, awaiting his return.

The Covington & Burling client list has included four of the largest banks, including Bank of America, Citigroup, JPMorgan Chase and Wells Fargo. Lobbying records show that Wells Fargo is still a client of Covington. Covington recently represented Citigroup over a civil lawsuit relating to the bank's role in Libor manipulation.
Chicago police superintendent calls for more gun laws after deadly weekend
Ten people, including a seven-year-old boy, were killed in shootings in Chicago over the Fourth of July holiday weekend.

Police superintendent Garry McCarthy acknowledged that his department's decision to increase the police presence in the city by 30% in anticipation of holiday violence had not prevented the killings – and called for more restrictive gun laws. Last year 14 people were killed in Chicago over the Fourth of July weekend.

"If you think that putting more cops on the street would make a difference, then take a look at the fact that we put a third more manpower on the street for this weekend," McCarthy said.

"What's the result? We're getting more guns. Well, that's great," he said. "It's not stopping the violence. And it's not going to stop the violence until criminals are held accountable and something is done to stem the flow of these guns into our city."
South Carolina lawmakers take first step to remove Confederate flag
South Carolina's state senate has voted to take down the Confederate flag from the statehouse grounds in Columbia, the first of several steps needed for it to eventually be removed.

State senators voted 37-3 on Monday in favor of removing the flag from a memorial on the capitol grounds, but the bill must go for a third and final reading before it can go before the house, where it must pass by a two-thirds vote before heading to the governor.

The third reading is scheduled to take place on Tuesday, said lieutenant governor Henry McMaster.

The push to take down the flag became more urgent for activists after a 21-year-old man killed nine black people in a Charleston church. Days after the killing, images emerged of him posing next to a Confederate flag, a symbol of the part of the United States that seceded in response to the Union's decision to make slavery illegal.
—–
Must Read Blog Posts
Loss of democracy is real cost of membership in Eurozone Frederick Leatherman, FDL
Hillary Clinton Pledges to Defend Israeli Apartheid & Fight BDS Movement in Letter to Mega-Donor Kevin Gosztola, FDL
Joe Wilson: What He Didn't Find in Africa CTuttle, FDL
Euros, Dollars and Morals Ed Walker, emptywheel
Jim Comey May Not Be a Maniac, But He Has a Poor Understanding of Evidence Marcy Wheeler, emptywheel
Fasten your seatbelts digby, Hullabaloo
GOP Officials Publicly Denounce Bernie Sanders' Obamacare Expansion, Quietly Request Funding Lee Fang, The Intercept
Greece Proves Again Why Democracy is the Criminal Classes' Great Fear William K. Black, New Economic Perspectives
Dept. Of Defense Defends Strong Encryption While Its Impetuous Child — The NSA — Continues To Lament The Coming Darkness Tim Cushing, Techdirt
—–
Your Moment of Zen
—–